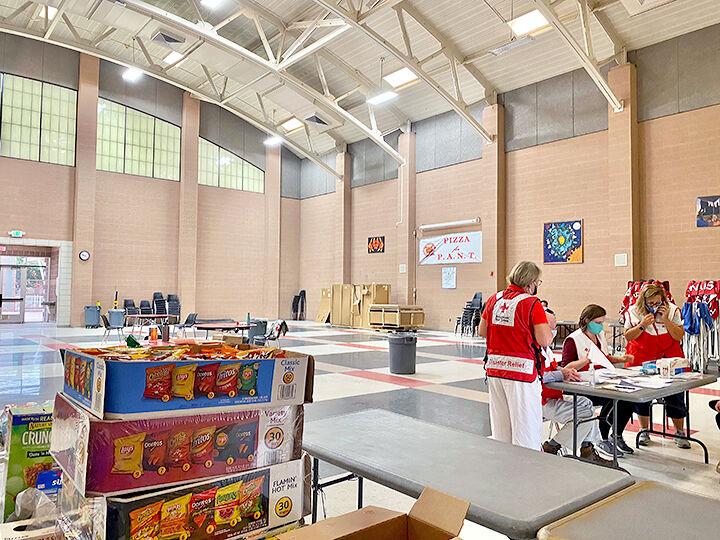 A temporary evacuation point for the El Dorado Fire was set up in the Redlands East Valley High School cafeteria on Monday, Sept. 7.
The spot had previously been at the Yucaipa Community Center but was changed because it was not set up for a longterm evacuation point, said Janet Upchurch, supervisor for the American Red Cross.
"A temporary evacuation point means that no one is sleeping or being fed here," said Upchurch. "If someone comes in and they need a place to stay, we place them in a hotel room and take food over. We pay for everything."
Upchurch said about 30 families had been placed in hotels in Redlands and surrounding cities. The Red Cross will stay at REV until the evacuation for the El Dorado Fire is lifted.
"We have a nurse on site who takes evacuees' temperatures before they come in," said Upchurch. "Anyone who has been told to evacuate can come in and receive assistance."
According to Cal Fire, the El Dorado Fire north of Yucaipa broke out at 10:23 a.m., Saturday, Sept. 5. It was caused by a  pyrotechnic device used during a gender reveal party.
The fire broke out at El Dorado Ranch Park on Yucaipa Ridge, which separates Mountain Home Village and Forest Falls from the city of Yucaipa.