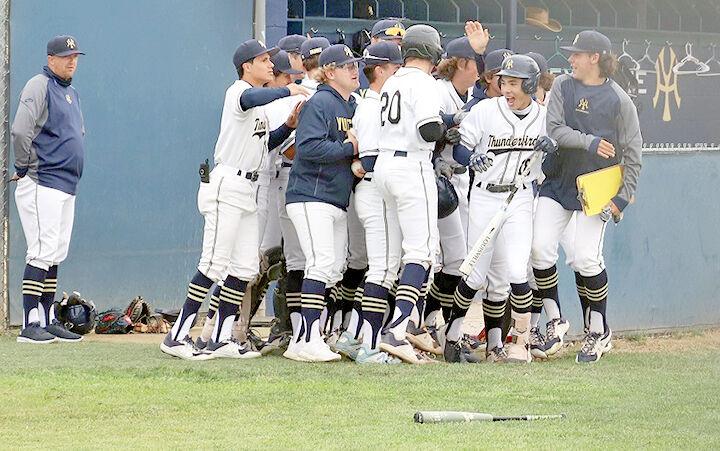 YUCAIPA – The Yucaipa High baseball team broke open a close game with visiting Redlands in the fifth inning, erupting for eight in an 11-1 mercy-rule victory. The Citrus Belt League game was played on Thursday, April 22.
The victory kept Yucaipa (11-4 overall, 3-1 league) a game behind unbeaten Citrus Valley in the CBL race.
The Thunderbirds led only 3-1 entering the bottom of the fifth before collecting seven hits to end it. One of the hits was a two-run single by Aiden Richert, Yucaipa's No. 9 hitter who is batting .512.
"He's really under the radar," Yucaipa coach Ralph Grajeda said. "It's his first year starting for me and I'm excited for him. He's a program guy and he's worked so hard to get to where he is."
Richert went 2 for 3 and, as of last week, had seven multi-hit games and 21 hits.
"I catch people by surprise because they think a No. 9 hitter isn't capable, but I think of myself as being a second leadoff hitter," Richert said. "I just come up in clutch spots and do my job."
Redlands starting pitcher Vincent Rivera pitched well through four innings but yielded a single to Caiden Huber to lead off the fifth, followed by a towering home run to Jacob Reimer, his fifth HR of the season. Rivera was then lifted when Yucaipa freshman Wes Hickey stroked a single.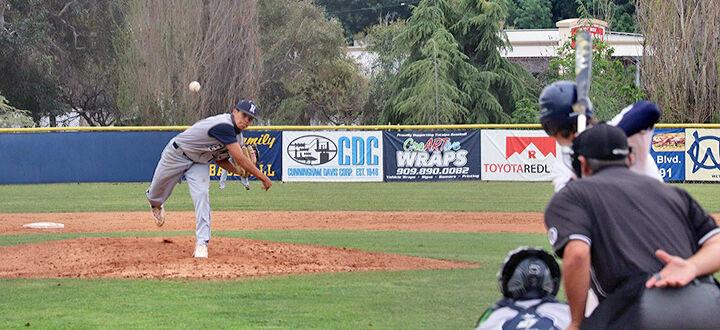 Then things turned worse for the Terriers as freshman Daniel Arambula hit a double, sophomore Luke Scherrer walked, senior Luke Salisbury hit a two-run double, Richert stroked his two-run single, sophomore Owen Egan walked and, one out later, senior Huber ended it with an RBI double.
"One of the things we're struggling with is having guys who can come in relief and get some outs for us," Redlands coach Zachary Arteche said. "We battled as long as we could today. I'm proud of the way these guys played, even though the score doesn't reflect it."
Redlands (2-10, 1-4 following the loss) scored its only run in the first off winning pitcher Wyatt Doty on an error by Doty, two walks and a wild pitch.
Doty gave up an uncharacteristic 10 walks in 4 2/3 innings while allowing three hits and striking out two. Travis Jimenez, Fernando Valdez and Ethan Olivares had the hits for Redlands.
"The last two outings he's been electric," Grajeda said of Doty. "Today I think he did a good job of battling through some adversity. I saw some things mechanically and we talked about it."
It didn't take Yucaipa long to tie the game 1-1 as sophomore Scherrer homered to left field in the second inning.
"It felt good," Scherrer said. "I got a hold of a 3-2 slider."
Junior Chase Antillon hit a two-run double to center later in the inning to put Yucaipa ahead by two.