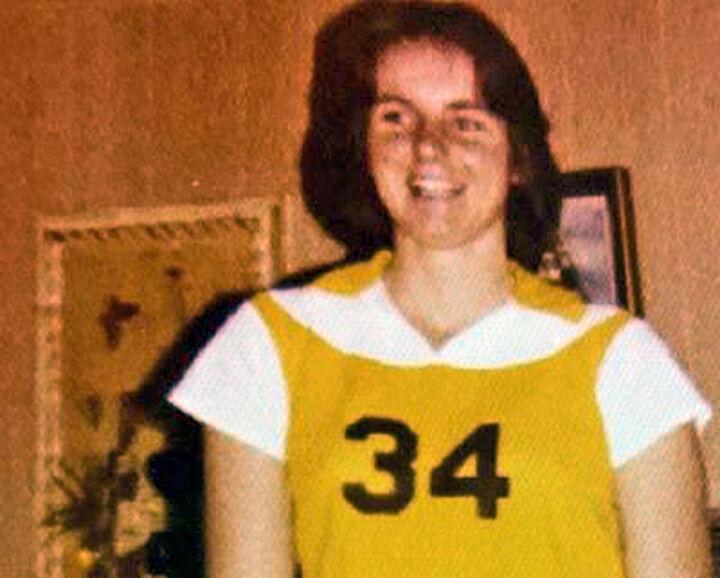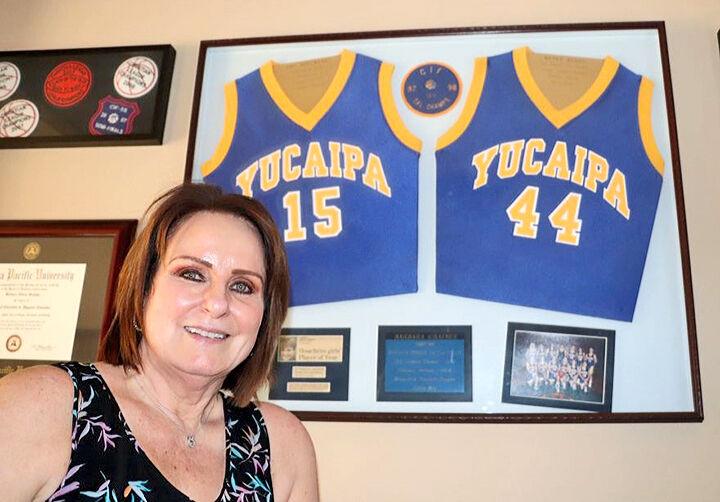 HIGHLAND — Retired Inland Empire coaching institution Barbara Grainge jokes that she "is women's basketball."  
That's not to say she was a wunderkind college player like USC's Cheryl Miller, nor a superstar college coach like Pat Summitt. But Grainge, 65, who played at Long Beach State and compiled a coaching record of 396-181 at four Southern California high schools, has lived the women's game.  
"I was the first girl from my high school to get a college scholarship," said Grainge, a Lakewood High School graduate. "I think it shaped how I was going to proceed through my life. I wanted to coach, and I wanted to be around the game of basketball, and I think having that opportunity kept me moving forward and wanting to help young girls have that opportunity to get to the next level."  
Grainge coached at Orange, Yucaipa, Arrowhead Christian, and Beaumont high schools, and Chaffey College and College of the Desert. But her participation in basketball dates to playing the six-a-side game in the late 1960s at her Catholic grade school. That was a few years before Title IX was passed in 1972.  
"High school ball was like recreation," Grainge said. "We only played eight games. Before that I played in grade school. Our coach (Father Patrick O'Connor) was a priest from Ireland, and he had a heavy Irish accent. He got wound up at the games and people thought he was horrible because he was yelling at the girls. They prohibited him from sitting on the bench, so one of the moms sat on the bench and he'd sit behind her and tell her what to say. But he loved the girls and would have done anything for them."  
Following victories Fr. O'Connor took the girls to McDonald's and treated them – something Grainge later did during her pioneering career in the Inland Empire.  
During her 35 years of coaching locally, Grainge went 45-28 at Orange in the early 1980s, 150-61 with three league titles at Yucaipa from 1990 to 2000, 156-62 with four league championships at Arrowhead Christian from 2001 to 2009, and 45-30 in three years at Beaumont.  
Jessilyn Conicelli Spencer played for Grainge at Arrowhead Christian and now coaches in Virginia. She also was an NAIA All-American at Biola University in La Mirada and played overseas.  
"Coach Grainge was excellent," Conicelli Spencer said. "She taught the fundamentals, and she was tough, but in a good way. She also taught us things we could use in the future. I still use phrases she used such as 'Control what you can control.'''
Away from the court Grainge also cared for her mother who had Alzheimer's for 10 years and lived for many years with her sister Cathy who was diagnosed with cancer in 2015 and died in Grainge's home in 2018.  
During a career that spanned more than three decades, Grainge saw it all. That includes the advent of the 3-point shot and the shot clock, to the rise of travel ball, to the phenomenon of players with cell phones in the gymnasium.  
"I remember being with Yucaipa at a summer league game in Rancho Cucamonga and that was the first time I saw kids with cell phones in the gym," Grainge said. "I thought, 'Well, the future has arrived.'"  
While coaching Arrowhead Christian in the early 2000s, the Eagles were at a tournament in Burbank. The girls begged Grainge to take them to a fancy Mexican restaurant across the street from their motel.
But when the Eagle players sat down at their large table, they all whipped out their cell phones and started texting each other.  
"I said, 'OK, everyone put your phones down and turn them off and talk to each other,'" Grainge said. "So that became a rule."  
On the court, Grainge insisted her teams play together. When asked what she emphasized, Grainge said, "Teamwork, supporting each other, being responsible, accountable, having each other's back, and being happy when someone else is getting recognition. If you're not going to support the team and do team-bonding and you don't like each other, how can you trust each other on the court?"
Grainge raked in the honors. She was named the Inland Empire coach of the year twice by area newspapers and once by the Los Angeles Times. The gleaming, silver L.A. Times trophy sits in Grainge's office along with other mementos of her coaching career.  
More than a half-century after Grainge first donned a uniform to play six-a-side, she was asked whether Title IX has worked.  
"Yes, but I think there's still a way to go," Grainge said. "But I've seen a lot of growth in the women's game and a lot more opportunity for women."