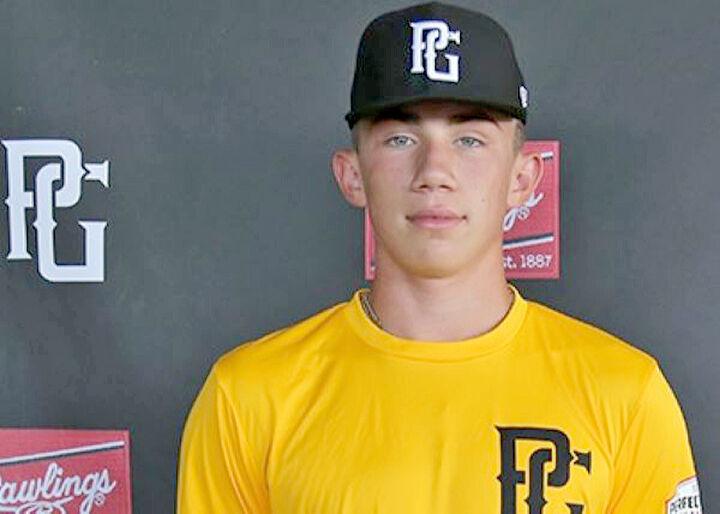 The big news out of the Citrus Belt League early this week was that Yucaipa High infielder Jacob Reimer was picked on the second day of the major league baseball draft. But Reimer isn't the only Thunderbird star in the news.  
Yucaipa senior baseball catcher Luke Scherrer and junior third baseman Daniel Arambula have also been busy during the off-season.   
Scherrer will play in the senior Area Code Games. The Area Code event is among the most prestigious showcases in the nation.  
Arambula, a junior, will play in the underclassmen Area Code Games.  
Both events are in early August in San Diego.   
Arambula also recently excelled in the Perfect Game West World Wood Bat national championships in Arizona. He hit grand slams on two consecutive days and had seven runs batted in in one game.    
Arambula has also made the USA Baseball 16-and-under and 17-and-under National Team Development Program roster. The five-day development event is July 25-29 in Cary, North Carolina.  
Arambula won a gold medal in the NTDP in 2017 as a 12-and-under player.  
Keith excelling  
Former Redlands East Valley High baseball player Damon Keith continues to light it up in Class A ball for the Rancho Cucamonga Quakes.
Last week Keith hit his 11th home run of the season while going 3-for-5 at the plate with three RBI.  
Keith leads the Quakes in batting average, doubles, walks, slugging percentage, OPS, and is tied for the lead in homers. OPS is on-base percentage plus slugging, a sabermetrics statistic that measures the ability of a player to get on base and to hit for power.   
Lineman transfers  
Big offensive lineman Raymond Pulido (6-6, 320) transferred from Apple Valley High to powerhouse St. John Bosco of Bellflower last semester. But Pulido has now transferred back to Apple Valley, the Los Angeles Times reports. Dripping-with-talent Bosco will probably muddle through.   
New REV coaches
Sabrina Watkins is the new Redlands East Valley High girls' volleyball coach, said athletic director Chad Blatchley. Watkins formerly played at REV.  
Christine Reyes takes over REV girls' soccer and Bryan Ducey is now the Wildcat girls' golf coach.  
Citrus Valley is in the process of hiring a new boys' soccer coach and a new girls' water polo coach.  
More new faces
There will be three new girls' volleyball coaches in the Citrus Belt League this year. Amber Tygart was hired at Citrus Valley and Sabrina Watkins is now at Redlands East Valley, as mentioned. The mystery, as of the end of last week, is who will coach Beaumont?  
Jessica Granados coached Beaumont to a Citrus Belt League title last year but resigned following the season. This is a key hire for Beaumont, given the Cougars' performance last season and the way the school is growing.
Small-school stars    
Tyler Soren of Mesa Grande Academy earned CalHiSports second-team small-schools infield honors.
Soren hit .667 with six home runs and 44 runs batted in.
He had 17 extra base hits overall. He was also 4-0 on the mound with a 1.48 earned-run average and struck out 55 batters and walked 12 in 23 2/3 innings.   
Bradley Gilbert of Arrowhead Christian Academy nabbed second-team small-schools multi-purpose (hit and pitch) honors.  
Gilbert hit .408 with three home runs and 32 RBI. On the mound, he struck out 78 and walked 14 in 59 innings.  
Elliott, Egan honored  
Yucaipa pitcher Carter Elliott earned CalHiSports underclassmen second-team all-state pitcher honors.
Elliott's Yucaipa classmate, Owen Egan, garnered CalHi-Sports underclassmen second-team outfield plaudits.
Area players all-state  
Beaumont High sophomore Cambria Salmon nabbed CalHiSports first-team all-state honors.  
Yucaipa High senior Emma Martinez earned third-team all-state infield honors.  
Earning second-team medium schools outfield honors was Citrus Valley's Jaelin Haynes.  
Bulldog schedule
The University of Redlands has released its 2022 football schedule. The Bulldogs are the defending Southern California Collegiate Athletic Conference champions.  
Redlands, in non-conference play, hosts George Fox on Sept. 3, are at Pomona Pitzer on Sept. 10, and at Linfield on Sept. 17.  
Here is the Bulldogs' conference schedule:
• Claremont Mudd Scripps on   Sept. 24.
• At Cal Lutheran on Oct. 8.
• At Chapman on Oct. 15.
• La Verne on Oct. 22.
• Pomona Pitzer on Oct. 29.
• At Claremont Mudd Scripps on Nov. 5.
• Whittier on Nov. 12.
Kickoff a month away  
The high school football season is now just a month away. The first games involving area teams, all on Aug. 19, are Murrieta Mesa at Beaumont, San Jacinto at Redlands East Valley and Yucaipa at Palm Springs.  
Arrowhead Christian Academy hosts Arroyo Valley of San Bernardino on Aug. 20.   
John Murphy may be reached at jmurphy@redlandscommunitynews.com. Follow him on Twitter at @PrepDawg2.