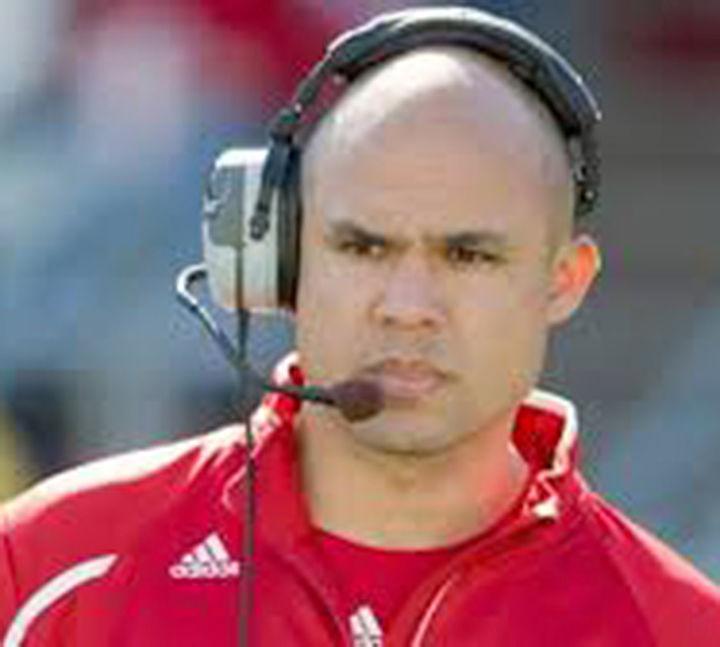 BATON ROUGE — Injury-prone, poor grades, a devoted Rams' fan not blessed with a gift for classroom activities wasn't exactly a glorified pathway into a record-setting pay-day at Louisiana State University for Dave Aranda.
After high school, he had a different plan in mind.
"I enlisted in the Navy after high school, but they wouldn't take me," said Aranda, 42, a 1995 Redlands High graduate. "I couldn't pass the physical."
Fast forward nearly a quarter-century.
Even as an assistant, Aranda is considered one of college football's most well-known coaches. He's defensive coordinator and associate head coach to an LSU squad — head coach is former USC man Ed Orgeron — in the heart of football country.
That "heart" would be the Southeastern Conference, the same SEC that houses such perennial powerhouses as Ole Miss, Georgia, Auburn, Florida and, of course, Alabama, to take on LSU's Tigers.
"No doubt about it," said Aranda on Aug. 1, LSU's first official day of training camp. "I would not be here if I didn't get hurt playing in high school."
It could be one of the most off-the-charts stories in a rise to prominence seen in a very long time.
Forget, at least for a minute, that Aranda has game-planned against a pair of Heisman Trophy winners, QB Lamar Jackson (Louisville) and RB Derrick Henry (Alabama), or such bluntly talented receivers as Odell Beckham (LSU), JuJu Smith-Schuster (USC) and Amari Cooper (Alabama).
For the record, Aranda was defensive coordinator at Wisconsin when the Badgers took on Beckham's Tigers' squad in 2015. That was one season before LSU snatched Aranda away from leading a nation's top 10 Wisconsin defense.
Lots of college programs "snatched" him up — beginning with California Lutheran University-Thousand Oaks (where he was roommates with current Texas coach Tom Herman), then Texas Tech, followed by Southern Utah, Houston, Hawaii and Utah State before he followed Aggies' coach Gary Anderson to Wisconsin.
"I didn't play (football) at Cal Lu," said Aranda, reflecting his injury-prone shoulder.
How he worked his way up the ladder in the Kingsmen's coaching system, though — first as a water boy-film guy as a freshman, coaching one outside linebacker during his sophomore year, jetting up to coaching two guys as a junior.
"I was pretty involved in my senior year," he said.
ARANDA'S FIRST BIG BREAK
A funny thing happened, though, between 1999 and 2000. He was set to take on more responsibility under then-Kingsmen coach Sean Squires.
A weeklong trip to Lubbock — Texas Tech country — alongside another Cal Lu coach, Cory Undlin (now coaching the Philadelphia Eagles), turned into an invitation. The Cal Lu coaching combo was there to peer into a major college program in hopes of gleaning some better understanding to take on the likes of Whittier, Occidental and the University of Redlands.
Said Aranda: "We were ready to leave and they called me in. They told me they didn't have a graduate assistant. Asked if I wanted that position."
Undlin went back to CLU, but Aranda stuck around Lubbock.
Mike Leach, one of the most innovative play-callers in the country, was Red Raiders' head coach. Under his watch, Aranda was part of two bowl-winning outcomes over three seasons.
"Our quarterback," said Aranda, "was Kliff Kingsbury (now head coach for the Arizona Cardinals). Wes Welker was one of our receivers."
Throw in Sonny Dykes and Art Briles, two other well-known coaches in the college football ranks, plus Greg McMackin and Ron Harris.
By 2003, Aranda's Texas Tech GA days were done. It was off to a bunch of new digs — Cedar City, Utah; Honolulu; Houston; Logan, Utah; Madison, Wis.; and, finally, Baton Rouge.
That Redlands-based Navy recruiting office, over by the old Mervyn's department store, has long since spun around Aranda's mind.
"I think I spent a year talking to that recruiting guy," he said. And it hit hard he couldn't pass that Navy physical. "If I'd have passed that physical, I'd have never gone to college."
REDLANDS' COACHING FELLOWSHIP
Aranda, who had a perfectly healthy sophomore season as a Redlands High linebacker in 1992, hit nothing but turbulence over his next two seasons. At least four shoulder surgeries killed off his playing time.
In fact, Terrier coaches Jim Walker and Miguel Olmedo shifted him from linebacker, where his contributions were best felt, to the offensive line — perhaps because there wasn't as much contact.
"It didn't matter," said Aranda. "I wore a harness when I played. Every now and then, the shoulder would slip out. I'd have to put it back in."
Olmedo raved about his prize player who had been reduced to about 50 percent able-bodied. "Most guys wouldn't even try to play," said Olmedo. "He was just this quiet guy that kept on trying, no matter how badly it hurt."
It was Walker and Olmedo that put Aranda up to attending classes at San Bernardino Valley College, got him a job, plus coaching Redlands' JV squad alongside the likes of now-deceased assistants, Mike Mauger and Sam Richey.
By 1996, he was off to Thousand Oaks.
"The fellowship I had with those guys," said Aranda, referring to Mauger, Richey, Walker, Olmedo and veteran line coach George Tesla, "taught me for the first time that I could make sure football didn't end after (playing in) high school. We were so tight. I'll never forget going to scout games for the Varsity."
It's unknown who paid that gas bill driving from Redlands to Poway, California. That's the home of onetime Univ. San Diego coach Bill Williams, who was running coaching clinics.
"I was helping him make the videos, doing the (demonstrations)," said Aranda. "That guy had stacks of video from the floor to the ceiling."
RAMS DAYS COME FULL CIRCLE
All of which played into those little-boy days growing up in the San Francisco Bay Area community of Union City, 30 minutes south of Oakland. It's where Aranda's family lived during his elementary school days.
His NFL rooting interests centered around the Los Angeles Rams, then coached by fabled former USC coach John Robinson.
When the Rams played San Francisco, Aranda suffered through the 49ers' domination.
"They had Jerry Rice, Roger Craig, Joe Montana, Bubba Paris, Guy McIntyre," he said, rattling off a string of the 49ers' best players.
"We had (Rams' QB) Jim Everett."
Aranda described himself as "Super Fan."
"Rice would run routes all over the field," he said, "and catch a pass in front of the Rams' defenders, then run around them for a touchdown. It made me sick."
Even then, he was diagnosing defensive schemes to try and slow up that so-called West Coast offense.
"Jimmy Johnson showed in Dallas and started those attacking defenses," he said.
By 2018, Aranda had signed the richest-ever assistant coach's contract in history — $10 million over four years — making him, perhaps, one of the best-suited coaches to try and crack those opposition offensive attacks.
"Things have changed so much," he said, "in the sport since those 49er days when Joe Montana was throwing to Jerry Rice."
As for Robinson, consider this:
"I just left him about 30 minutes ago," said Aranda. "I'm telling you, he loves football so much … he moved his family from San Diego to Baton Rouge. He's in his 80s. He's been here for about a week. He's helping us coach here."
Aranda, that bad shoulder still killing him, can't even throw a football during those LSU linebacker drills.
"It's OK," he said. "I usually have a GA do it."