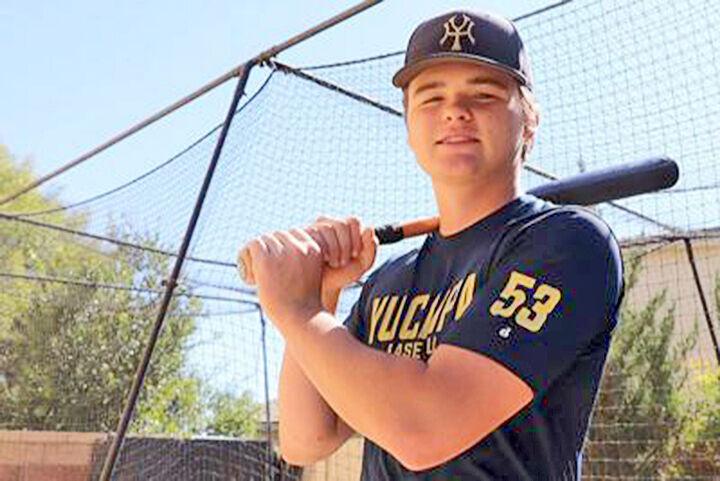 The wait is over for recent Yucaipa High graduate Jacob Reimer.  
Reimer, an infielder, was picked by the New York Mets on Monday, July 18, on the second day of the major league baseball free-agent draft. He was plucked in the fourth round with the 119th overall pick.  
Coincidentally, former Yucaipa High star Taijuan Walker is a starting pitcher for the Mets with a 7-2 record this season and 2.55 earned-run average.
"I feel good," Reimer said by phone. "It doesn't seem real. I guess it hasn't hit me, but it will for sure real quick."  
Asked about the Walker connection, Reimer said, "He texted me. That was really cool. He said if I needed anything to let him know. I think he'll be a great mentor as I move up the ranks."  
Reimer has signed to play at the University of Washington but is not leaning in that direction.  
"I'm ready to play pro ball," he said. "This is a small step toward my real goal of being an all-star one day. I'm not taking this for granted and not settling.
"I'm going to stay humble and go out and prove that they made the right choice in picking me."  
Reimer hit .398 for Yucaipa High last season with eight home runs and 28 runs batted in.
He had a three-homer game in a 15-6 victory against Redlands East Valley, going 4-for-4 and knocking in six runs.  
"He has legit power and is a great hitter," Yucaipa High coach Ralph Grajeda said.
"I'm really excited for him and for his family. He's really worked hard and is one of the best hitters I've seen in 20 years of coaching."  
Reimer played third base at Yucaipa until his senior year when he switched to shortstop.  
The second day of the draft was streamed on mlb.com and draft expert Jim Callis had this to say about Reimer:
"This guy can hit. He's got some legitimate power from the right side of the plate. He hit a bunch of homers and he finds the barrel on a routine basis. … He played shortstop in high school but he's not going to be a shortstop. I think that third base will probably be his best chance and he has good tools, good hands and more than enough arm to stay there."  
Tweeted Baseball America about Reimer in April after he played in the National High School Invitation, "Among the primary draft targets, Jacob Reimer was the hitter who showed the best approach and pure hitting ability of the NHSI (National High School Invitational)."  
Reimer has excellent athletic genes. His father, Brandon Reimer, played baseball at Concordia University, and his mother, Marietta Reimer, played volleyball and basketball at Aquinas High.  
The former Yucaipa star not only honed his prodigious skill on the Thunderbird field, but also in the family's backyard batting cage where his father often tossed him batting practice.