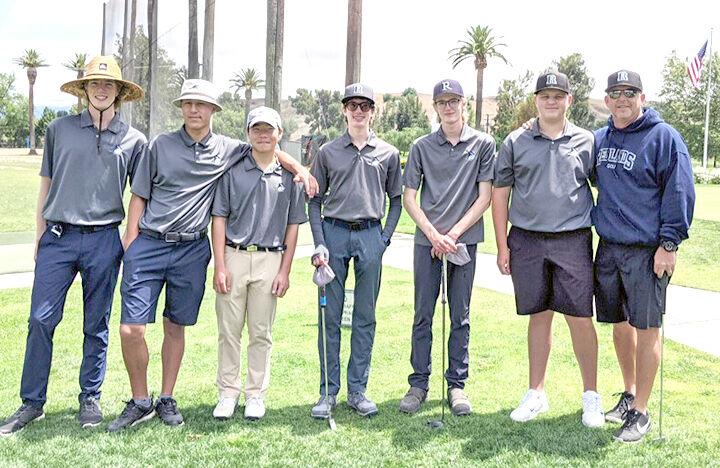 Monday, June 7 was quite a day for area boys' golf teams.
Both Redlands and Redlands East Valley high schools won section titles in separate tournaments.
Redlands captured the CIF-Southern Section Division 4 title with a score of 372.
Liam Hartling led the Terriers with a 68 and Kamron Hopson shot a 70. Chino Hills finished second and La Verne Damien third.
REV won the Division 7 title with a score of 422. The Wildcats' Timmy Cavarno led REV with a 68 at Whispering Lakes Golf Course in Ontario. Trevor Hernandez backed up Cavarno with a 79,
Luke Campos had an 89, Ayra Lalezarzedeh a 91, Bailey Jung a 95 and Chad Coen a 100.
"What a great way to finish off our senior year," Cavarno said.
"I'm so excited to share this with the other seniors, but also with Trevor and Bailey who are going to keep things going for REV golf. "I'm super excited to end on the highest note." REV golf coach Chad Blatchley said, "It's amazing for our league and shows the depth of competition that three teams were able to make it and do so well."
Yucaipa finished second, and Nordhoff was third. Mason Montgomery paced Yucaipa with a 79.
Other section champions were: Santa Ana Mater Dei (D1), Crean Lutheran
(D3), Vista Murrieta (D5), and Villa Park (D6).