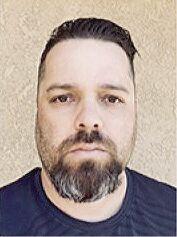 Chris Paterson is the new Redlands East Valley High baseball coach, said REV athletic director Chad Blatchley.
Paterson replaces Daren Espinoza who resigned following the season. The Wildcats went 11-16 in Espinoza's one season.
Paterson played at REV, Barstow College and Division 1 North Dakota State.
He played minor league baseball domestically and pro ball in Australia, France and Germany.
At NDSU, Paterson played outfield and pitched.
He hurled a no-hitter against Creighton University and threw 20 consecutive scoreless innings as one of the top relievers for the Bisons.
Paterson coached the Coachella Valley High baseball team and multiple sports teams at Notre Dame of Riverside, including baseball.
He also served an assistant at Chaffey College.
He managed the independent Rio Grande Valley WhiteWings, Roswell Invaders and the Sioux Falls Canaries.