DIAMOND NOTES:Turf toe topped Cruz's MLB career … All-Star MVP Bieber's connection to Redlands … Warner's en route to Dodger Stadium … All-Area team baseball, softball selections from rival county publications.
Sahvanna Jaquish is getting set for next year's Olympic Games.
Redlands East Valley's product, a multiple award-winning player at Louisiana State University (2013-2017), will prep for next year's Games with a stop at the Pan Am Games on Aug. 4-11 in Lima, Peru.
In preparation for the Pan Am Games, there will be a three-game exhibition series in Lafayette, La., near where Jaquish played for LSU. Another series will take place in Houston (July 20-25).
Jaquish, a catcher, caught in the USA's 2-1 win over worldwide power Japan on July 7 in Columbus, Ga. She drew a walk in her only plate appearance.
Collegiate legends Cat Osterman and Monica Abbott logged four innings in the win.
Every pitcher on the team has international experience, which includes Olympic experience.
Jaquish was named to the national team on Jan. 7.
Following the Pan Am Games, the team will travel to play in the Japan Cup (Aug. 30-Sept. 1).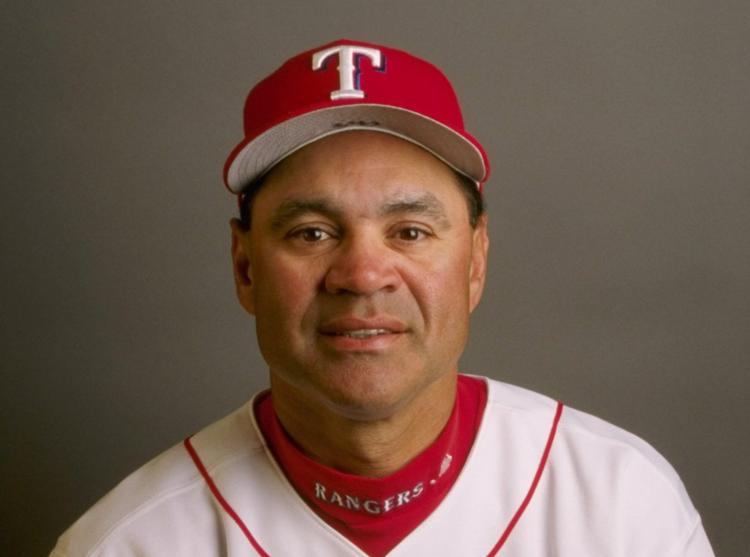 THE CRUZER'S CAREER GOT STUBBED
Julio Cruz, who spent nine seasons playing Major League Baseball with Seattle and the Chicago White Sox, sadly ended his career at age 31.
It wasn't easy, he recalled recently. The popular ex-Terrier, who graduated from Redlands High in 1972, got turf toe, an ailment that occasionally slowed up major leaguers.
"It's a lot like gout," said, trying to describe the ailment. "They gave me a cortisone shot and that took care of the pain for about three months."
When the pain returned, Cruz got another cortisone shot, which again eased the strain, allowing him to play.
Over the span of the next few years, The Cruzer received multiple cortisone injections. Turns out that was questionable.
"I found out you're not suppose to have more than one cortisone shot per year," he said
It placed a huge strain on his career.
"I wanted to play 20 years," he said, "but I only played nine (in the majors)."
Cruz coached, including a 10-year high school stint at a private school in Seattle.
He logged Manager of the Year honors at one minor league stop.
The Cruzer was surrounded by a flurry of managers and coaches throughout his career, namely Maury Wills, Tony La Russia, Bill Mazeroski, Frank Robinson and Rickey Henderson, among others. (More on Cruz will come in a future edition.)
ALL-STAR MVP CONNECTION
Once a teammate, always a teammate. It didn't take John Villa too long after last week's Major League Baseball all-star game to point out the connection to MVP Shane Bieber and a former Redlands High School teammate.
"Jim Gonzales," said Villa, "from our 1979 (Terrier) baseball team is his uncle. (He's) married to Leann Bieber, his dad's sister."
Gonzales, said Villa, is "(still) living in town. He just sent me a picture from the game."
This is, Villa proclaimed "a Redlands connection."
Bieber, incidentally, struck out three National League hitters in one inning for his hometown Cleveland Indians -- Cubs' catcher Willson Contreras, Diamondbacks' second baseman Ketel Marte and Braves' outfielder Ronald Acuna, Jr.
Bieber, who took the place of injured Texas pitcher Mike Minor, is the 15th pitcher in MLB history to strike out the side in an All-Star game.
Villa, too, is the current Benchwarmers booster club president.
WARNER COMING TO DODGER STADIUM
Get set for a visit from Ronnie Warner next month when the St. Louis Cardinals show up for a three-game series against the Dodgers, Aug. 5-7, a Monday through Wednesday series.
Warner, a shortstop from Redlands who graduated in 1988, took over as Cardinals' third base coach this season. Mike Schildt is St. Louis' first-year manager.
While the two-time National League champion Dodgers are likely heading for a N.L. Western Division championship, St. Louis is thick in playoff contention, which means this could be post-season preview.
AUSSIES BROUGHT SOME TALENT
After 30 years, you wonder when that Australian baseball tour to Redlands will end it's run.
Lots of baseball. Tons of goodwill.
Aussie's Expos took the best-of-five series with a 3-1 win over the 909ers in a game played at the university of Redlands on July 8.
This year's Aussie squad had a few players connecting with some college teams. Team manager Michael Crossland said a few players were likely headed to play for lower level collegiate play in the U.S.
BIG BULLDOG BOPPER?
A University of Redlands transfer may well be showing up to play, coming in as an NCAA Division 1 player likely for next season.
No name yet, mainly because the local university can't divulge that information, but also due to the fact that plenty of would-be Bulldogs change their mind.
The kid is a big bopper that could fit into the middle of the Bulldogs' lineup.
Redlands is set in the middle of a strong conference, the Southern California Intercollegiate Athletic Conference, which has produced the NCAA Division III champion twice in the past three seasons.
In 2017, California Lutheran University-Thousand Oaks won the national championship.
Two years later, Chapman University-Orange, coached by former Bulldog coach Scott Laverty, copped the NCAA title.
PREP BASEBALL
A handful of Redlands-area players landed spots on the All-Area team, released last month by a county publication.
Redlands East Valley's Kaden Hopson, Redlands' Christian Diaz and Marcus Zofrea, plus Citrus Valley's Carlo Flores and Dominic Lopez were selected to the elite squad.
Hopson, who is bound for the University of Arizona, is a left-handed hitting catcher for a Wildcats' team that tied for second place in the Citrus Belt League race with Redlands and Rialto Carter.
He hit .426 in 25 games for REV (17-10), going 29-for-68 and drawing 21 walks.
Diaz, who played third base, and Zofrea, a pitcher, were a key part of a Terrier squad that went 12-13-1 overall, reaching the playoffs.
***
Citrus Valley High landed two players on the All-County squad, including pitcher-third baseman Carlo Flores and first baseman Dominic Lopez.
Lopez, who swatted the Blackhawks' only two home runs this season, hit .349.
Flores, who had a team-high eight doubles and scored 20 runs, batted .338.
Coached by onetime Cajon coach Jon Austin, the Blackhawks (10-15-1) took fifth place, one spot ahead of Cajon in the Citrus Belt League standings.
* * *
More selections came from a rival county publication, which selected just San Bernardino County players.
Hopson was a clear-cut first-team selection along with a trio of Yucaipa High players -- pitcher Tyson Heaton, former Citrus Valley catcher Michael Carpintier and infielder Jordan Andrade.
Second-team honors went to San G's Iniguez, plus Yucaipa outfielder Julian Alvarez.
PREP SOFTBALL
Redlands High's Nahri Tath-Slezak, a pitcher who hits over .500 with some power, was the lone area player to make first-team All-Area in a release by a county publication.
Nearby Aquinas High star pitcher, Reina Castillo, a sophomore who also strikes for plenty of power and high batting average, made the second team. So did Yucaipa shortstop Sydnee Huff. Most of Riverside County's teams are loaded with high-ranking club players which, unlike baseball, has provided a much higher glow of achieving softballers.
Only two San Bernardino County players -- Tath-Slezak and Grand Terrace's Alycia Flores -- made the 14-player first-team. Just three players made the 15-player second-team.
***
Another All-Area team from a rival county newspaper selected only players from San Bernardino County.
Tath-Slezak was joined on the first team by Castillo and Huff. Second-team honors went to Redlands East Valley outfielder Amaya White.