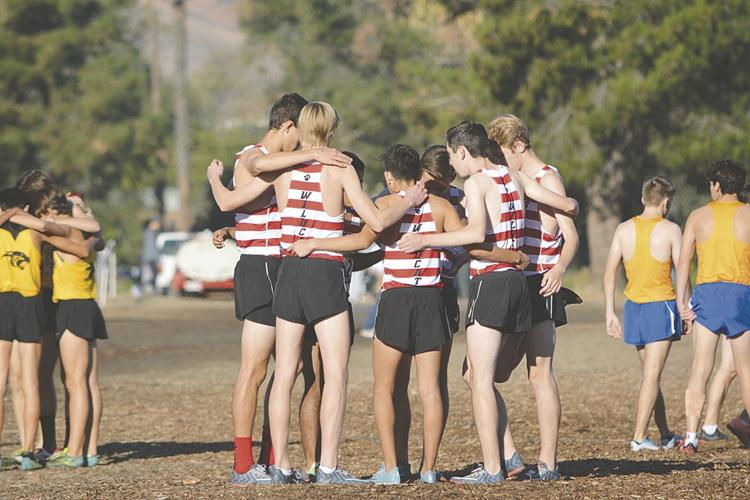 "We're going to State."
If there was a goal that any high school athletic team might set for its end-of-season achievement, it would be to reach the state championships — any sport.
So when Redlands East Valley finished two points out of second place in last week's CIF-Southern Section Division 2 boys' cross country championship at Riverside's cross country course, it achieved that goal.
There was, said senior Cole Cooper on REV's bus ride home, a "champagne celebration."
Champagne? High school?
"We're super excited," he said.
Virtually every sport — from basketball to baseball and softball, volleyball to soccer, track & field to swimming and football — has a State championship in California. Hail to the golfers and tennis players who reach that elusive goal.
First of all, no team was going to outrun Newbury Park, the top-ranked team in Division 2 for most, if not all, of this fall sports season. Nico Young and Jace Aschbrener ran 1-2 and REV's top runner, Matthew Casillas, took seventh.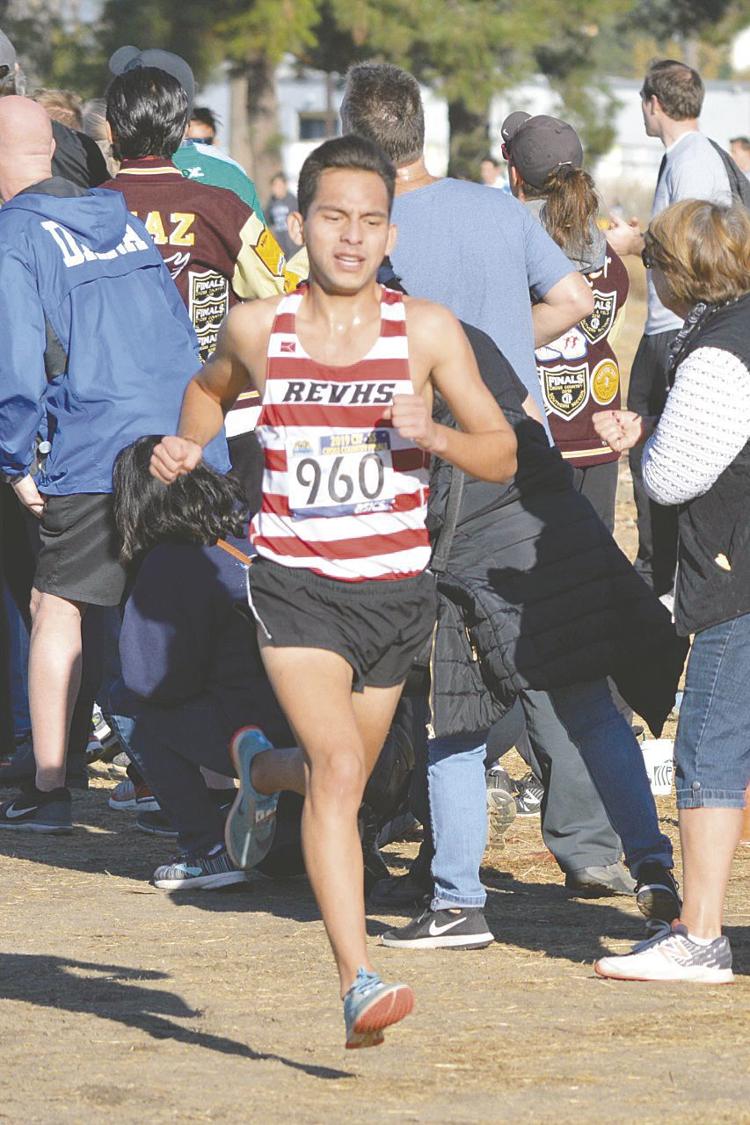 It doesn't take a math expert to figure out how the team points sized up after that. REV put the pressure on second-ranked Dana Hills for second place. The Wildcats lost to the Dolphins, 132-134, but get this:
Third-ranked Thousand Oaks ran sixth.
Fourth-ranked Claremont finished, well, fourth.
Fifth-ranked REV, tied in the final poll with West Torrance, took third. West Torrance, incidentally, ran seventh.
In other words, REV may have saved its best race for the championship.
Ehhhhh, says Matthew Sartori, REV's coach.
"At the beginning of the season, we were ranked second. A couple of our guys got food poisoning. We didn't do well in a couple of (invitationals)."
Naturally, REV dipped in the polls.
"I appreciate the guys who do the polls," said Sartori. "It's tough to rank teams. It's hard to tell. We're not running at the same races.We all go to different races.
"This year, we just stayed locally."
Isn't it interesting that a cross country race morphs so much into mathematical equations — times, mile pace, displaced scoring and, ultimately, overall placing — in a championship race with 176 runners?
Here's REV's version of that math equation:
Casillas' 7th place run at 14:46 was nearly a full minute behind Young's winning run.
Cooper, a venerable senior whose presence always looms productive in REV's runs, crossed the line in 23rd (15:06).
"On that course," said Cooper, "I PR'd by 25 seconds, I think."
Cooper could be the story here. Last season, he felt pain in his foot at the start of a race. Shook it off. Finished the race. Maybe less than his best effort. At CIF prelims, he said, "I felt like I broke my foot."
It had been persistent pain over, say, three weeks.
At Loma Linda Medical Center, X-rays revealed a stress fracture.
"If I'd have gotten it treated earlier, rest it for two weeks, I would've made it back in time to run for State. I trusted the other guys to qualify."
Didn't happen, though.
Last week, though, did happen.
More REV math: Matthew Hornung (32nd, 15:13), Simon Opsahl (39th, 15:22) and Liam Mapes (42nd, 15:25) — all juniors expected to be next season's core — rounded out that 134-point scoring.
Yes, we know. That comes out to 143 points in team scoring, not the 134 points REV's credited for overall team standings. More math:
Individual runners that qualified — there were five alone in the top 16 finishers — don't count in the team scoring.
Cooper, who won't major in math in college, said REV has barely missed reaching State by a place, or two, in 2017 and 2018. That's a killer for any high-achieving team.
"Experiencing the pain we did," said Cooper, "was motivation for us today. We've been taking better care of ourselves."
By the way, check that champagne celebration. Cooper said he was mistaken.
"Martinelli's," he said. "It was apple cider."
If you have a sports tip, comment or want to talk sports, email obrown@redlandscommunitynews.com.