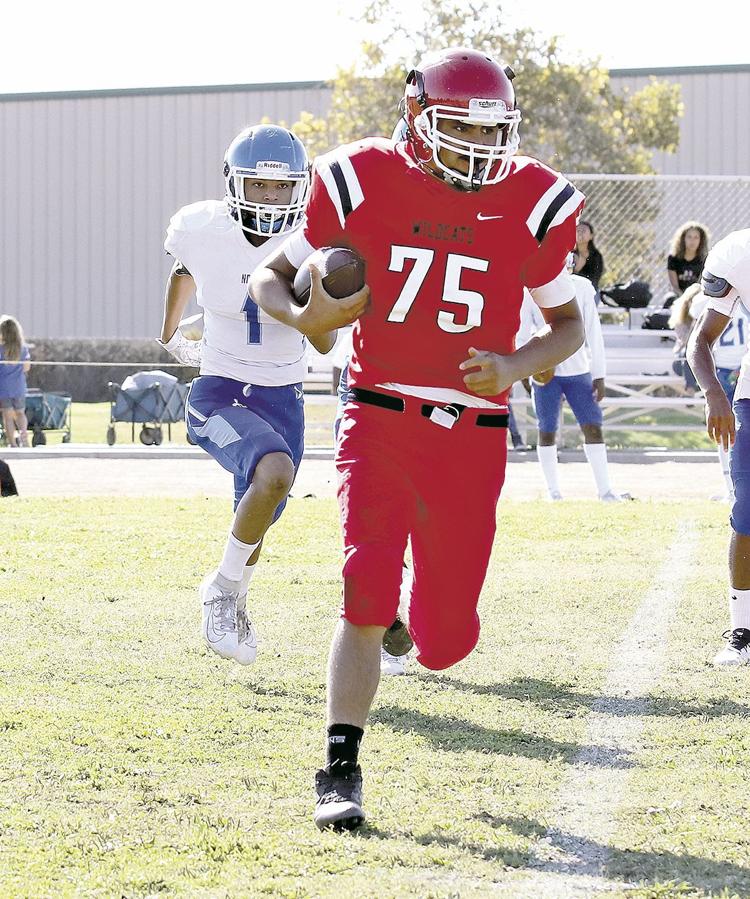 Last Thursday, the Norco Cougars freshmen skunked the Redlands East Valley Wildcats 46 to 0.
Norco scored within the first two minutes of the game. With a two-point conversion, the Cougars established their momentum with a score of 8-0. Within the next several minutes, Norco scored again, on a 35-plus yard pass.
By the middle of the second quarter, the Cougars had amassed a lead of 24 points to 0, against the Wildcats.
The Cougars pass-play and rush were effective during the first half. It would remain intact against the Wildcats' struggling defense, for the duration of the game.
The Wildcats showed some steam with some strong hits by REV's linebacker Joseph Jackson.
REV was intercepted several times in the game, which seemed to have had an impact on morale and performance.
Norco's lead grew to 40 to 0 with 9:10 left in the third quarter. REV quarterback Christian Purkey had difficulty getting protection and finding his groove in the pocket.
Wildcat players of note were Kalobe Nevares (LB), Joseph Jackson (RB and WR), Keegan Butler (OLB), Carter Elliot (LB) and Jonathan Romo (WR).
Despite the loss, REV's outside linebacker, Keegan Butler, was optimistic about his team.
"We could have done better," said Butler.
"For the most part, I saw improvement in our playing.
"I always got through. I did some nice tackles. It felt good."
"We've got to know how to turn the game around," said REV Coach Sandy Crumrine. "We played a really good team. This is a learning experience.
"With more concentration, we can be better. It's going to happen."
"The players came in with little knowledge," said Crumrine. "We try and get better every game. We have a young group that has been learning how to play football."
"We've shown a lot of improvement, since I joined the coaching staff," said REV assistant offensive line coach, Francisco Peña.
"Since the game at Mission Hills, the players have started to buy into what they are supposed to be doing on the field.
"I have a good feeling about today." Both the Wildcats freshmen and varsity teams are now 0 and 5.