There have been a handful, plus one. Those players, blessed with speed and power, nimbleness and strength, are legendary in local football circles.
Brian DeRoo.
Kylie Fitts.
Jim Weatherwax.
Greg Horton.
Bruce Gibson.
Patrick Johnson.
All six were selected in the National Football League draft.
DeRoo, in fact, goes down as the only player from the University of Redlands ever taken by an NFL team in its annual draft, which began in the 1930s.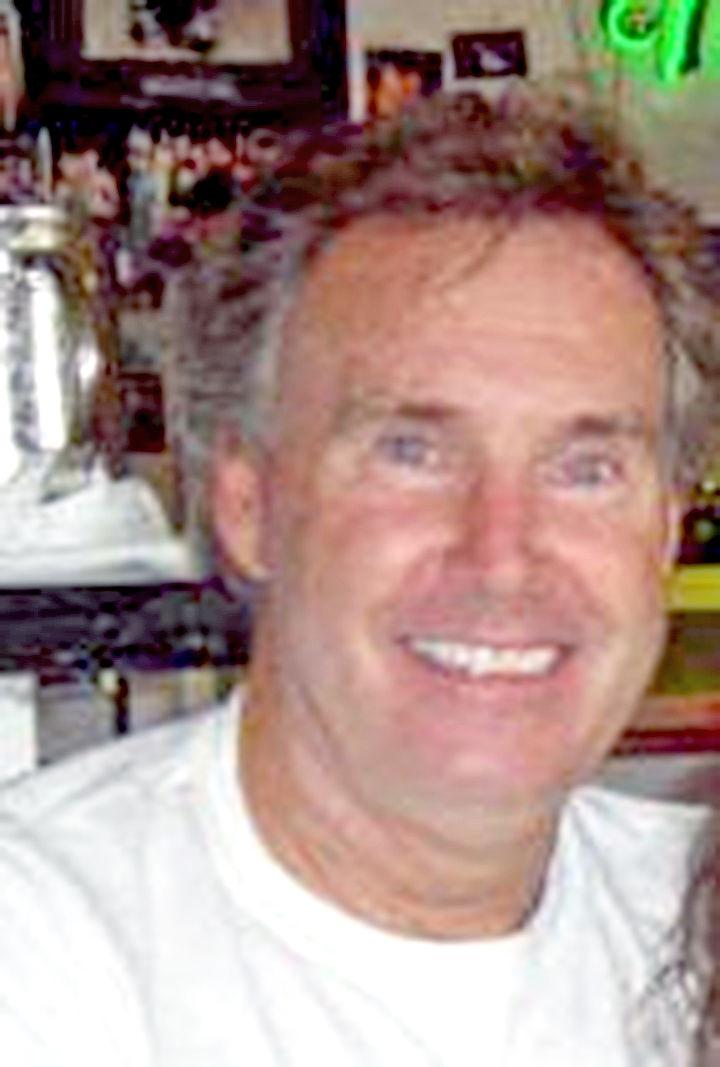 In over 100 years of football play, DeRoo's fifth round selection by the New York Giants in 1978 is the only time a Bulldog was ever picked.
"The draft," DeRoo has said, "wasn't anything then like it is today."
He called the 1978 draft "in the non-televised caveman days were held over two days."
Last weekend, he recalled the 1978 draft. "Rounds 1-6 on day one," he said, believing the date was "May 3rd-ish. The next day was rounds 7-12."
Part of DeRoo's story is illuminating. By his own admission, he didn't come to become a true football prospect until his senior year at Redlands High School. Eventually, he was recruited to the local university campus by head coach Frank Serrao.
He wasn't even going to play football. DeRoo said, "I was going to Cal Poly-San Luis Obispo to study horticulture. I wanted to be a landscaper."
That he's the only player in a 112-year Bulldog history ever drafted by an NFL team is another amazing part of the story.
It was in that same draft, 1978, that Gibson, a Redlands High man-among-boys RB from the University of Pacific (Stockton, California), was taken by the Detroit Lions. Gibson was a seventh-rounder that season, exactly 40 picks behind DeRoo. The ex-Terrier and ex-Tiger was cut during the pre-season, however, a Lions' team that produced RB tandem Dexter Bussey and Horace King for a team that finished 7-9 under head coach Monte Clark.
That DeRoo-Gibson draft of 1978 was kicked when the Houston Oilers took Earl Campbell, the Heisman Trophy-winning RB from Texas, along with a bevy of remarkable future NFL talent.
LOMBARDI AND 'PAPA' BEAR
Weatherwax, a defensive tackle whose career at Redlands High left him playing for Cal State Los Angeles and, eventually, West Texas A&M, was picked by the Green Bay Packers in the 1965 draft by Vince Lombardi (11th round). He was also picked 38th overall by the old AFL San Diego Chargers.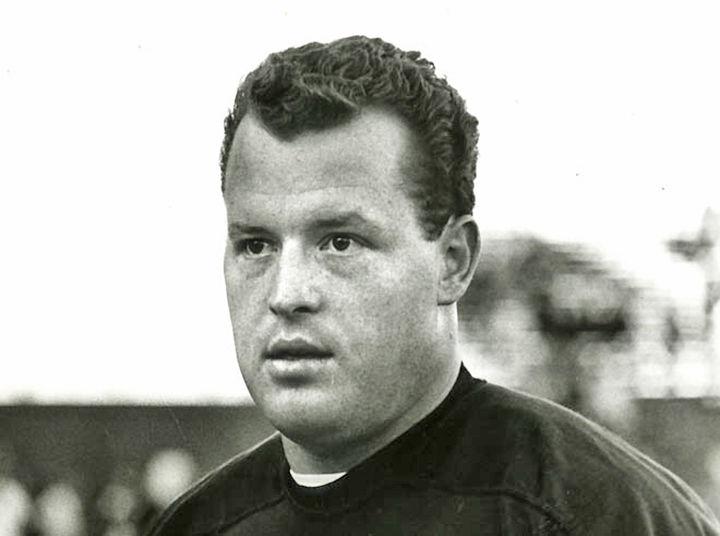 Weatherwax's two seasons in Green Bay happened to be the opening of the Super Bowl era. Playing behind legendary linemen Ron Kostelnik and Henry Jordan, Weatherwax's Packers beat both Kansas City and Oakland.
Nine years later, Lombardi's bitter rival from Chicago, George "Papa Bear" Halas, picked up another ex-Terrier.
It was Horton, a blocking mauler who, at pick No. 56, wasn't that far behind No. 1 pick Ed "Too Tall" Jones and just three picks behind Dallas' eventual starting QB Danny White.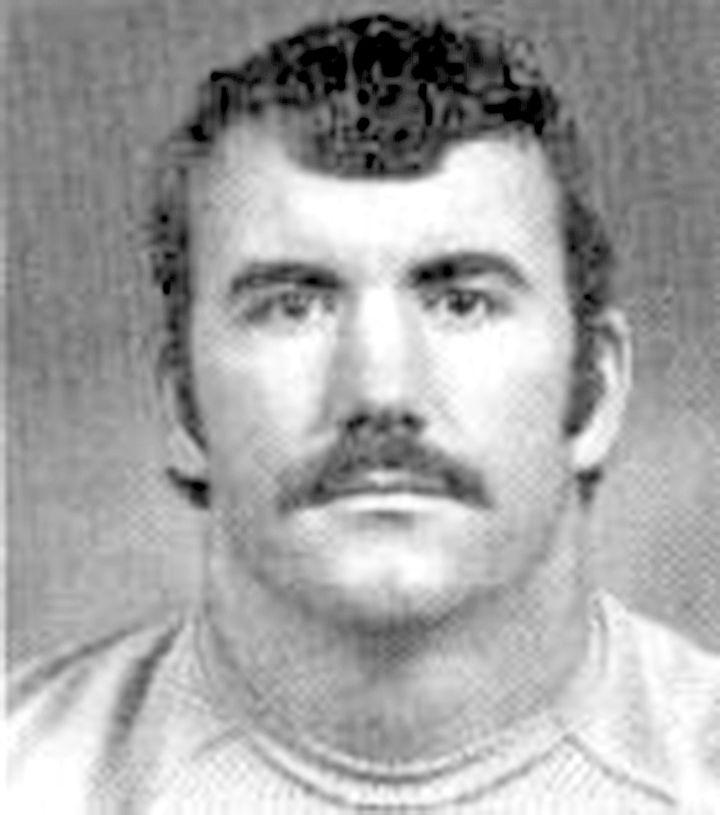 Horton, who died in 2016, didn't reflect much to his future wife, Shirley, about draft day in 1974. She wasn't with him until later. She said, "All I know is that he didn't want to go to the Bears. He wanted to go to the Rams."
Eventually, the Bears shipped Horton to L.A., which already had four first-round draft picks on its front line.
TWO TERRIERS TOGETHER IN BALTIMORE
Then there's Johnson.
The onetime speedster from Redlands, who won state sprint championships in both the 100 and 200 in 1994, had drawn plenty of attention with both his world-class track speed and his football receiving skills.
No less than NFL draft wizard Mel Kiper Jr. had weighed in on Johnson's pro football future in a private interview.
Said Kiper in 1998: "That world class speed will benefit one team out there. It's just a question which one."
When the Baltimore Ravens — formerly, the old Cleveland Browns — tabbed Johnson in the second round (42nd pick overall), there was added local flavor.
Coaching that Ravens' squad was none other than Brian Billick, who had preceded Johnson as a Terrier footballer a couple decades earlier when he played both QB and safety for strong Redlands teams.
It was, incidentally, the same 1998 draft that produced the 1-2 selections of QB tandem Peyton Manning and Ryan Leaf while Charles Woodson and Randy Moss were other notable first round picks.
A few years later, Johnson became the second ex-Terrier to play on a Super Bowl championship team. Johnson's Ravens, coached by Billick, shelled the New York Giants.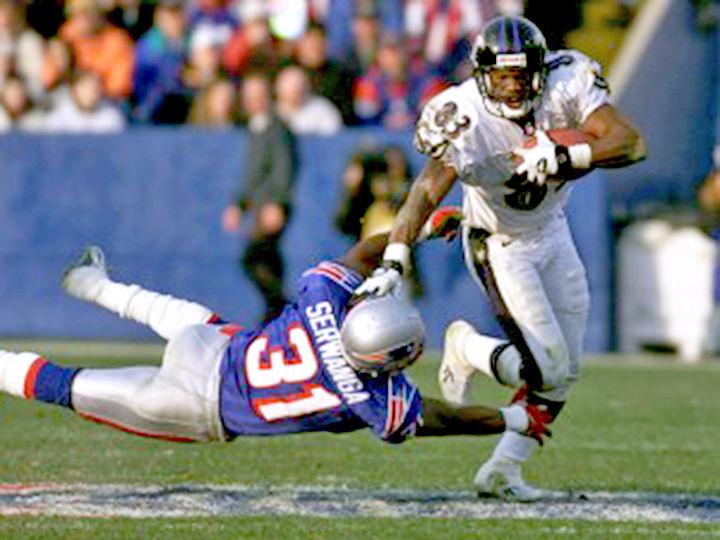 Fitts is the most recent selection, 2019, among the locals by NFL teams in its annual draft. Like Horton, he was taken by the Chicago Bears. Fitts is the only player from Redlands East Valley drafted into the NFL.
Fitts' high school coach, Kurt Bruich, said he answers questionnaires sent out by NFL teams, but had no actual conversations with pro team personnel.
"They're just a bunch of questionnaires from different organizations," Bruich said.
Questionnaires, which ask, "Ever been in trouble … character … leadership … injuries … it's all scout-based," Bruich said.
"All my kids deserve to be in the NFL," quipped Bruich, "but then again, I'm daddy-goggles when it comes to my kids.