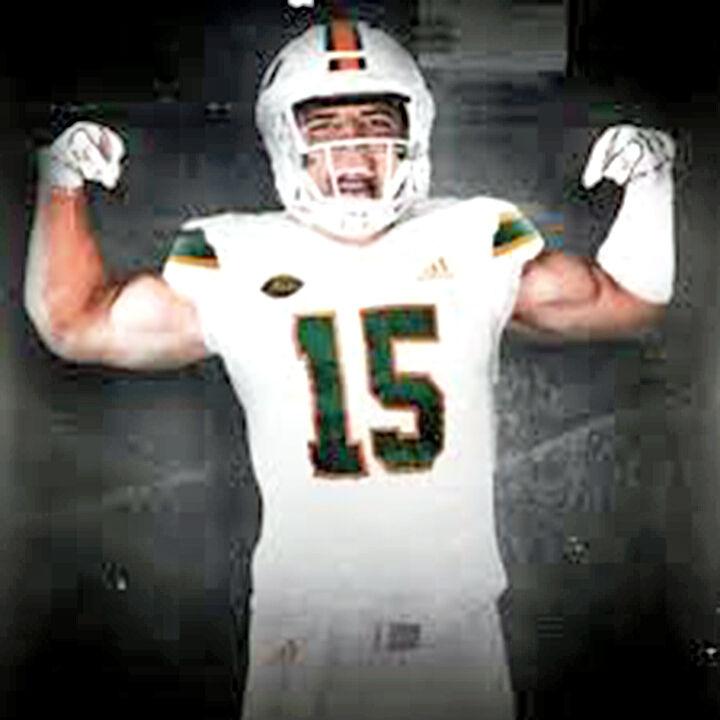 Inside word was that if Virginia Tech had taken the trouble to block Miami's Jaelan Phillips last week, the Hokies might've been able to beat the ninth-ranked Hurricanes.
Instead, Phillips, the ex-Redlands East Valley tackling dynamo, might not have worked his way into a second straight Atlantic Coast Conference Defensive Player of the Week honor.
He would have definitely been up for it, especially after his efforts in the 'Canes' 25-24 win.
Three of Phillips' eight tackles, including 2 ½ QB sacks, went for lost yardage. All of which played a part in Miami holding the Hokies to 56 total yards in a fourth quarter surge that lifted the Hurricanes (7-1, 6-1 ACC) to another nail- biting victory.
Phillips is a redshirt junior who transferred from UCLA after the 2018 season. A week before his effort against Virginia Tech, he delivered a 10-tackle, one-sack performance in a narrow win over North Carolina State.
The Hurricanes have largely improved their pass rush this season, coming up with six against Virginia Tech (4-4, 4-3).
Phillips told ESPN writer Andrea Adelson, "It's a lot of positive energy and a lot of belief in the locker room right now. Every week, we're becoming stronger as a team.
"All facets of our team are improving. We're feeling more together; we're feeling more confident. I'm excited about what we have going on."
Phillips went up against a Hokies' blocking front that included an Ohio State transfer, right guard Doug Nester, that was considered a strong part of Virginia Tech's attack.
Up next for Miami is Georgia Tech, a team that hasn't played the past two weeks. The Yellowjacks, operating behind freshman QB Jeff Sims, average close to 375 yards a game.
Three Georgia Tech losses this season have come against Clemson, Notre Dame and Boston College.
Phillips, who has become a star on the Miami defense, has 25 tackles 4 ½ tackles for lost yardage and three QB sacks in his team's wins.
Footnote to Miami: One week after missing 11 players against N.C. State, the Hurricanes had 13 players out against Virginia Tech. The school did not list the reasons those players were unavailable.