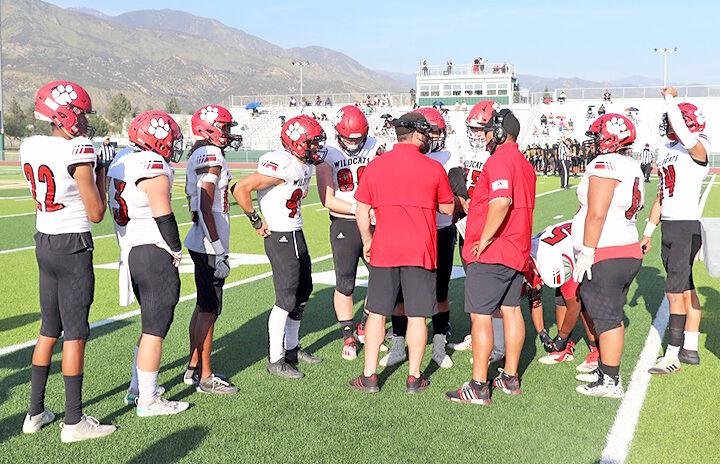 Rich Lunsford resigned as the football coach at Redlands East Valley High, he said on Monday, April 19.
"Technically I resigned  — I handed in my letter of resignation," Lunsford said. "They said they wanted to go in a different direction."
The Wildcats went 1-4 this spring in the abbreviated season, defeating cross-town rival Redlands 14-10 in the Smudge Pot Game. REV went 8-18 overall under Lunsford, including a 7-4 record in 2018.
"It's kind of rough to judge someone off this season with COVID and everything," Lunsford said. "It wasn't even a full year. I had replaced half my staff and had a good staff in to implement my culture and philosophy. But I didn't see eye to eye with the administration on the future of the program."
Despite the difference in opinion, Lunsford accepts responsibility for the performance of his teams.
"We didn't live up to expectations," he said. "The losses far outweighed the wins. We didn't have the program development we needed and that falls on me as head coach. That's what I've always told my assistants and players, that it's on me if we don't produce a better product."
Lunsford said he expected the school district to already be advertising the job by Tuesday, April 20.
"I just want to thank the players and parents who supported me and theprogram with all their heart while I was there."
Lunsford remains as a teacher at REV.
Lunsford was the coach at Arlington before taking the job at REV in February of 2018. He led the Lions to the section playoffs in two of his three years.
Arlington started the 2017 season 7-0 and finished 8-3 overall.
"He's a good guy," Beaumont coach Jeff Steinberg said. "I know him from competing against him when I was at Rancho (Valley) and he was at Arlington.
"He's pleasant and easy to deal with and he cares about kids, like just about everyone in the profession. It's sad to see good coaches leave."