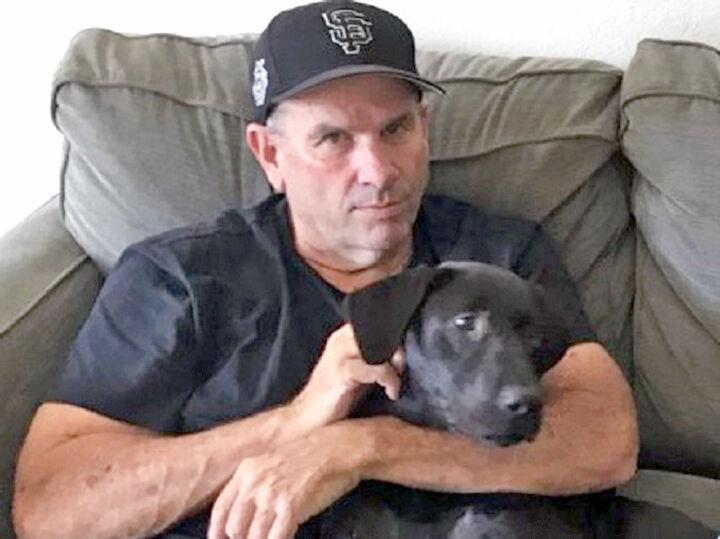 In the Land of Twitter, he was once known @PrepCat.
Changes came in recent months. These days, call him @PrepDog.
Original inference seems to be this: Kind of prowling around, waiting to find some off-beat article to pounce. It could even be a headline piece. Usually, it's something to scratch around to find. Stories not on a typical assignment sheet, but dying for attention.
Instead of prowling like a cat, John Murphy sniffs out his stories like a dog.
Around Redlands, there have been memorable pieces on Redlands East Valley basketball coach Bill Berich and his autistic son; or one-time baseball coach (Rialto, Citrus Valley) Darren Espinosa's winning battle with cancer; plus a recent piece on Dr. Reggie Thompkins, a basketball player who once tormented San Gorgonio High players while in uniform at either Pacific or Cajon High.
@PrepDog — "Purveyor of fine tweets since 2009" — he's kept in contact with readerships in almost each community along Interstate 10, say Rancho Cucamonga on out to Beaumont. There has been a nice cross section along the I-15 and State Route 91. All mapped out, it's like Barstow through Corona.
Since he was 18, 65-year-old veteran sportswriter John Murphy (aka @PrepDog), who's shown up in places around California as a scribe to mostly a high school sports readership, is suffering through the current global pandemic like everyone else.
Due to COVID-19, there's a dwindling list of storylines from the local area. Just watch, though. If there's room to write, @PrepDog will meet any editor's assignment demands.
It can be anyone — athlete, coach, administrator, anyone with a story to tell — that'll come across the desk of @PrepDog.
Around Highland, he sat around with Barbara Grainge once, for a few hours, talking basketball. Grainge has coached several girls' hoops teams to prominence around this area.
That piece unveiled way more than Grainge's career record, 396-181, at places like Yucaipa or Arrowhead Christian or Beaumont, originating at Orange High School.
Lots of stories out there. Back in late February or early March, @PrepDog noted that three-time State wrestling champion Jesse Vasquez was headed for immortality.
"Has anyone written a feature (story) about this guy?" asked Murphy, who promptly produced a piece on the 145-pounder who had previously won state titles for Bellflower St. John Bosco, Corona Santiago and Victorville Excelsior Charter.
Within a few weeks, Vasquez had rolled up another State title — fourth four-time champion in California, a first for So Cal — for the Victorville-based school.
Murphy, or @PrepDog, was the lone writer in California that had bothered to produce a piece on the celebrated wrestler.
It's what he does.
A Bay Area native, where Murphy went to high school at San Mateo Serra — notoriously, the prep campout for the likes of Tom Brady and Barry Bonds — @PrepCat harmoniously identifies with coaches and athletes alike.
Watsonville.
Half Moon Bay.
Pacifica.
@PrepDog never sought to cover major sports.
All glory spots compared to some of his other stopovers -- Victorville, Watsonville, San Bernardino, eventually for a time somewhere up in the San Joaquin Valley (Hanford, Selma), briefly, for a weekly west of Fresno.
Ask him about Lucille DeView, a writing coach, sometime. Or Mark Foyer, the guy @PrepDog replaced at the Half Moon Bay weekly. Foyer got Murphy a spot in a Bruce Jenkins article in the heralded San Francisco Chronicle.
@PrepDog identifies strongly with Redlands.
His bosses at various area newspapers knew enough to send @PrepDog to cover stories around Redlands. It's where plenty of worthy readership lies.
There's more.
Dude's got a blog spot. Catch him at Main Street Dog — which begs the question: Is he @PrepDog or Mainstreetdog.wordpress.com — where there's plenty more writing firepower coming from this near-retirement-aged lifetimer.
His nose? Always looking for news.
Either, or — by tweet or his blog -- @PrepDog is reaching out to readers in ways that a newspaper can't. Not enough space in its shrinking news hole.
Example: Once the Rim of the World spring season coaching staff — baseball, softball, track, etc. — was awarded full stipends after a brief scuffle with its school district, word went out.
Retweeted by @PrepDog from the California Coaches Association: "If your district has informed coaches that they won't be paid their full stipend, please DM (direct message) us that information as we reach out to school boards and superintendents this week. Thank you!"
@PrepDog is full of useful information.
Translation: If he doesn't break a story, he'll throw gas on that fire to keep it burning.
When he's on a game assignment, he'll show — generally with a lawn chair — and locate to a nice quiet spot. Hidden, usually, under a baseball cap.
Slumped down with a scorebook. A notebook. Pen or pencil. Little scribbles. Laptop on hand.
Once that game concludes, he's quickly on a coach or an athlete, or some other participant with one thought in mind: Deadline. He's got 10 to 15 inches to write. Usually, he's got anywhere between 15 and 30 minutes to write it up.
Heaven forbid overtime. Or extra innings.
Dude'll write it up in his car. A doughnut stop. Coffee shop. Anywhere with Wi-Fi. Gone are the days when he'd bust it back to the newsroom.
Think of those newsrooms again: Watsonville and Victorville, Half Moon Bay, Pacifica, Hanford and Riverside. From the Bay Area to Inland Empire to Central California.
There haven't been many sports writers who have carved up stories from that many chunks of California.
Could be a sports writing record involved here.