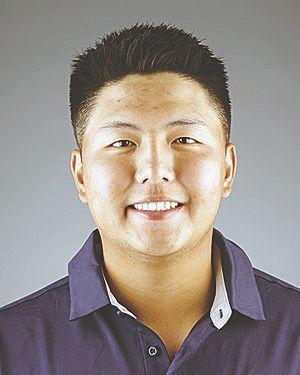 GOLF NOTES: Pair of local players each won CIF titles ... Limbhasut's collegiate career concludes at Cal … Umeck forging ahead coaching Northridge … Local U.S. Open qualifiers come up short.
K.K. Limbhasut, who was the 2014 CIF Southern Section champion, took fourth at the Pacific-12 Conference Tournament, shooting 6-under par at Pasatiempo Golf Club in Santa Cruz.
Limbhasut, Thailand-born who was Redlands High's best player between 2011-2014, shot 204 over 54 holes, eventually carving out a brilliant collegiate career at Cal-Berkeley.
He won four times during the 2014-2019 span for the Golden Bears, tying for 10th place at the 2016 NCAA Championships, his sophomore season. Twice he finished in the top 10 at the Pac-12 Championship.
Averaging a score of 68 this past season, Limbhasut was an honorable mention All-American this past season, concluding his collegiate career as a red-shirt senior.
At Pasatiempo GC, Limbhasut made up seven strokes on the field with his final round 64 after shooting matching rounds of 70.
Limbhasut's career has been highlighted by a number of top finishes prior to his stop at Cal, both on the junior circuit and in high school play.
Shooting a 67 at the CIF-Southern Section championship at Mission Lakes Country Club in Palm Springs. Limbhasut eagled the 16th hole which led him to a one-shot win over Corona Santiago's Aaron Wise.
Wise and Limbhasut would meet again plenty of times.
Wise turned up at the University of Oregon, where he led the Ducks to the 2017 NCAA men's championship.
Limbhasut went on to take second place at the State high school championship at Brookside Golf Club in Pasadena, his 69 one shot behind Murrieta Valley's Sage Casdaga.
The Redlands-based golfer exploded during a strong junior career, winning multiple events that eventually launched him into a collegiate setting.
At this year's Pac-12 tournament, Stanford won both the team and individual titles.
In his final collegiate tournament, this year's NCAA Championships in Fayetteville, Ark., Limbhasut shot 304, 16-over part, to finish 57th.
Oklahoma State edged Vanderbilt by one shot to win the 72-hole team championship.
Matthew Wolfe of OSU won the individual championship.
EX-REV CHAMPION LOCKED IN AT NORTHRIDGE
Second place in the Big West Conference women's championships belonged to Cal State Northridge, finishing eight shots behind Long Beach State.
The Lady Matadors are coached by Gina Umeck, who won a CIF championship while playing for Redlands East Valley High, later playing as part of a winning NCAA Division I team championship.
Umeck shot 72 at Mission Lakes Country Club, tying with Irvine Woodbridge High's Yon Yim in the 1998 CIF-Southern Section girls' championship. Prior to showing up at REV, Umeck was part of a strong Redlands High boys' squad that reached the CIF-Southern Section finals.
Recruited to play at UCLA, Umeck -- the daughter of former REV golf coach Bob Umeck -- was part of a strong Lady Bruins' squad that won the 2004 NCAA women's championship at Palos Verdes (Ohio) Country Club.
Umeck spent five years on the LPGA Symetra Tour, qualifying for the 2008 U.S. Women's Open that was played at Interlochen Country Club (Minn.).
Following her playing days, Umeck hooked on in collegiate coaching, first at the University of Albany, taking on a 4-player squad that increased to five domestic and international players for the 2013 fall season.
She had spent two seasons coaching at Miami-based Barry University, leading that school to a fourth place finish at the 2012 NCAA Division II finals -- the school's first nationals appearance in a decade.
2019 U.S. OPEN
Long before Gary Woodland won this year's U.S. Open championship at Pebble Beach, thousands of golfers made the attempt to qualify for the 156-player field in the previous month.
There were some attempts made by Redlands golfers.
On May 8, amateur Brian Blalock missed the cut at Ironwood Country Club's South Course at which five players -- Norco's Kenny Pigman and Murrieta's Eric Meichtry shooting qualifying rounds of 69 -- qualified for Sectionals.
Blalock shot 77. Trevor Martin shot 85. Five qualified out of 90 entries.
At Bermuda Dunes Golf Club on May 9, Brent Peeke shot 83. Highland's Pete Vilaraitana withdrew.
On May 13 at Classic Club, Highland's Blaine Baker missed the cut, shooting 77.
Local qualifiers advanced to Sectionals, which is more difficult -- the final stop before the U.S. Open.