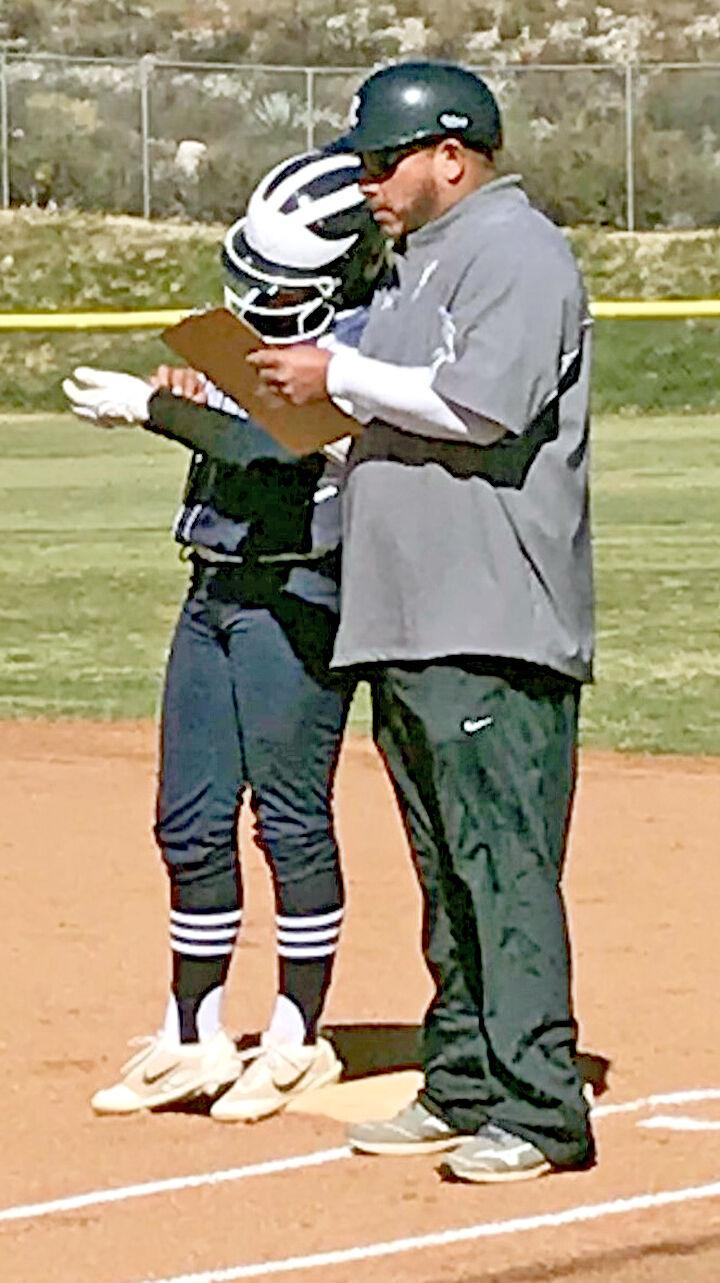 While listening to Kenny Cabral, who has recently been tabbed as Redlands High School's new softball coach, his stories can quickly pile up.
He laughed early on a Friday night, just after getting home from a couple hours work on the Lady Terriers' home field.
"The kids," said Cabral, "are always telling me I'm telling too many stories."
Then again, it was those same kids texting him to take that coach opening once Brandon Ford left for Redlands East Valley after years of success in Lady Terrier blue.
"Whatever reason it was for leaving, I told Brandon 'I respect your decision.' Only his family knows the reason. He gave 250% on everything."
It might be the compliment of the season — a perfect replacement for a perfectly primed program by a perfectly placed administration seeking the perfect coach for a perfect blend of ball players.
Is that perfectly clear?
What took place next was picking Ford's successor. On Friday, Jan. 14, school Athletic Director Estevan Valencia noted that Cabral was that choice.
Call it a hometown hire. Truly a home school product, Cabral is part of a lengthy family legacy that started with his dad, Don, now 68, who played Terrier football for Paul Womack over a half-century ago.
There was a cousin, Larry Cabral, a Terrier football player and medal-winning wrestler, who just retired from the U.S. Army, now living in Texas.
Kenny Cabral's step-daughter, Monica Pasillas, is a University of Arizona softball success and graduate, moving on to Ohio State for a Master's degree — now working at Calabasas-based Harbor Freight.
"I tried," said her step-dad, "to get her to come out and help with the team."
Monique Cabral, another daughter, went the cheerleading route. She's now cheerleading coach at Citrus Valley.
If Kenny has a chance to coach his youngest, Lindsey, a shortstop who has committed to St. Mary's College near Oakland, it might be somewhat of a miracle.
Maybe not.
There's apparent optimism despite a purple (highest tier) designation throughout San Bernardino County.
Those stories continued. Cabral was part of a baseball transition when Don Dewees retired in 1990. School officials brought in Bob Ramirez as the new coach. RHS underwent plenty of coaching changes during that era.
During that same era, Redlands' youth baseball adopted PONY Baseball. Cabral was part of an early Colt all-star team.
"Al Steward," he said, "managed that team."
Cabral rattled off names of a few 1990 teammates — Mike Eason, Ervan Wingate Jr., Andre Guzman, among others — from a roster that played its way into PONY Regionals down in Orange County.
It was just more names, more stories, more memories from this hometown guy.
"I played for Bob (Ramirez). I played football for Dave Perkins," said Cabral, referring to another coaching transition during those Redlands High years.
Three decades later, he's taking on his own coaching challenges.
It's an easy transition from Ford to Cabral, who was a longtime assistant. Cabral has plenty of connections into the travel ball world, including travel ball luminary, Bill Jaquish.
Yes, he says, there's plenty of chances for a kid who hasn't played travel ball to make Redlands' roster.
"It's not Orange County," he said, referring to a far more affluent area where travel ball teams are plentiful. "You don't get to pick your kids there. Not everyone can afford to play travel ball.
"You build your own team. That's the story line."
Yes, he's advocating good grades. "There are some great athletes that couldn't go anywhere … because of their (bad) grades. I tell those kids, there are another 10,000 girls that have the grades."
In coming weeks, he'll try to evaluate over 40 players that are hoping to land a spot on Cabral's first varsity roster.
He's got to hustle home from his job in Pomona. "I average four, five hours sleep," he said cheerfully.
"I've got to be here for these girls. I know all the (softball-playing) girls. The girls were texting me about the job. 'Take it. Take it.' "
Said Cabral: "Ford said to keep building on what we started."