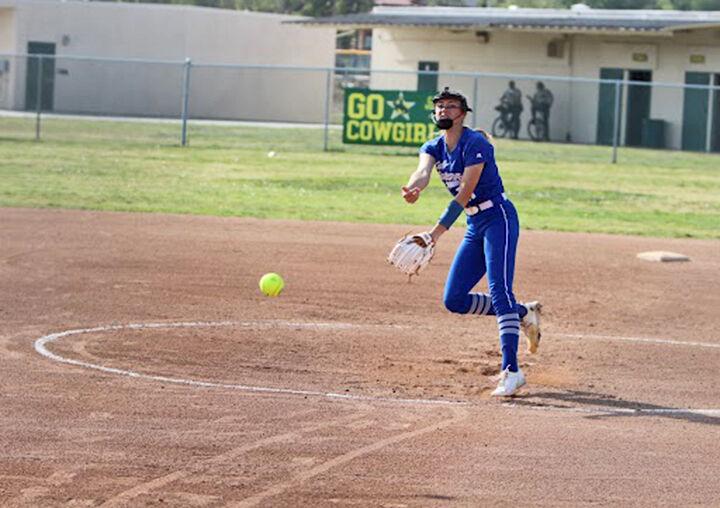 Cajon High of San Bernardino's Jada Villegas was named the most valuable player and Beaumont's Cambria Salmon the most valuable pitcher of the All-Citrus Belt League softball team.
Villegas went 17-6 in the pitching circle with a .073 earned run average. She struck out 240 and walked 10 in 150 2/3 innings.
Salmon went 13-4 in the circle with a 1.14 ERA. She struck out 210 and walked 34 in 129 1/3 innings. Salmon also hit .305 with three home runs and 12 runs batted in.
League champion Beaumont dominated the team, with five players on the first team including Salmon. The other Cougars are Jayde Pagdilao, Leah Mays, Reese Medina, and Keali Huss-Cochran.
Pagdilao hit .444 with four home runs and 22 RBI. Mays hit .356 with eight RBI. Medina hit .444 with five home runs and 26 RBI. Huss-Cochran hit .386 with six home runs and 18 RBI.
Cajon put four on the first team, including Villegas. The others are Mercedes Alba, Ci'ella Pickett and Hope Morales.
Yucaipa placed two players on the first team, Rylee Esber and Kaylanie Rodriguez. Esber hit .397 with one HR and 20 RBI. Rodriguez hit .246 with eight home runs and 22 RBI. Rodriguez, in the pitching circle, had a 3.72 ERA.
Citrus Valley placed Kamryn Caldwell (.362, nine RBI) on the first team. REV put Grace Twente (.368, 13 RBI) on the first squad and Redlands had Jaedyn Lincoln (.333, 14 RBI).
SECOND TEAM
Beaumont: Jade Valladares, Alysha Kendrick, Lili Valdivia, Autumn Jay; Yucaipa: Hailey Altenhof, Makenna Pettey; Citrus Valley: Taylor Petty, Chloe Hearrel; Redlands: Mikayla Mendoza, Ava Forteza; REV: Amanda Waymire; Cajon: Isabelle Revalo, Sienna Garcia, Nadine Juarez, Salinas Guzman.
HONORABLE MENTION
Beaumont: Emma Roark; Yucaipa: Ivy Walker; Citrus Valley: Jadyn Bagwell; Redlands: Reilly Haynes; REV: Alaena Martinez; Cajon: Madison Gallardo.