SPORT NOTES: Cajon, REV players log into college games … Greg Horton tournament offered to golfers … Pruett winds up fourth on NHRA trail … Chatwood among dozens of MLB free agents.
Nic Wilson, a cornerback from Cajon High School, got another shot at Redlands East Valley's Isaiah Holiness. The pair connected in a 38-21 collegiate duel on Saturday night between San Jose State and New Mexico State. The Spartans pulled off the win behind Holiness, a onetime wide receiver at REV now lining up in San Jose State's backfield.
Holiness snagged three passes for 21 yards from QB Nick Starkel (34-of-47, 467 yards, 5 TDs) and carried nine times for 31 yards in the Spartans' second straight win this season.
Wilson, meanwhile, had a pair of tackles against Holiness, holding the ex-Wildcat for no-gain in a first quarter run on second-and-10. On a first-and-10 play in the third quarter, Wilson stopped Holiness after his eight-yard run.
The two former Citrus Belt League rivals last shared the field in a 2017 duel at Cajon, won by the Wildcats in a 38-32 shootout. In that game, Holiness, a sophomore, caught eight passes from senior QB Armando Herrera for 163 yards and a touchdown. Wilson, a senior, had one tackle.
* * *
Ronnie Rivers, whose father Ron Rivers was 1989 CIF Player of the Year while leading San Gorgonio High School to a CIF championship finals won by Fontana, logged 41 carries in two games this season for 174 yards, scoring three touchdowns.
The younger Rivers is a senior at Fresno State, the same collegiate spot his dad attended before surfacing in the NFL from 1992-99, mostly for Detroit.
He scored twice in the Bulldogs' 38-17 win over Colorado State in a Mountain West Conference clash.
River, who is fourth all-time in Fresno State career touchdowns, also has six receptions for 77 yards in two Fresno State games.
GREG HORTON MEMORIAL TOURNAMENT
If there's to be a prep athletic season after Jan. 1, the 37th annual Greg Horton Memorial Tournament will help land some money to help fund some of the costs for Redlands schools.
The golf tournament, scheduled for Nov. 23 at Morongo Golf Club at Tukwet Canyon in Beaumont, a 10 a.m. shotgun start. Cost is $150 for the Champions Course, one of two 18-hole layouts at the Beaumont site.
The event was rescheduled twice due to the COVID-19 pandemic that struck down its original date in June and another substitute date in July. An outdoor banquet will follow, according to tournament chairman Steve Chapman (909-709-4578).
AUTO RACING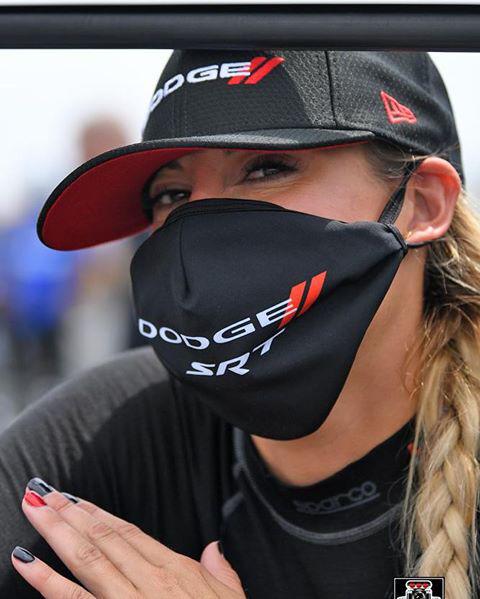 Leah Pruett, battling for a top finish in the 2020 NHRA standings, went down in a blaze of speed at the season-concluding race in Las Vegas last weekend. She lost to rookie Justin Ashley, 321-mph to 319-mph, in a second round hole-shot duel that cost her third place on this year's standings. Hole shot, meaning she outsped him, 321-320 mph, but Ashley's reaction time gave him the advantage.
The Redlands native watched Billy Torrence move past her into third place, winning the Top Fuel season finale over Antron Brown. Billy Torrence's son, Steve Torrence, wound up atop the 2020 standings, tallying 868 points through a schedule marred with race cancellations due to COVID-19.
Pruett lost to Ashley at Sunday's finals at The Strip at Las Vegas Speedway. Dueling down the 1,000-foot distance, the well-matched duo was a sparkling showdown for a spot in the semifinals. Pruett's 321-mph edged Pruett's 320-mph speed, but his .061-.091 advantage on reaction time led him to prevail. Ashley lost to Steve Torrence in the next round.
In the opening round, Pruett edged Chris Karamesines when she posted a 317-mph along the strip.
Her fourth place finish in season standings was a mere five points behind Billy Torrence, 675-670.
MAJOR LEAGUE BASEBALL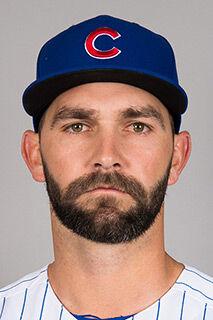 Veteran right-hander Tyler Chatwood, drafted out of Redlands East Valley High School in 2008, is a major league free agent heading into the 2021 season. The former pitcher for Colorado and Chicago Cubs is one of many free agents headed for this off-season, a list that includes the likes of shortstop Marcus Semien, pitcher Trevor Bauer and third baseman Justin Turner.
Chatwood, 31, has pitched in the majors since 2011 when he was called up by the Los Angeles Angels, the team that drafted him in the second round of the 2008 draft, just weeks after he helped pitch REV to a CIF championship game at Dodger Stadium.
Traded eventually to the Rockies, where he pitched over five seasons, Chatwood signed a three-year free agent deal with the Cubs in 2018. In three seasons, he won 11 games in just under 200 innings.
Chatwood's best season came in Colorado, finishing 12-9 with a 3.87 ERA in 2016.
Also on the free agent block from the area includes pitchers Jesse Chavez (Fontana A.B. Miller) and Tyjuan Walker (Yucaipa).