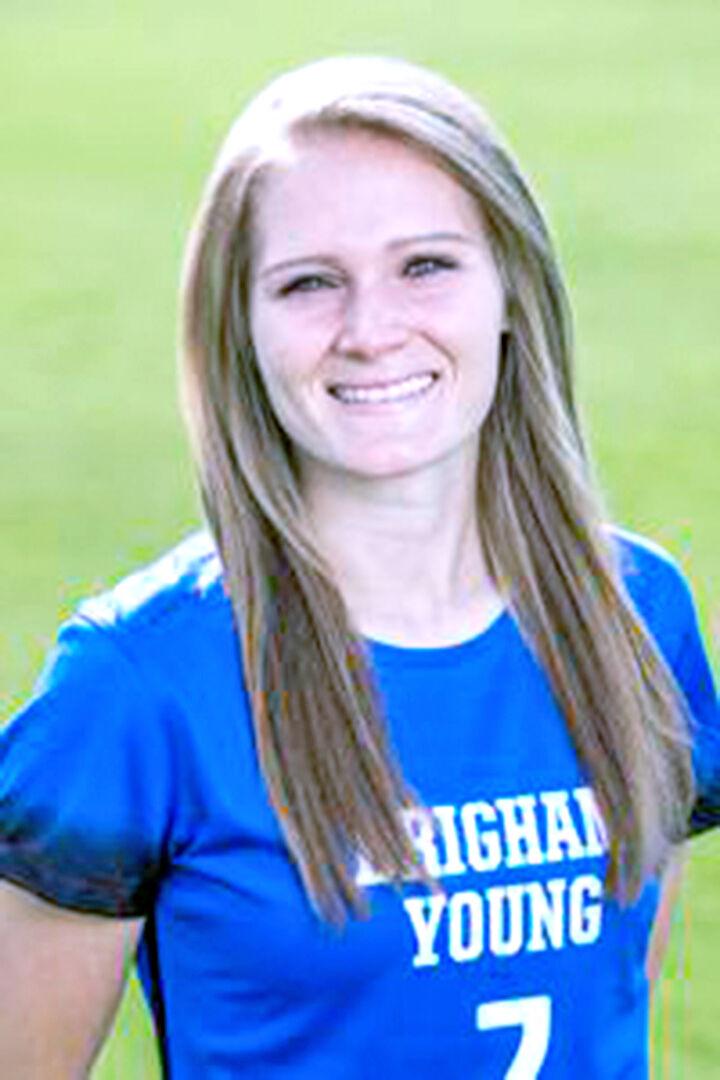 It couldn't have been worse timing for Danika Serassio, the onetime Redlands East Valley defender who roamed the Lady Wildcats' backfield — then known as Danika Bowman.
Though she went undrafted in last winter's National Women's Soccer League, the well-traveled, four-year starter from Brigham Young University's squad from 2016-2019 made an 18-player roster. Yes, it's the professional ranks.
She was a professional.
Utah Royals Football Club, set to begin its 2020 preseason in March announced its roster on March 9.
That date was terrible timing for Serassio. Four days later, March 13, announcements were made to shut down all operations. It was related to COVID-19 pandemic fears.
"I went to pre-season with the Royals for two days," she said, "and then corona(virus) shut it down."
Some 18 players were picked to serve on the Royals' side.
"Now," said Serassio in March, "they are just doing a quick tournament as their season and only keeping their currently contracted players to keep numbers down."
Topped by newly appointed team captain Amy Rodriguez, eight others were off on international duty — Kelley O'Hara and Christen Press shouldered up with the United States Women's National Team at the She Believes Cup.
Diana Matheson and Desiree Scott in France competing in the Tournoi de France; Katie Bowen was part of New Zealand's side playing in Portugal's Algarve Cup.
Gunny Jónsdóttir (Iceland) and Rachel Corsie (Scotland) had duty in the Pinatar Cup.
Throw in Abby Smith and Mallory Weber, playing W-League matches in Australia.
There was plenty of opportunity for Serassio, who started every match for a strong BYU side during a brilliant four-year career in Cougar colors.
She said, "I'm probably going to try to play next year."
2020 UTAH ROYALS FC PRESEASON ROSTER (as of Monday, March 9)
GOALKEEPERS (4): Nicole Barnhart, Melissa Lowder, Carly Nelson (NRI), Abby Smith (NYR)
DEFENDERS (9): Katie Bowen (NYR), Rachel Corsie (NYR), Taylor Leach, Michelle Maemone, Maddie Nolf, Kelley O'Hara (FED-USA), Danika Serassio (NRI), Gabby Vincent, Elizabeth Ball
MIDFIELDERS (12): Vero Boquete, Holly Daugirda (NRI), Kate Del Fava (CDP), Andrea Hauksdottir (NRI), Gunnhildur Jónsdóttir (NYR), Lo'eau LaBonta, Diana Matheson (FED-CAN), Desiree Scott (FED-CAN), Marissa Sheva (NRI), Chestley Strother, Mallory Weber (NYR), Jalen Woodward (NRI)
FORWARDS (10): Cyera Hintzen (CDP), Tziarra King (CDP), Taylor Lytle, Shaelan Murison (NRI), Christen Press (FED-USA), Brittany Ratcliffe, Amy Rodriguez, Raimee Sherle (NRI), Arielle Ship, Raisa Strom-Okimoto
Key: FED – 2020 Federation Player NRI – Non-Roster Invitee CDP – 2020 NWSL College Draft pick NYR – Not Yet Reported to Camp