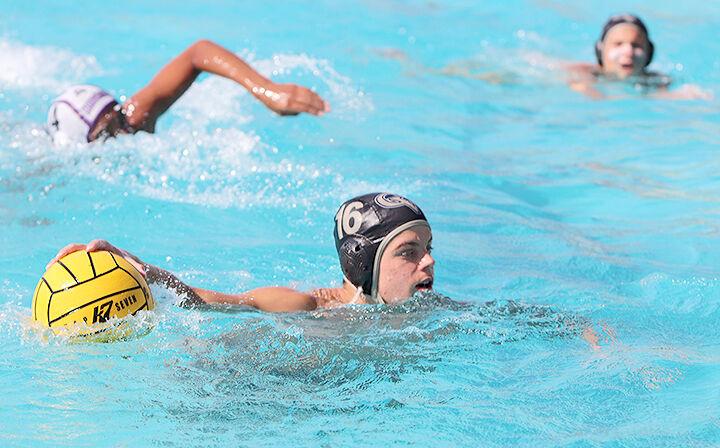 The Citrus Valley High boys' water polo team wasted little time establishing dominance on Tuesday, September 6 against Shadow Hills of Indio. The Blackhawks seized an 11-goal halftime lead en route to a 17-2 nonleague victory.  
"We feel pretty good about where we're at," said Colby Martin who led the Blackhawks with four goals. "We should do really good in league."  
Besides Martin's offensive effort, Noah White and Omar Ailwani scored three goals each for Citrus Valley, Luke Quintana and Gavin Barlow had two goals apiece, and Cole Mason, Charlie Lucore, and William Kay had one goal each.  
Citrus Valley led 12-1 at the half against Shadow Hills (0-4).  
"This is about what I expected," Citrus Valley coach Mike Esquer said. "They're rebuilding their program and so I thought we'd have a little bit easier of a time (than normal). I'd still like to see us execute a little better. There are things we need to work on to be real competitive in CBL."  
The victory improved Citrus Valley to 3-3.  
"For us, right now, it's about improving every game," Esquer said. "We have our eyes set on the start of CBL and qualifying for CIF."  
Citrus Valley is Division 3 this year and league favorite REV is Division 1.  
"It's a tough league," Esquer said. "For us it's about getting better so when league starts, we position ourselves to do well in league finals play and then get into CIF (playoffs)."  
League play opens on Thursday, Sept. 29, when Citrus Valley visits Beaumont.