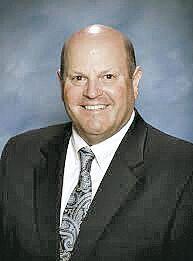 It was an announcement set to take place at any moment.
CIF-Southern Section Commissioner Rob Wigod canceled the 2020-21 fall sports championship season on Tuesday morning, bringing an official conclusion to a handful of championship-seeking sports normally contested during the fall months.
The coronavirus pandemic has shut the door on any possible playoffs for football, girls indoor volleyball, plus boys and girls water polo.
Spring sports, meanwhile, remain in place, at least for the time being.
Wigod released the highly anticipated update on fall sports early Tuesday morning, saying, "There has not been enough progress made from the purple tier toward the orange tier for football, girls volleyball and boys/girls water polo to even begin competition this season."
There was not sufficient time, said Wigod, "for those sports to conduct viable league play, which is necessary for us to be able to conduct Section championship in those sports."
Cross country, he said, "which is currently in the orange tier and can begin competing next week, provided the stay-at-home order is lifted in Southern California, the ability for us to host a Southern Section championship in one location … is not realistic."
Athletes from seven counties throughout the vast Southern Section footprint, he said, would have to congregate in one location for cross country championships.
There is some hope, Wigod signaled, for fall sports, but it depends upon individual counties, school districts and league directions.
"We are not canceling the entire seasons for our fall sports," said Wigod, "we are canceling the portion of the fall sports seasons that we have direct control over … Southern Section championships."
Wigod strongly supports its member schools — there are nearly 600 in CIF-SS — in returning to play, "provided the guidelines distributed by the California Department of Public Health, and local health authorities are adhered to."
There would simply be no Section playoffs in each sport, thus reducing any complete meaning for the season.
Federation officials cancelled its regional and state playoffs on Dec. 1, revising the fall lineup of sports to begin on Jan. 25. That will likely be delayed because of SoCal's stay-at-home orders.
There has been strong reaction from various parents groups, citing the need for high school athletes to return to working out and competition. Wigod's announcement, thus, counters any protests.
Wigod, along with his Southern Section staff, has been placed in a highly challenging position in trying to relate to dozens of school districts, various county leaderships, plus a growing number of parents and athletes' protests.
Recent spikes in COVID-19 cases in San Bernardino, Riverside, Los Angeles and Orange counties have led to the stay-at-home dictates.
Once those orders are lifted, athletic programs could compete in sports approved by state's guidance.
Purple tier designation in the color system for monitoring COVID-19 is a widespread risk of spread.
Once any designation reaches the orange tier, there is considered only moderate risk for the virus. According to various health outlets, including San Bernardino County, "health conditions would have to dramatically improve two tiers."
Fall sports still in play
There is some hope for play, provided by Wigod. Here are the final dates listed for fall sports:
• Boys/Girls cross country: Saturday, March 27.
• 8-man football: Saturday, April 3.
• 11-man football: Saturday, April 17.
• Girls volleyball: Saturday, March 20.
• Boys/Girls water polo: Saturday, March 20.