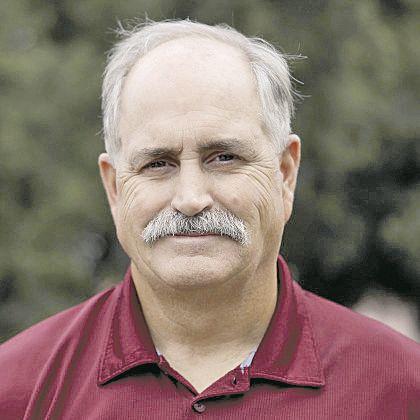 END ZONE NOTES: Maynard's career win No. 200 came against No. 11-ranked Linfield … Bulldogs off to 3-0 start … Norco was nightmare for REV … Make it 20 TD passes for Dylan Wheatley … Redlands, Hemet collide in duel of century-old schools … Third-ranked Citrus Valley still unbeaten.
Nationally ranked No. 11 Linfield College, closing the gap on the University of Redlands, sent 12 men onto the field on an important fourth-and-1 play with 1:05 left.
The ensuing penalty flag gave the Bulldogs a first down, running out the clock in a 26-19 victory over the Wildcats last Saturday night.
The tone of this game was simple: Every tackle was important in a game that was heavily penalized, crippled by bad special teams play and limited yardage that left Redlands ahead by a 313-236 count.
Bulldog head coach Mike Maynard, around since 1988, picked up career victory No. 200 since his arrival at Redlands.
"No one," Maynard told fans via microphone, "gets 100 wins, 200 wins … without teamwork."
QB sacks coming from Vinny Vanhorne and Brandon Serrano. Cornerback Jeff Hector knocked down at least one likely TD pass at the goal line and Bulldog defenders held Linfield to minus yards on the ground.
When RB Mason Carvalho sprung for 29 yards on a third-and-31 play in the game's final minutes, it gave Redlands a chance to play for a first down. After a Redlands timeout, the Wildcats returned with 12 men.
* * *
A long pass and a short kick 13 seconds into the game left Norco ahead by seven in last Friday's final non-league tune-up for a rebuilding Redlands East Valley.
Second-year Wildcats' coach Rich Lunsford, who has the full endorsement of new principal Robert Clarey, was in outgoing instructional mode along the sideline.
It was an eventual 56-20 pounding by a Cougars' team that scored on eight straight possessions upon getting a running clock midway into third quarter action.
Lunsford in the second quarter was watching Norco pounding it in again — Fernando Chairez's 7-yard run — while talking to a pair of non-uniformed REV sideliners.
"Luca's got to come down hard," Lunsford said, referring to 6-foot-2, 185-pound senior linebacker Luca Russo. "Should've hit (Chairez) at the 3 … before he got into the end zone."
Russo was in position to make a hit, but needed to move upfield.
In other words, it's still an educational situation. Lots to teach. Lots to learn.
There was plenty more instruction.
Clarey said just before opening kickoff, "I couldn't be happier with Rich."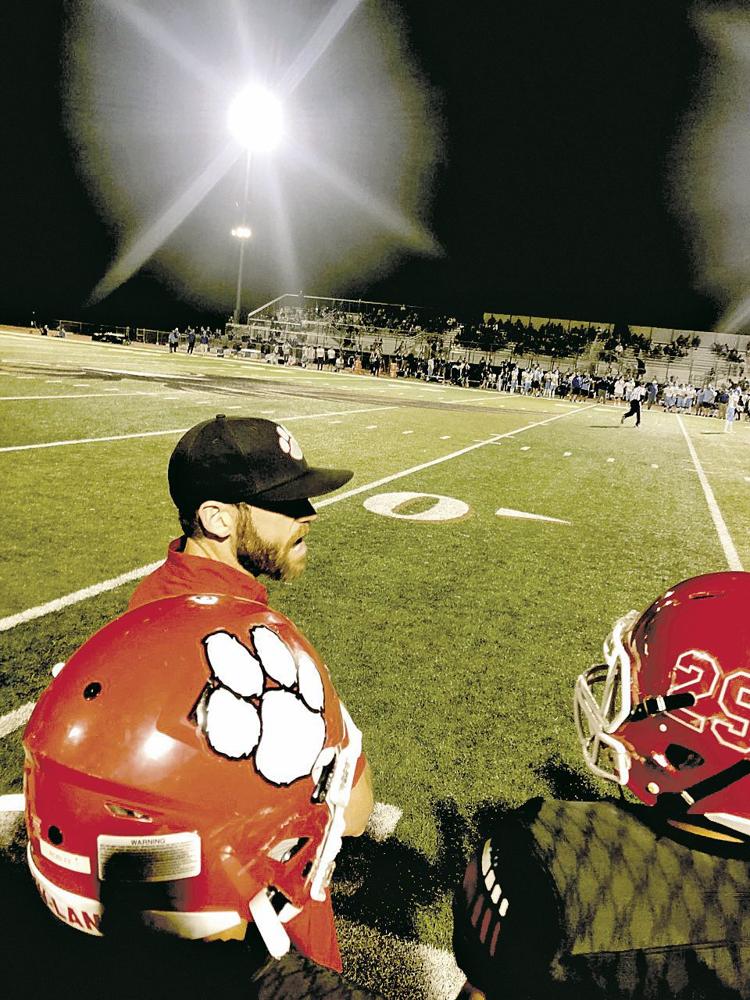 Two names stuck out in REV's outing, that of QB Jeremiah Donahue, who put it up 36 times — 22 completions, 256 yards, 2 TDs, 2 interceptions. The other name was his top target, Xzavier McNabb, who snagged 13 of those passes for 191 yards.
Both are juniors.
Norco, ranked eighth in CIF Division 1/2, is playing in another atmosphere. Norco QB Shane Illingworth, who started his prep years at Corona Centennial, tried transferring to Corona before eventually landing at Norco, connected on 9-of-11 for 215 yards. On the game's first snap was a 58-yard TD strike to Marquis Ashley, who caught just three passes, all for TDs of 58, 41 and 54 yards.
Chairez had seven carries for 158 yards, scoring four times.
LAST WEEK
Prep results
Palm Springs 34, Redlands 14 — Adam Valencia caught an 87-yard pass from QB Trent Young, who also found Kevin Character from 25 yards out in the Terriers' fourth straight loss.
Indians' RB Jason Roberts scored twice on the ground and caught a TD pass.
Citrus Valley 48, Victorville Silverado 7 — Make it 20 TD strikes from junior QB Dylan Wheatley, which built up a 41-point halftime lead.
Snagging the 4 TD throws included Jordan Scott, returning All-CIF receiver Colby Grames, Jason Burnett, Jr. and Sergio Cervantes.
RB Ty'Jhon Belton topped the running game, scoring on one of his 11 carries (88 yards).
Rosemead 40, Arrowhead Christian Academy 20 — Mason Lambooy recovered a fumble, returning it 70 yards for a TD, one of the lone Eagles' highlights.
Special teams execution haunted the Eagles. "They are really good," said ACA defensive coordinator Mike McMahon, "but costly mistakes really hurt us. We could've beaten them."
Norco 56, Redlands East Valley 20 — If there was a word to describe Lunsford in this beatdown, it would be simple: Upbeat.
Once the running clock started, Lunsford kept Donahue in the game, calling for throws downfield. REV got 19, 15 and 17 yard connections to McNabb as time expired with the ball at the goal line.
COLLEGE
College results
Riverside 58, San Bernardino Valley 37: The state's No. 19-ranked Wolverines were within four points at halftime, 31-27, but over 300 yards in combined penalty flags fell in a game in which SBVC QB Jeremy Moussa racked up 340 yards on 25 completions — 4 TDs, but 3 interceptions.
The No. 2-ranked Tigers (3-0) countered with two QBs, Jacob Barlage and Mike Irwin, who combined for 458 yards and 5 TDs, but no interceptions.
Univ. Redlands 27, Linfield (Ore.) 19 – Junior QB Nathan Martinez threw for 139 yards, Carvalho and Kai Thompson combined for 154 yards rushing with Mitchell Nickovich catching a key first half TD in the Bulldogs' win.
All of which offset Linfield QB Wyatt Smith who threw for 273 yards.