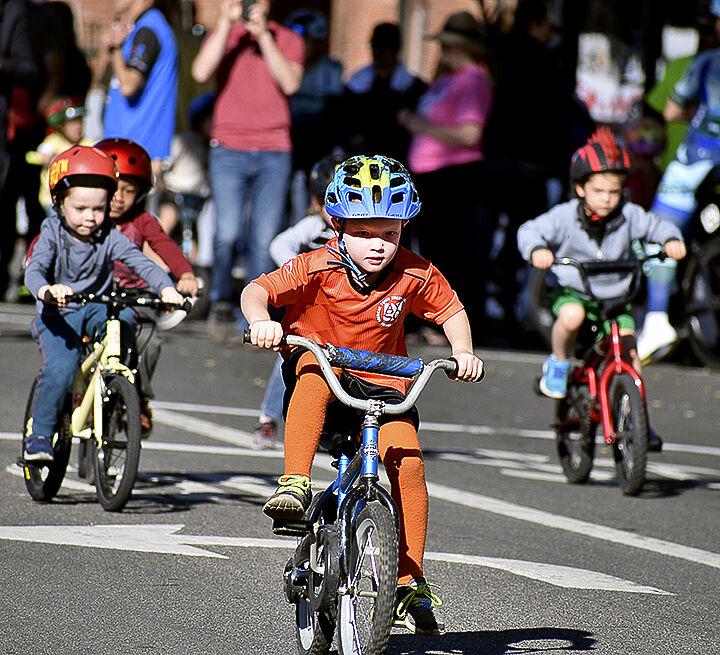 If there is to be a 2021 Redlands Bicycle Classic — a race that was postponed this past April — any decision on its status won't be made until at least Dec. 10.
Said Redlands Classic President Marc Shaw: "We probably won't even make a decision until the end of this year, or after the first of the year."
Still to come: Outcome of a Nov. 3 election, especially local Measure T, plus a designation upgrade from San Bernardino County's Purple (widespread) tier in order to get clearance for such a public race due to the COVID-19 health hazards.
It takes at least a Red (substantial) tier designation to get public clearance for such an event.
Shaw, meanwhile, unveiled the notion that a separate professional race is "in the works," one that has nothing to do with a normal alignment of various events that comprise a regular Redlands Bicycle Classic lineup — public races, downtown events, Expo, school visits, among other items.
"The only reason we can even think of doing something like this," said Shaw, who outlined a variety of criteria needed to pull off a pro cycling event, "is because of this (RBC) committee."
The proposal is simple: Retain outside sponsorships, likely in the cycling industry, to financially turn an event that's laden with community-driven activities into a race-only scheme.
"Craig Kundig," said Shaw, referring to longtime Redlands Classic official, a former race director, "knows people in that industry. The cycling industry has had an incredible year."
Incredible, that is, in sales of cycling equipment — activities that relate to outdoors action to thwart COVID-19 stoppages.
"Yes," said Kundig. "Everyone has had an incredible year. But most of the industry is supporting cycling teams. That's where they see their biggest rewards. They don't sponsor races. They sponsor teams.
"I plan to reach out to several people," said Kundig.
All plans, said Shaw, would be for the sake of keeping the Redlands Bicycle Classic alive, "just to keep up the momentum of the race.
"Even if it's pros only," he said. "Even if it's three days (instead of a normal five-day event)."
Shaw says a regular budget for the Redlands Classic is $250,000.
A professional-only race, meaning no frills of public events, would require much less.
Shaw, meanwhile, says there is ample support to pull off this proposed one-year-only event within the current race classic staff.
"These people believe in the event. They believe in the community. They'll go to the ends of the earth to make this work. Their creativity and brainstorming is all part of this.
"I hope no one in the community thinks this is selfish on our part.
"No one on this committee gets paid. There's a fellowship and a sense of pride to pull this off."
If it seems like Shaw was being a little too praiseworthy of both an executive committee, plus a roster of volunteers, that might be understated.
RBC committee members are connected into the cycling world.
That includes Kundig, whose ties to top teams and cyclists have included Greg LeMond and Lance Armstrong.
"This race, if we pull it off," said Kundig, "would be solely for the bike racers. Without events to race at, they're concerned their sponsors would leave them."
If a pro race is to be pulled off, that committee will be seeking some large financial contributions to sponsor the event. It's likely that main sponsors will be unable to fund a new concept.
"We haven't had discussions with any of them yet," said Shaw.
Even if it's just a professional event, or even if it's just three days of racing — "probably no downtown events," said Shaw — the downtown Redlands feature would likely be left out of the newly devised event.
Maybe, said Shaw, the event would be a Sunset Ave. road race, using just those 7-mile loops, plus a Yucaipa road race and perhaps, the Highland circuit race course.
"We're just testing the waters," said Shaw.
It's a community event versus a professional-only event, he said.
Surrounding the Nov. 3 election is Redlands' Measure T, a one-cent sales tax initiative proposed in which it's speculated would help city officials garner nearly $11 million for city services.
There are sensitive financial issues within the Redlands Classic and city officials that Shaw won't publicly disclose.
As for canceling the 2021 regular event, no decisions have yet to be made, though Shaw concedes it doesn't look good.
"I don't want to de-value the (Redlands Bicycle Classic)," said Shaw.
"We'll see what happens with the election, with Measure T and see where we're at with COVID."
He's seeking contributors at a urgently needed time in the industry.
While cycling companies tend to support teams, backing a one-year Redlands race project tends to support the sport.
Said Kundig: "That's what we've got to pitch."