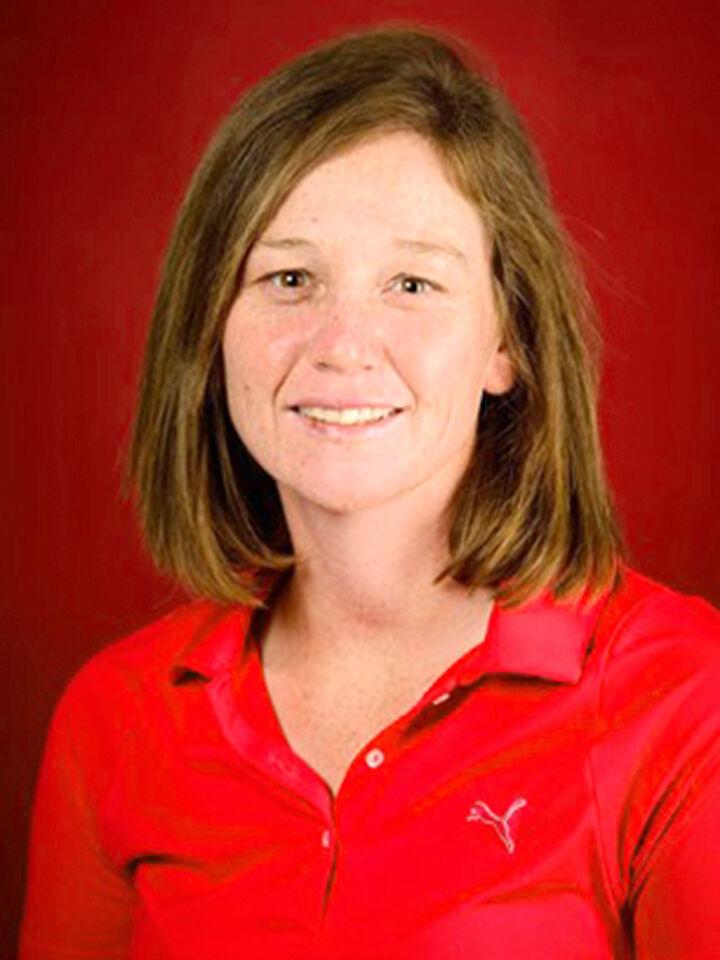 An hour? For a hundred bucks? Bring your sticks!
For that $100 bill, golf professional and women's collegiate coach Gina Umeck has enough of a brand, background and ball instinct to tinker with anyone's golf swing.
Let's not be so limiting. Umeck might tell someone that "ball striking" is a separate part of a golf swing. Ball striking or the golf swing? It brings Umeck, 39, to a nice crossroads as a top instructor.
So says Golf Digest, a 71-year-old monthly trade magazine that reaches at least 1.5 million monthly readers. That publication recently released its 13th annual list depicting the most talented young instructors across the U.S.
Umeck is part of that "best-under-40" list. Yes, she says, "it's an honor.
"My sole profession is golf instruction. I've put a lot of time into learning."
Her background might be far greater than winning a CIF-Southern Section title at Redlands East Valley High School, or chipping in on UCLA's NCAA Division 1 team title a few years later, or even qualifying for such heady events as the U.S. Women's Open.
There she was, at age 39 — just beating that age 40 cut, incidentally — notching such an honor. Even a cursory glance at this list, which includes 178 golf instructors throughout the land, might indicate Umeck is the lone college coach selected.
She's making a living as Cal State Northridge's head women's golf coach. Umeck teaches lessons on the side.
That 1998 CIF title at Mission Lakes Country Club while wearing REV colors might've been just the start.
Umeck, who helped lift UCLA to its 2004 NCAA title, is listed alphabetically in Golf Digest between L.A. Country Club's Jake Toliver and Gavin Witzert, who teaches at Henry Brunton Golf Academy at Strawberry Farms in Irvine.
Golf Digest's New Young Teachers List is a big deal. Its debut was 2008. Teachers in their 20s and 30s were recognized nationally for their various instructional methods.
Applications run three to four pages. Various questions. Backgrounds. Had to be nominated by a past recipient.
Sure, there are 178 young pros over every conceivable region across the U.S. It might be frightening to learn that there are more than 100 times that number of pros from Alabama to Wyoming.
As for that $100 bill, part of that Golf Digest list for each of those 178, that could be misleading.
"I don't charge that," she said. "I don't know why they listed that."
Add this honor to that LPGA Award she received in 2020. For teaching and club professionals. Criteria: Value and merit. In other words, Umeck makes it count.
Golf Digest's list might add a positive twist at Umeck's collegiate digs. Northridge is not just a sound and smallish NCAA Division 1 program. She's got sound players who each have their own swing coaches.
"I'm the only one at a tournament the day before," she says. "The (players' private) swing coach isn't here. I don't know why more (college) coaches aren't becoming swing competent."
Umeck, for her part, is someone on site. If a player has swing issues, she says, "I can fix that."
It could be a plus over rival college coaches upon recruiting.
Part of Umeck's credibility comes from qualifying for the 2002 and 2003 U.S. Women's Amateur. By 2008, she qualified for the U.S. Women's Open, won by Inbee Park.
"I missed the cut," said Umeck, noting that it was also Annika Sorenstam's final Open. Not only that, but Umeck was yielded to the tee by none other than onetime world No. 1 Lorena Ochoa.
Gulp.
"I've never hit a ball in front of thousands of people," said Umeck.
Why this is important: Isn't it nice to have a solid swing — courtesy of Umeck's guidance — that one can depend on during such moments?
"I wasn't as fierce of a competitor as I needed to be," said Umeck, who spent five seasons on the LPGA-qualifying Symetra Tour.
Umeck credits plenty of mentors along the way — golf pros C.L. Simmons, Norm Bernard, Tim Miskell, the elder Dave Stockton, LPGA Tour champion Susie Berning, plus Andy Plummer, among others — to help create her own path of teaching the game.
As for that $100 hourly fee Umeck doesn't charge, consider some of the other 178 teachers that range from $50 an hour to $2,000 for three hours of instruction.
It's an odd way to promote business, perhaps.
"The passion to learn is a two-way street," said Umeck. "It's knowing I do have mentors who care … that makes it more special for me."