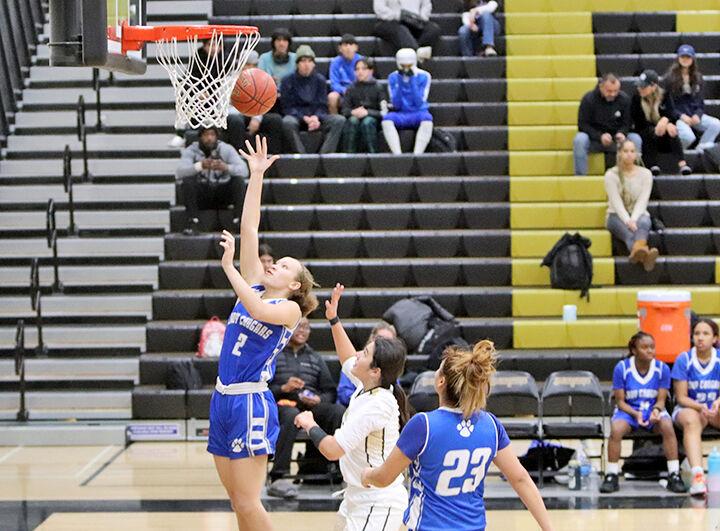 The Beaumont High girls' basketball team has won the last two Citrus Belt League titles, and a third consecutive championship may be in the offing.
The Cougars indicated that on Tuesday, Jan. 3, blowing out Citrus Valley 91-21 in the CBL opener for both teams.
"This just kind of helps us with our psyche," Beaumont coach Peter Carr said. "We want to set the tone and send a message to the rest of the league that we're the defending champs and we're 18-2 (in league) in two years and we have a chance to win back-to-back-to-back league titles."
Beaumont (10-3) led 37-11 at halftime and then outscored them 34-7 in the third quarter. Kiya Waters scored 16 of her game-high 18 points in the quarter.
The Cougars stifled Citrus Valley with their pressure defense and turned miscues into easy lay-ins.
Amirah Jones backed Waters with 15 points, LeMari Templeton scored 14, Grace Lee had 10, Kiara Williams nine, and Janelle Pilao and Katelen Slider had eight points each.
Ashley Deheza led Citrus Valley (3-8 overall, 0-1 league) with five points and Stacie Rojas and Mikayla Martinez had four apiece.
It was a coming-out party for Beaumont's Templeton who did not start last season. She is fast and athletic and shoots well from medium range.
"I've been making less turnovers and moving the ball well," Templeton said. "I've done a lot of work with my trainer. It's a lot of fun to play on this team. I love all my teammates – we share the ball, and we have good chemistry."
The positive for Citrus Valley is it will not likely play a better team than Beaumont in league.
"Beaumont is tough, every time we play them," Citrus Valley coach LaShawn Russell said.
"They're strong defensively. If you let them control the game defensively, they're going to take the upper hand every time."