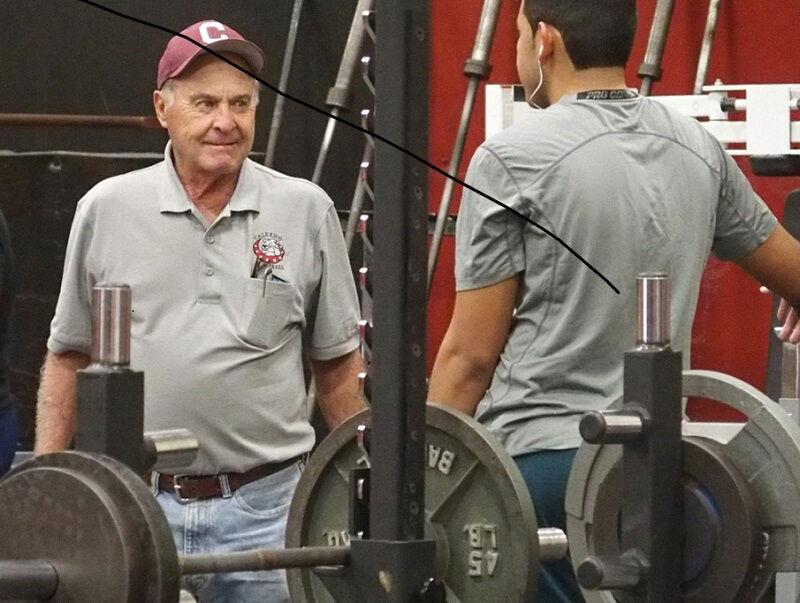 Octogenarian John Tyree was approved as the new coach at the Wednesday, July 28, Banning Unified School District board meeting. He replaces Pete Smolin who resigned a few months ago and is now the coach at Valley View in Moreno Valley.
"He brings experience, obviously," Banning athletic director Keith Chann said. "And he's been able to rebuild programs wherever he's been. He has the cache of a winning coach and will be someone the school and district and community can rally around."
Tyree applied for the job through edjoin.org.
Tyree is in his early 80s and formerly coached at Fontana and Miller high schools, among others. His efforts at Fontana — he was the coach immediately before Dick Bruich — launched the Steeler dynasty in the mid-1970s that led to a mythical national championship under Bruich in 1987.
Tyree most recently coached at Calexico High but resigned after the 2019 season after four years. He was living in San Antonio, Texas, and was seeking a coaching job in Texas or California.
"I'm ready to get it cranked up again," Tyree told the Southern California News Group in May of 2020 when he was 81.  "I've tried to retire before, but my health is good, and I still have energy and I get bored senseless not working. Daytime TV will send anyone back to work."
Tyree won section titles at Imperial High in 1973 and Pasadena Muir in 1989. He has 227 career victories.
His 1975 Fontana team defeated Redlands 18-13, snapping a 20-game losing streak to the Terriers — a feat Tyree called the most memorable of his career. He was carried off the field following the victory.
Tyree led Fontana to a CIF-Southern Section title game in 1976 but lost to Hacienda Heights Los Altos 27-0. He then left the Steeler job after getting into a squabble with the Fontana Unified School District about facilities.
Since Fontana, Tyree has coached some small college and community college teams, along with stints at Ramona, Muir, Miller and Calexico high schools. At Calexico, he turned an 0-10 team in 2015 into a playoff qualifier (6-6) in one year.
The Banning team continued to work out under assistant coach Sam Aguilar following Smolin's departure.
Banning also hired Mark Kline as its boys' and girls' tennis coach. Kline is a teacher at the school.