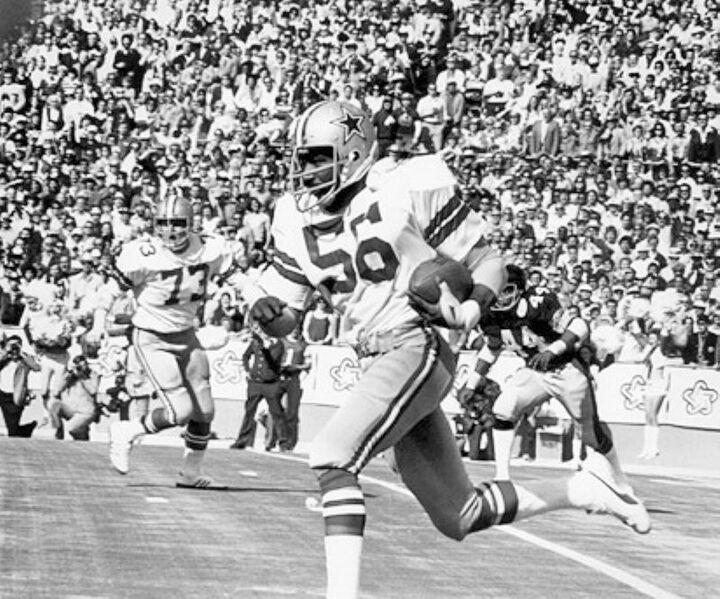 The NFL season nears completion this weekend with the conference championship games.
The conference title games determine who will meet on Feb. 12 in Super Bowl LVII at in Glendale, Arizona.
Back when I worked in a newsroom (as opposed to remotely), we made sure to know the time of the Super Bowl. This year it starts at 1:30 p.m. Readers planning Super Bowl parties demand to know.
Ah, Super Bowl parties. Back in 1980 my older brother held a large party at a fireman's hall up in San Bruno. The Pittsburgh Steelers played the Dallas Cowboys that year and almost everyone at the party rooted for the Steelers.
The hosts supplied several portable TV sets, which 40 years ago each weighed about the same as a ship's anchor. We watched intently while noshing on deli sandwiches and sipping suds.
Dallas linebacker Thomas "Hollywood" Henderson rankled the Steelers before the game, saying that Steeler quarterback Terry Bradshaw was "so dumb that he "couldn't spell 'cat' if you spotted him the 'c' and the 't.'
But Bradshaw got the last laugh when he led the Steelers to a 35-31 victory. As for our party, it was spirited, and someone even took a swing at me at one point. Fortunately, he didn't connect.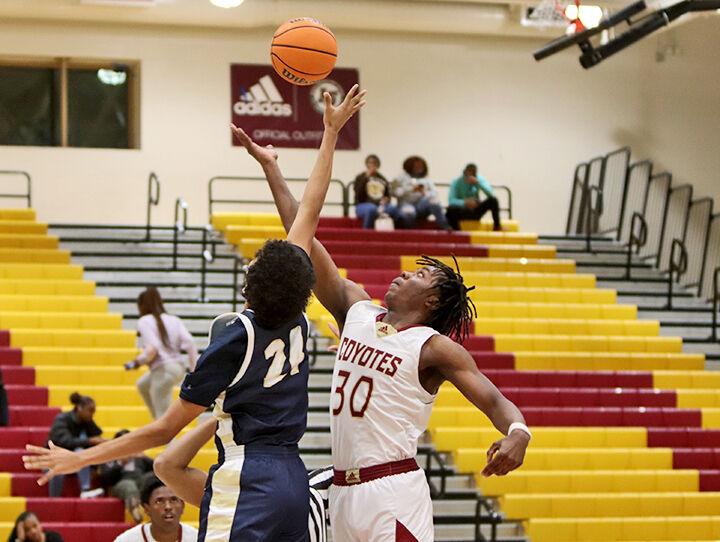 Hernandez returns
Things are finally looking up for the Yucaipa High boys' basketball team.
Star senior forward Nathen Hernandez has returned from his wrist injury.
Hernandez went to the rim hard against Eisenhower of Rialto in the San Bernardino Kiwanis tournament in late December. He was fouled and fell to the floor, bracing himself with his left hand. Two fractured bones were the result.
Yucaipa looked like a contender for the Citrus Belt League title until then. But the Thunderbirds struggled mightily without Hernandez. Through the end of last weekend's play, the T-Birds were 10-14 overall and 0-6 in the CBL.
But now Hernandez is back, and he scored 16 points and grabbed 10 rebounds in limited minutes on Saturday in a 59-52 loss to Moreno Valley in a one-day showcase event at North High in Riverside.
Thirty-one turnovers and a 7-of-18 performance from the free throw line spelled doom for the T-Birds. The fact that guard Adam Cano missed the game with a groin injury did not help.
Yucaipa needs to finish third in the CBL to make the section playoffs.
"We're not mathematically eliminated but we would need to win our final four to make the playoffs," T-Bird coach James Simpson said. "We'll have to play well."
The T-Birds were scheduled to play Redlands and Cajon this week (too late for publication) and Cajon and co-first place Beaumont next week.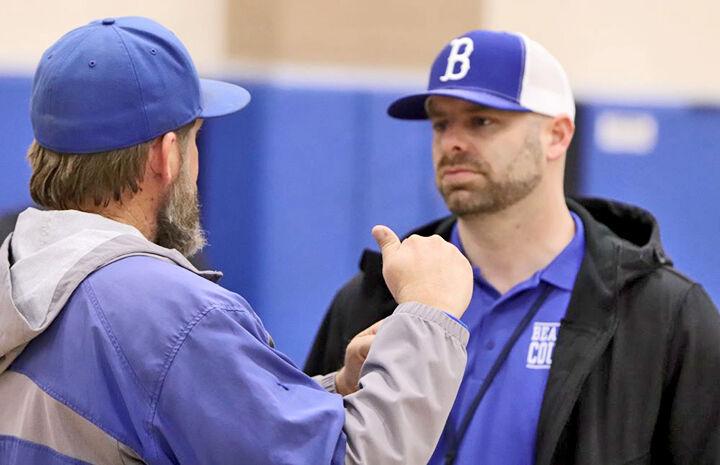 New face
Jacob Van Hofwegen is succeeding Martin DuSold as the Beaumont High athletic director and Van Hofwegen has already arrived.
Outgoing athletic director Martin DuSold — he's taking a job with the local Fellowship of Christian Athletes — is still at Beaumont until Feb. 14 to help.
The Beaumont job is a plum one with the school boasting a large enrollment and many winning teams.
"It's been a lot of fun," Van Hofwegen said. "It's been really cool getting up to speed and getting to know the coaches, the kids and the staff."
Van Hofwegen was previously the athletic director at Colton High. He arrived at Beaumont in December.
"This is my third school doing this job at and it's a lot of the same (situations) such as dealing with our pool and helping to support our coaches," he said. "And the kids are coming to us with some of the same issues we've seen at other schools."
Beaumont had some issues with its swimming pool at the start of the year, but they're resolved now. There will be other glitches ahead, but Van Hofwegen is ready for them. The Cougars are still in good hands.
John Murphy may be reached at jmurphy@redlandscommunitynews.com. Twitter: @PrepDawg2.