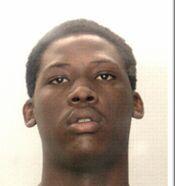 An 18-year-old Redlands man suspected in several armed robberies over the course of one week was arrested Wednesday.
Jacob Nicholas Taylor was arrested without incident at an apartment on Barton Road in Redlands.
On Wednesday afternoon, Sept. 16, an AMPM at 2098 W. Redlands Blvd. was robbed at knifepoint. The next day, a Subway at 1971 W. Redlands Blvd. was robbed at knifepoint by the same suspect. At about 1 a.m., Wednesday, Sept. 23, the same suspect robbed a Shell gas station at 1600 Industrial Park Ave.
Later in the day, on Sept. 23, a clerk at a Good Nite Inn at 1675 Industrial Park Ave. found evidence from the gas station robbery in an abandoned room and called police.
Detectives were able to identify Taylor as the suspect and set up surveillance on the apartment near the corner of Barton Road and New Jersey Street where he was later arrested. Detectives served a search warrant on the apartment where they recovered additional evidence linking Taylor to the robberies.
Taylor was arrested on three counts of armed robbery. He is being held at West Valley Detention Center in Rancho Cucamonga in lieu of $100,000 bail for each count.