California 40th Assembly incumbent James Ramos is ready to build on his productive first term.
During his first two years in office, the Democrat from Highland drafted multiple bills that were signed into law by Gov. Gavin Newsom.
AB 2112 created an office of suicide prevention for the first time. AB 1767 allows for policy on pupil suicide prevention that specifically addresses the needs of high-risk groups in grades K-12. Previously, suicide prevention policies only served grades 7 to 12.
"We want to make sure mental health is not forgotten," said Ramos. "When I first ran in 2018, youth suicides were taking place in my district due to social bullying. I wanted to do more. That is why I ran because laws are created in Sacramento."
Some of Ramos' other bills include AB 3099, which partners tribal government and the Department of Justice to look into unsolved cases of Native American women. AB 433 gives notice to victims when a probationer is released early and allows the victim to request a continuance of the hearing if they advise the prosecuting attorney that there is an outstanding restitution order or restitution fine.
"It is a voice for victims that they never had before," said Ramos.
Ramos reached across party lines to draft AB 1183 with Jay Obernolte, a Republican and former Big Bear Valley councilman. The bill sets accountability for vessel operators by ensuring that those who engage in reckless and dangerous behavior are held accountable if an accident occurs.
"Boating accidents in Big Bear are not uncommon," said Ramos. "Now, by defining who the operator of the boat is, adults can be held liable should an underage person be driving the boat and cause an accident."
Ramos said that working with members of the community is why he is successful.
"These bills affect everyone in the community," he said. "Democrats and Republicans need to come together. I learned from my time serving on the San Bernardino County Board of Supervisors that we can disagree on issues, but there is a lot we can agree on as well."
Ramos is working with Chad Mayes, a former Republican who is now an independent from Rancho Mirage, on AB 1035 that would exempt a small business with 25 or fewer employees from liability for injury or illness due to COVID-19 on a claim that a person contracted the virus while at the business. The bill would require the small business to have implemented and abided by all applicable state and local health laws, regulations and protocols.
"It is one thing to say open up," said Ramos. "But who is going to help the small business owners if there are possible lawsuits?"
On Proposition 15, Ramos said he does not support any hindrance to business during a pandemic.
"Right now, we need to take a breather from hindering businesses," he said. "The split roll tax would also affect small business owners who have worked so hard to be in their position. The tax will raise leases and costs."
Ramos said his top priorities if elected, are mental health and homelessness.
"I am working with Gov. Newsom to identify state surplus land for the homeless," said Ramos.
"It is easier to look at subpopulations when dealing with homelessness because the issue is so large. For example, homeless veterans and women with babies. The money to help is there, but how to direct it is what needs to be figured out."
Ramos said he is also working on legislation that would allow judges to extend holds for people who present a danger to themselves.
He is also a big proponent of crisis stabilization units like Merrill Crisis Stabilization Unit in Fontana.
"With crisis stabilization units, people who are experiencing mental health issues would not have to go directly to jail if arrested," he said. "The units would offer longer services of over 90 days."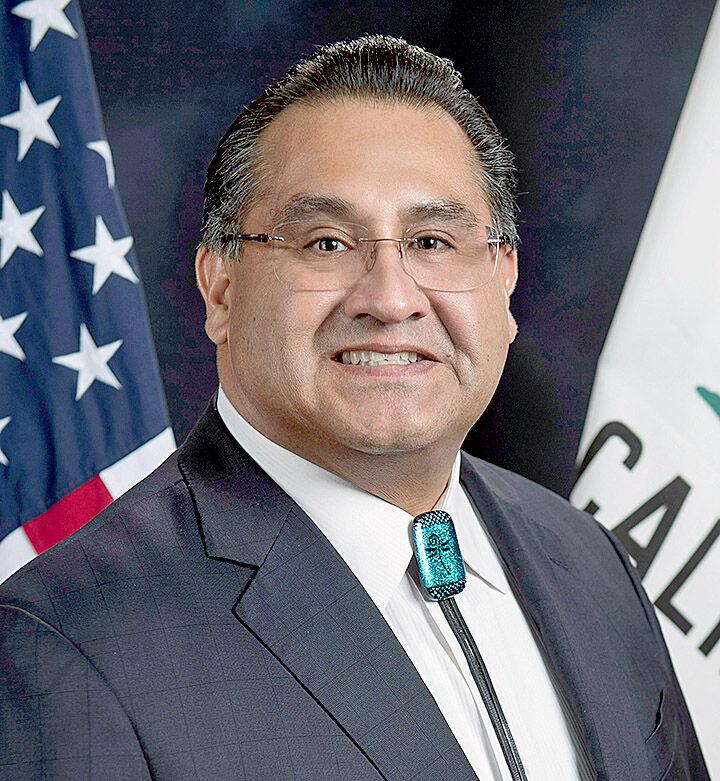 James Ramos
Age: 53
Education: Bachelor's degree in accounting from California State University, San Bernardino, and a master's of business administration from the University of Redlands.
Occupation: Former Third District supervisor for San Bernardino County, a former chairman of the San Manuel Band of Mission Indians and served as a San Bernardino Community College trustee and on the state Board of Education.
Family: Married with four children and three grandchildren.