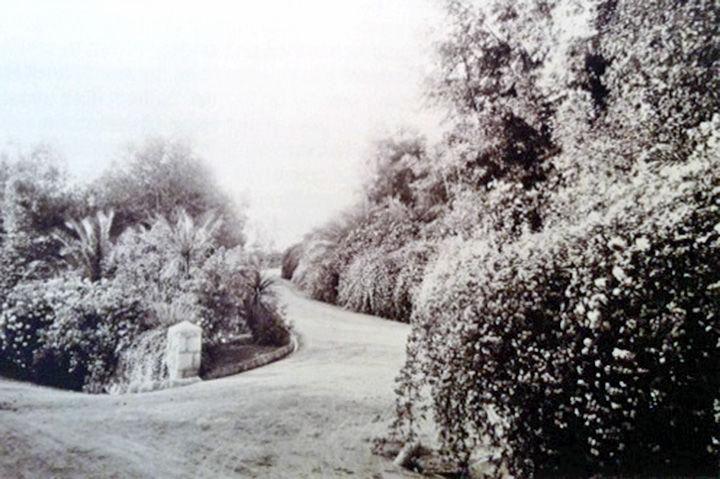 The Feb. 28 Redlands Community News article provided some interesting background information on Prospect Park. There is more to the story, but too much history might upset the neighbors, so let's stay current.  
Prospect Park is, and actually has been for a long time, on a slow slide downhill.
The remaining tall trees help to maintain some of its charm, but if you look at its current condition and think about it, things aren't right. The stumps are a clue.
There are exposed irrigation lines, new and old, prominently displayed throughout. If you like the look of PVC, this is for you. Some of the pipes even work, sort of.
The compacted dirt roads are eroding, in some cases because misdirected sprinklers have watered them instead of the surviving shrubs. Duh. The stone curbs and gutters are in sad shape, protruding to show where the road surface once was. This is curious. Dirt roads, are we out of that?
The century-old stone walls, which would cost a fortune to build today, need attention. A section near the driveway to Kimberly Crest is ready to crumble.
In spots, sand bags are deployed, apparently a permanent temporary solution for handling rainwater runoff. The storm drain downstream on Highland Avenue hasn't worked for a long time anyway.
The Friends of Prospect Park and associated volunteers have contributed to the maintenance of portions of the park for years. That's really admirable.
Let's not get confused, though. It is the city of Redlands that owns Prospect Park. It was effectively given to the city by its citizens, and the city doesn't give the park the attention that it deserves. The groves could be another whole discussion.
On Feb. 18, the Redlands City Council, with Toni Momberger as the lone dissenting voice, voted to pull over a quarter of a million bucks out of Parks and Open Spaces Development impact fee accounts.
It will buy a few acres of orange groves next to the airport from a developer, Diversified Pacific.  
That money could have done a lot of good for Prospect Park.