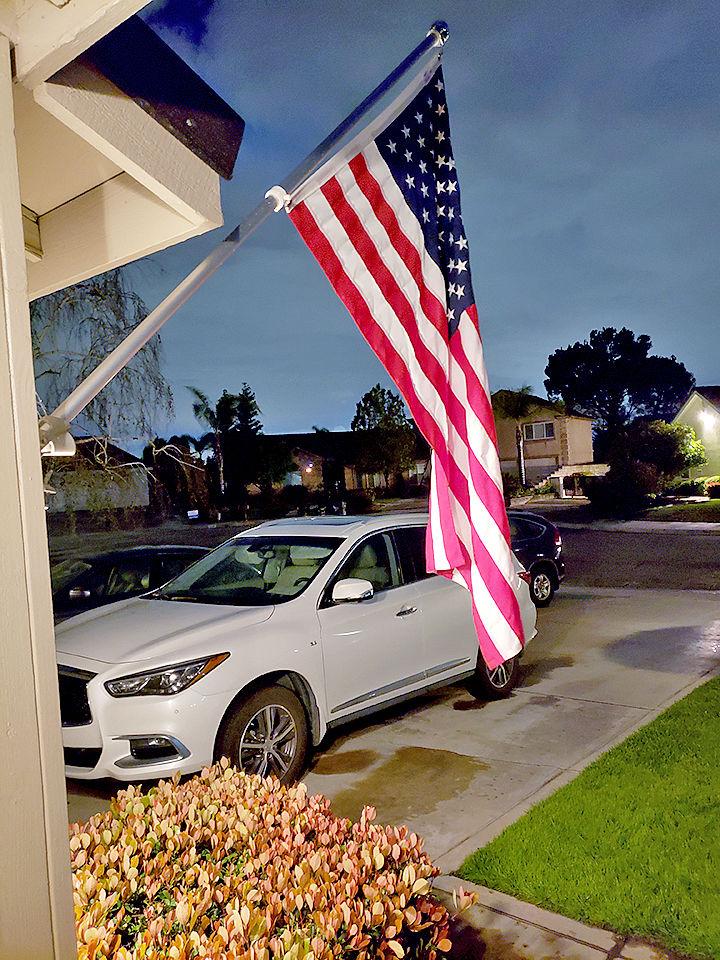 "We can all be victims of this isolation but I think we can all be creative in ways to take care of the needs of others (Service Above Self) and lift each others spirits. We need each other.
"This could spread throughout our city and beyond. When we necessarily venture out and see all the flags being displayed, think of how we would feel. We are bombarded by lots of disheartening news. Let's lift the spirits of all our neighbors together. God Bless America. "This statement is quoted from Dr. Chris Martin, Redlands Sunrise Rotary and Redlands Man of the Year.
Martin, along with Redlands Sunrise Rotary, Redlands Service Club Council and many other local groups are setting the example to show solidarity with all Americans in the fight against the COVID-19 virus pandemic. "We are isolated but we are all in this together as we display our American flags until this battle is over." Proper flying of the American flag includes being lighted during darkness and the flag being in good condition.
Cheryl Evans, Redlands