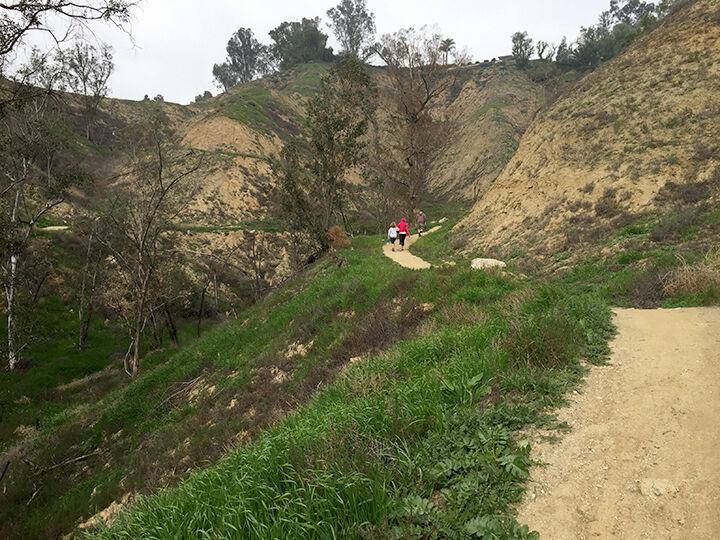 A shout-out to the work of Sherli Leonard, Kathy Behrens and Jonathan Baty of the Redlands Conservancy Trails program, especially on the idea and the setting up of the new Fresh Air Challenge fund-raising program to explore the park trails via walking, biking or horseback.
Monte and I many years ago accomplished our goal of walking the (then) 267 miles of roads in Redlands, marking them off an hour or two every weekend.
Last January after the slick, colorful maps of the conservancy trails were printed and available at our Redlands Visitors Center on Fifth Street, we were enticed to do some special walking again. This time our goal has been just one or two miles at a time in the big parks, because there are so many trail loops to investigate.
On Jan 2, we accomplished the Jacinto Trail in Herngt "Aki" Preserve by parking and entering off South Lane. During this hike, we came across Jonathan Baty, the conservancy's longtime chairman of trail repair, riding his bike up a steep hill pulling his additional tool kit "wagon" behind, loaded with shovels and hoes. Seeing him in action made me realize the work he has been doing these years to keep these hillside trails safe for the rest of us.
We look forward to Kathy Behrens' occasional 30-second teasers on her conservancy emails where she photographs on her phone the sunrise she has seen or a bush she wants everyone to look for and appreciate.
We've enjoyed the quietness when discovering these trail areas of Redlands, and we have two more loops to explore to finish our goal of hiking them all. Monte's favorite hike was the West Ridge Loop in Herngt "Aki" because the views of the creek as you wander in and out of four canyons are beautiful, especially when a long train glides past in San Timoteo Canyon.
My favorite memory was the end of March at a lookout in the Creekside Trails, watching the endless migration of Painted Lady butterflies fluttering persistently from the Crafton Hills in a stream to the west. Nature puts on amazing shows.
Nelda M. Stuck, Redlands