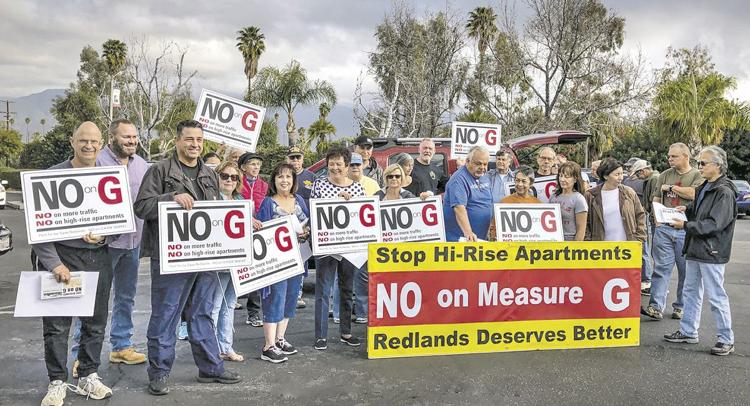 During the Measure G campaign Mayor Paul Foster urged everyone to vote yes on Measure G. He promised two things:
1. To honor the voters' decision if G failed.
2. He would not attempt another initiative on the matter.
Measure G was presented mainly as a referendum on the downtown — about "fixing" the mall by developing the site with "mixed-use," i.e. apartments and restaurants. I understood I was voting on whether I wanted four- and five-story residential buildings in the heart of our city, and also approving the idea that our downtown would become a place mostly for walking or biking.
I wasn't alone. Redlands voters overwhelmingly rejected the measure.
Then, almost immediately after the election, I read in the paper that the City Council is spending $400,000 on an environmental study for the "transit villages" plan. Did anything change? It seems like my vote meant nothing. It seems like the mayor's promises were campaign rhetoric he never intended to honor in the first place.
It seems like the rest of the council is going along with him. Does that mean that our entire council doesn't accept the vote of the people of Redlands? Someone, especially Mayor Foster, owes us an explanation. The people of Redlands deserve to know what is going on.