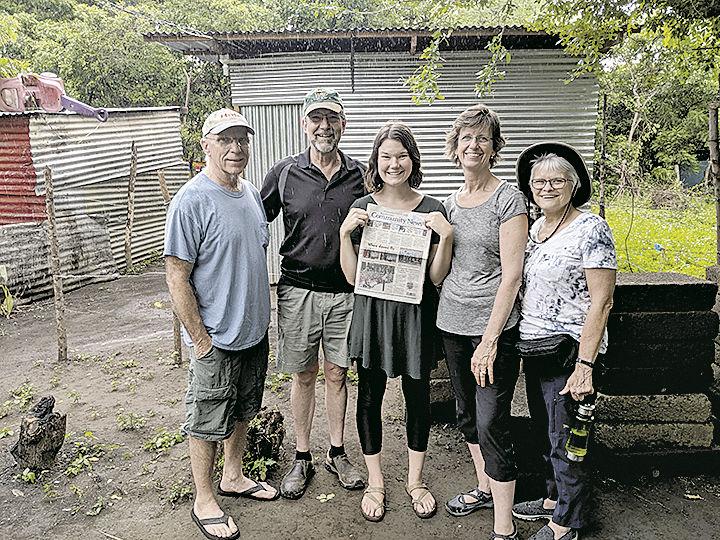 In the 17 weeks of the young life of the Redlands Community News, we've been impressed by the generous and caring people of this grand old city. Story after story has revealed citizens with a heart.
For instance, the Mills family that used vacation time to help impoverished Nicaraguans living next to a dump. We could imagine the conversation: "Honey, did you know where I want to go this summer?" However, there was some history here. John Mills' daughter, Madelyn, had been helping in Nueva Vida (New Life) for two years.
A greater investment in Central American nations that generate the majority of asylum seekers could be the answer to the Western Hemisphere's immigration woes.
Then there's Paul Burton, an orthopedic surgeon affiliated with Redlands Community Hospital, who launched a six-day trip on Memorial Day to mend residents of Haiti, which is still recovering from a 7.0 earthquake in 2010. Dr. Burton and his team performed 14 surgeries, including hip replacements and ankle surgeries.
Closer to home, the Redlands Community Hospital Foundation provided a new wheelchair and an orthopedic mattress to improve the life of Paul Flores, a Beaumont resident who was paralyzed in a 1996 car crash. Replacing the old equipment could save his life, according to a press release.
Kyra Stewart, executive director of Family Service Association, has contributed several articles on the campaign to ease the burden of homelessness. Some of us, weary of seeing disgusting encampments on the streets, view the problem as hopeless. However, Stewart reported in April about H.O.P.E., the San Bernardino County Sheriff's Department's Homeless Outreach and Proactive Enforcement program, which connects the homeless with resources to help them.
Stewart also has contributed columns about showers for the homeless and other programs, such as Youth Hope, Steps 4 Life and the Homeless Emergency Aid Program.
Finally, we salute the Redlands Community Hospital board of directors for naming the Woman's Imaging Center after Nancy Varner, who succumbed to a long battle against ovarian cancer.
It appears that she didn't spend much time feeling sorry herself. Instead, she helped found the Believe Walk, which has raised more than $5 million since it began in 2008.
 We salute all the volunteers who see needs in the community and all around the world and step up to make a difference.