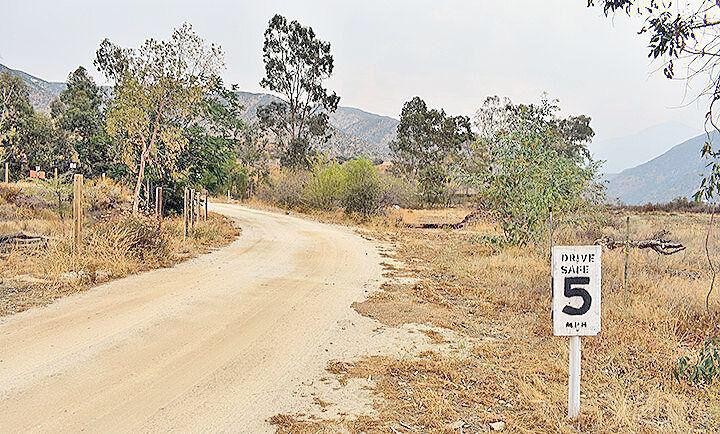 The San Bernardino Valley Municipal Water District is moving forward with plans to develop 1,658 acres of land it purchased last year in East Highland. It bought the property for $31.85 million from Orange County, which used it during construction of the Seven Oak Dam to reduce flooding in the Santa Ana River.
Previously, the city of Highland had plans to construct the Harmony housing project on the land. More than 3,000 homes would have been an economic boon for the city of 58,000. Much of the retail property along Base Line was annexed by the city of San Bernardino before Highland was incorporated 25 years ago. However, lawsuits blocked the housing project, and Highland had to back out. No homes are planned for the property at this time, according to a district spokeswoman.
The end of the Highland project opened the door for the water district, which has plans to build a new headquarters and move out of downtown San Bernardino. It also foresees a major visitors center. It is known as Sunrise Ranch and also is known as Tres Lagos (Three Lakes).
"The land is located at the base of the San Bernardino mountains, bordering the National Forest and Mill Creek in the city of Highland," says a water district report. "Valley District identified the land purchase as financially and operationally advantageous based on the location of the land respective to future water infrastructure needs and a large amount of endangered species habitat present on the site."
As the city was debating what to do with the property, Tim Krantz, a University of Redlands professor and a director on the Crafton Hills Conservancy, proposed using some of the property to mitigate development of sensitive areas. The plan would protect undeveloped land in ratio of at least two-to-one. Although we could see the need for more housing and provide more choices for residents, protecting pristine land also has merit. The district's master plan will take at least a year to develop.
"The plan will serve as a guideline for the possible future physical development of the property in the long term," said the report. "The plan will assist the district in better understanding potential uses for the project previously identified and the necessary infrastructure needed to meet those needs."
The scope of services for the master plan includes assessing the potential uses for five different components:
• Water supply infrastructure.
• Habitat mitigation.
• Recreation.
• Headquarters.
• And the education center.
However, the plan has a provision for allowing the consultant to propose an alternate schedule if needed. It also incorporates four workshops that will be held with interested members of the community to engage and solicit input from the general public
The Redlands Community News plans to follow the development closely.