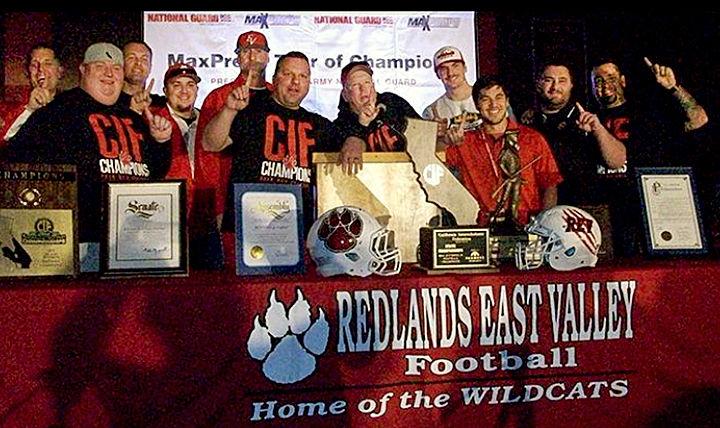 Redlands East Valley High School needs safe soccer fields and, ultimately, its own stadium.
Redlands Community News Sports Editor Obrey Brown says he is amazed that it has taken this long — 23 years since the Mentone campus was built — for this to become a major issue. We agree.
Of course, Redlands High School went for nearly 70 years without a stadium. It seemed to make sense because Ted Runner Stadium is right up the street at the University of Redlands. The Terriers finally got a new stadium in 2008 after Larry Dodge put up the seed money.
Citrus Valley High School opened in 2009, with a stadium.
As Brown points out, it's not like the Wildcats' program is an ugly stepchild.  Its football team had 15 straight playoff seasons, including a state title in 2014.
"If I'm a parent with athletic kids at REV — football, track and soccer in particular — I want the same accommodations that Redlands and Citrus Valley have available," Brown writes.
It's hard to have a home-field advantage when you don't have a home field.
Laura Shay, REV soccer booster club president, spoke to the Redlands Unified School District board of trustees on Jan. 14 about the school's dangerous field conditions.
"Last year, we had multiple canceled practices and games," she said. "Our team only plays 12 games and we had to cancel six of them due to unsafe conditions."
Superintendent Mauricio Arellano announced at the meeting that the city and the American Youth Soccer Organization have agreed to let REV soccer teams use the Redlands Sports Complex for the season.
That's a good temporary fix.
Stadiums don't come cheap. Trustee Jim O'Neill said a study a few years ago put the cost of a REV stadium at $16 million. Arellano said turf and lights alone would cost $4 million.
Trustee Alex Vara suggested the possibility of using $9 million that has been saved for a new school for a stadium at REV. However, much of that money is needed for new schools and to prevent overcrowding.
Perhaps matching funds could be found. Maybe a benefactor, such as the ever-generous San Manuel Band of Mission Indians, could help.
Nevertheless, it's good that the discussion is underway. The Wildcats deserve turf, at the least, and a stadium in the not-too-distant future.
Full disclosure: Two of the editor's children attended REV.