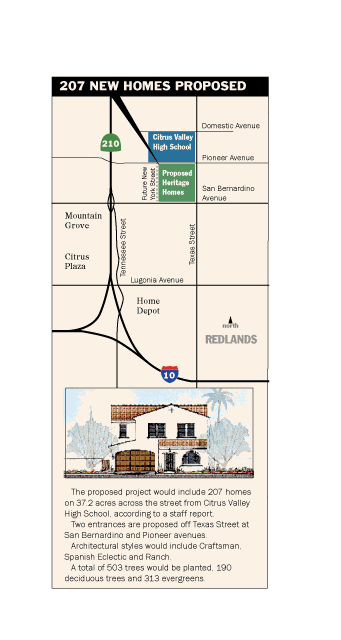 Redlands City Council should reject the Planning Commission's approval of a proposed 207-unit residential development across from Citrus Valley High School between Pioneer Avenue and San Bernardino Avenue.
The problem with the project is that it would require the city to approve rezoning of the property from commercial uses to residential. It could also lead to other requests to allow residential development in this large business area.
The city has long viewed this area just east of the 210 Foothill Freeway as best-used for commercial development. It lies north of Home Depot and the site where Walmart once proposed to build a superstore. We believe other stores will follow.
It also contains the only State Route 210 interchange in the city. Busy San Bernardino Avenue on the west side of the freeway has been successfully developed as a business area, and the east side will be also.
Considering how few large sites with freeway access and suitable for commercial uses exist within the city, the commission's recommendation to the City Council was not wise. This was recognized by Steven Frasher, vice chair of the commission, who voted against the measure, but not by the other five commissioners.
The proposal now goes to the City Council, where we recommend the council say no.