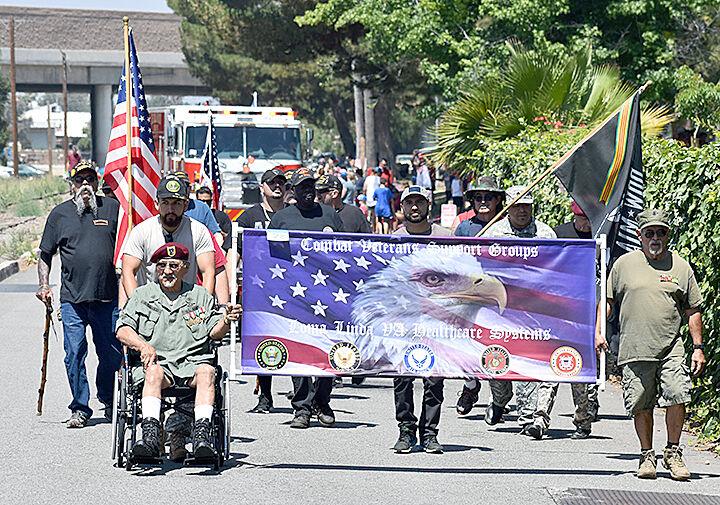 Everybody loves fireworks, some of us too much.
Illegal fireworks are a huge problem in Redlands and throughout the country. More than 16,000 fires and almost 9,000 emergency room visits are associated with fireworks nationally each year, at a cost of more than $100 million. Between $15 million and $20 million in property loss occurs every year due to illegal fireworks.
In Redlands, even the so-called "safe and sane" fireworks are prohibited. Violations can bring $1,000 fines.
Last year Redlands and nearby cities experienced a huge increase in illegal fireworks including aerial displays. Many officials at least partially blamed the dangerous outbreak on the absence of city fireworks celebrating Independence Day.
The problem is that folks can buy those fireworks nearby. Others go to Nevada or Mexico to get even more dangerous explosives. We say, leave fireworks to the professionals.
After 54 years of one of the best Fourth of July celebrations around — the parade in the morning, games and events in Sylvan Park in the afternoon, skydivers dropping into Ted Runner Stadium and magnificent military planes flying overhead, all capped by the spectacular fireworks display — it was heartbreaking to see the show canceled last year.
This year, Tim and Meike Murone, members of the Fourth of July Committee, proposed a more modest aerial display with no crowds. Because of escalating costs at the University of Redlands, the committee worked with the Redlands Unified School District to allow the use of the Moore Middle School fields and asked the city for help. After all, it made no money last year and it won't make any this year.
Councilman Paul Foster proposed spending $30,000 to make this happen. He pointed out that there would be no fee waivers. The committee will have to raise $25,000 to cover the costs of police and fire protection, and traffic control.
Bill McCalmon, who organized the fireworks show with his wife Diane from 1974 to 2018 until the Murones took over, wrote a letter supporting the Moore display. "It has been a magical experience for so many people, a highlight of any year!" he wrote.
We were disappointed to see Councilwomen Denise Davis and Jenna Lowery vote against the expenditure. Davis said she was concerned that the money would come out of the budget for park maintenance. We agree with City Attorney Don McHugh, who said these events attract tourists, boost the city's economy and generate goodwill throughout Redlands.
The Redlands Community News generally applauds fiscal prudence on the part of our elected officials. However, this is a modest and worthwhile investment. It's a way to lift patriotic spirits of the citizens of Redlands and beyond.
It will be our 245th Independence Day! It's time to celebrate the foundation of this wonderful country of ours again.