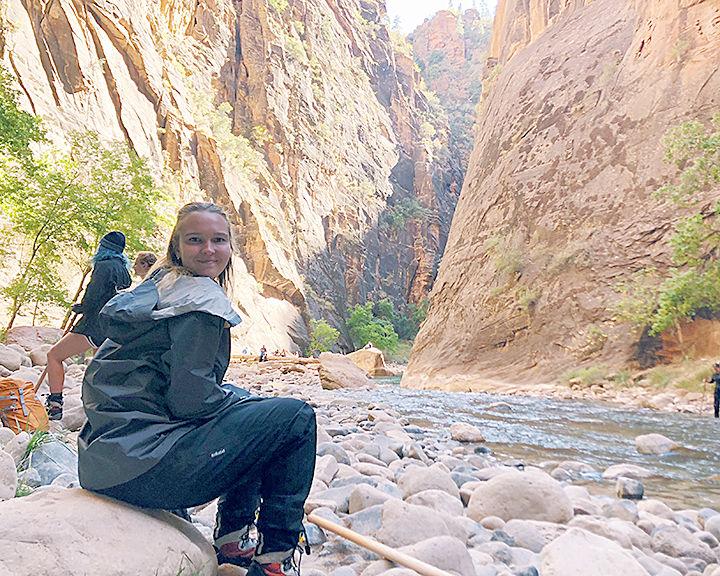 In celebration of the 50th anniversary of Earth Day in April 2020, Esri and the University of Redlands are partnering to give each elementary school student in Redlands a tree.
"We were looking for a way to encourage environmental action through community involvement," said Shelli Stockton, University of Redlands Director of Alumni and Community Relations. "The U of R is working to help raise awareness about climate change through environmental education and outreach events. Working with Esri, we put together the plans for this exciting civic ecology project."
Trees provide a wide array of environmental benefits. They help keep the air fresh by not only filtering out carbon dioxide but also producing oxygen for humans to breath. In Los Angeles alone, trees remove approximately 2,000 tons of air pollutants annually (US Forest Service 2011). Trees also provide essential habitat for animals, birds, and insects, as well as help maintain soil structure and protect against erosion.
They are also a great way to help improve communities by reducing crime, saving energy and water, and increasing property values.
The fundamental purposes of the project are to help combat climate change, increase the tree canopy in the city of Redlands, and incorporate more natural elements into our urban landscape.
Additionally, the project aims to provide students the opportunity to get a little dirt on their hands and learn about the benefits of planting trees.
The plan is to offer several species of trees for school children to plant at their home or at a neighbor or relative's house. For those students who do not have a good place to plant a tree, alternative locations will be provided to allow all students the ability to take part in the conservation activity. Any trees remaining following the student distribution will be offered to other Redlands community members so that no tree goes unplanted.
To commemorate the outcome of the project, participants will record online where each tree was planted and learn more about how the tree will help the environment over its lifetime. A final map of the distribution of all the trees will be created to show the community where the trees were planted.
Localized conservation efforts are a great way to tackle environmental issues on a local scale and allow people to create positive change. The goal of the project is to educate youth on the importance of conservation and instill a sense of responsibility and pride for the natural world around them.