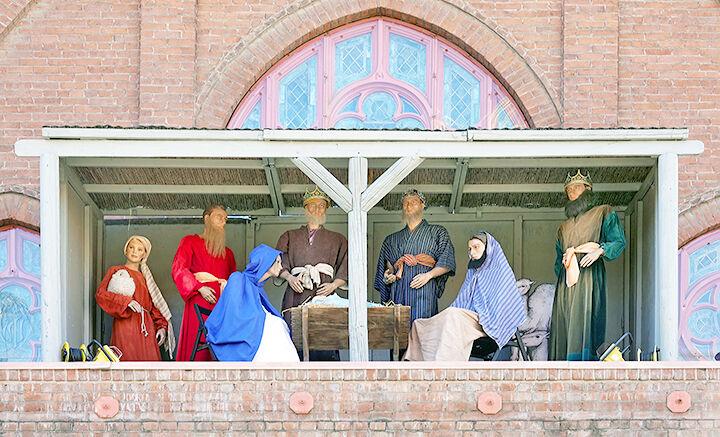 In the Dec. 4 edition of the Redlands Community News, I saw a startling photograph. Mary, Joseph and the Wise Men were reclining on their backs on the steps of a downtown church. It made me laugh out loud. That trip on donkey-back to Bethlehem must have been grueling. I could just imagine Mary saying to Joseph, "Please, dear, let me get off this donkey and rest for a bit. My back is killing me."
'But the picture also brought back memories of my childhood. I attended ballet classes with Nancy Jackson every Friday afternoon at the YWCA catty-corner from the church where the Holy Family lay resting this week. At the time, I didn't know that Redlanders called it "the Lord's corner" because of the three churches located at that intersection.
'Every Friday, my best friend, Nina, and I would practice our plies and jetés from four o'clock to five. When Miss Jackson dismissed us, we would sit outside on the steps, waiting for one of our mothers to pick us up. For 11 months out of the year, we never even noticed the First Congregational Church across the way. It was just there.
'But on that first dark Friday evening of December, when we walked down the steps of the Y, I would be wonder-struck. There on a balcony, high above the street would be an amazing manger scene. It was magical! It had appeared out of nowhere, with floodlights illuminating the life-size figures of the Wise men visiting the stable where Mary and Joseph watched over the baby Jesus. There were even sheep and cows on the balcony, too!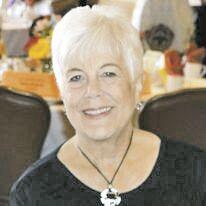 'All through the holiday season I would admire that wonderful Nativity every time we drove by the church, until . . . one day, it was gone.
I was never aware of exactly when that happened, though. I didn't think about it again until a year later, when on another cold and dark December evening, I'd walk down the steps and once again marvel at the miracle across the street.
'I have to say, seeing the photo of the reclining figures on the church steps took some of the magic out of it for me. It's a bit like discovering there's no Santa Claus, for even today, I still expect to experience the magic of seeing the manger scene for the first time. Hopefully, there are children in our community who will be struck by that same awe and wonder I felt when I was young.