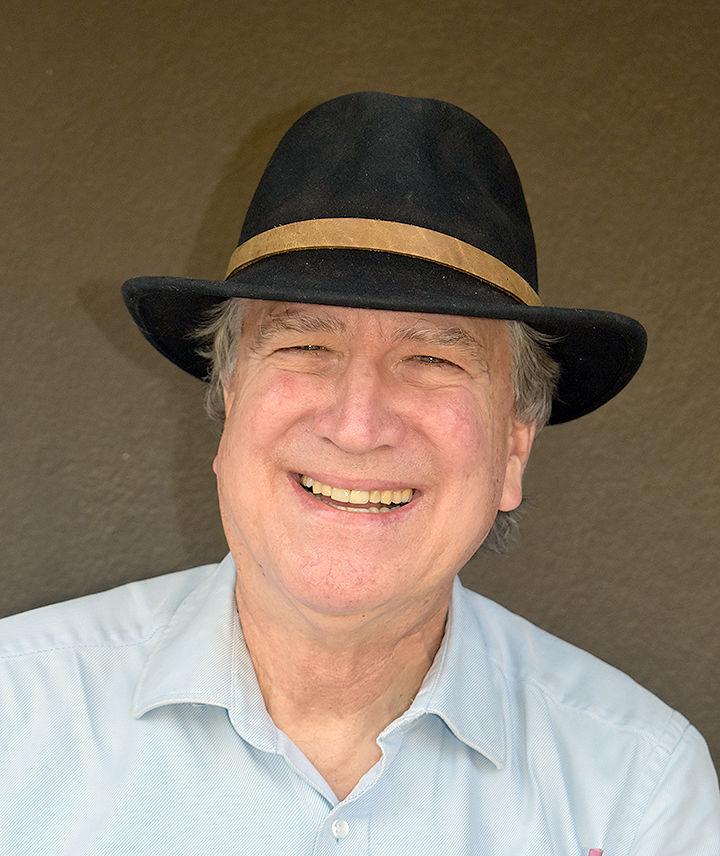 Measure G, to be voted on in the March 3 election, is shaping up as one of the most contentious issues in city history.
The measure, which will allow for the development of multi-use, multi-family, mid-density — and, for some, and most contentious of all: multi-story housing, inspiring the derogatory term "stack and pack" — in three areas near the new train coming into town, will either irrevocably change our town's character, or boldly move us forward into the 21st century, depending on your point of view.  
I first began to ponder questions about urban planning when my family moved to Corona in 1964 just as it began mushrooming from some 14,000 toward its present-day population approaching 200,000.
In a city once called the Lemon Capitol of the World, groves were burned and bulldozed to make way for "progress." I also saw the historic downtown's buildings bulldozed for Lyndon Johnson's "urban renewal" in the late Sixties.  
Although this transformation of urgently needed agricultural lands into strip malls has been breathtaking in its shortsightedness, obviously part of this dynamic can be attributable to this ironic factor: While California's climate was ideal for growing crops, it was also that same climate which attracted all those millions of people to California — particularly Southern California — and they had to go somewhere.
So, what does all this have to do with Measure G?
Well, that somewhere is just what we need to ask ourselves as we move forward into the 21st century. Where should the future of that "somewhere" head?
Although, unlike Corona, much of our historic district is still intact, we, too, face other choices.
Perhaps one longtime characteristic of the human mindset is the idea that current conditions will last forever.
Many people in ancient Rome no doubt thought the world would always consist of chariots and slaves, while the citizens of medieval Europe may never have dreamt of a world without serfs and stinking cesspools.
Many people today cannot imagine a world without cars everywhere; diesel trucks delivering products while belching smoke containing more than 40 cancer-causing compounds and grids of suburban sprawl ever-expanding into what is called the urban/rural interface where homes are increasingly consumed in wildfires and dozens of people are burned alive.
Sadly, too many people today refuse to believe that this world, like the ones of ancient Rome and Europe, is not sustainable and will not last forever.
It is high time to, yes, plan (a dirty word for many who hold urban planners in contempt, as if what we have now was not all "planned" too by organizations like General Motors and others who conspired to get us all dependent on cars) and embrace a different future.
What we need now is a total restructuring of how our culture physically operates.
We need a world where people have the option of walking, biking and even running if they want to in safety and thousands are not killed by vehicles every year because we have not planned to have their areas of movement totally separated.
We need a world where products are moved by clean power sources — a world where agriculture is preserved, not covered by strip malls — where wildlife habitats and natural beauty is not compromised by the intrusion of humans and their machines because we have learned to stay within our urban areas.
Remember: Measure G is not an "all-or-nothing-at-all" proposal.
It just provides an option for those who would like to eliminate some of the unhealthy conditions described above and increasingly embrace a sustainable future. "2020 visions" are needed.
A transit village can serve as a needed example of the possibilities ahead.
Phill Courtney has been a high school English teacher. He was twice a candidate for Congress in Riverside County with the Green Party and often runs to places in town. Contact him at: pjcourtney@earthlink.net
Measure G summit
A summit on Measure G will be held from 10:30 a.m. to noon Saturday, Jan. 25, at Gregory Hall at the University of Redlands. Free RSVP at Facebook page "Living in Redlands 2020-2050 Informational Summits."