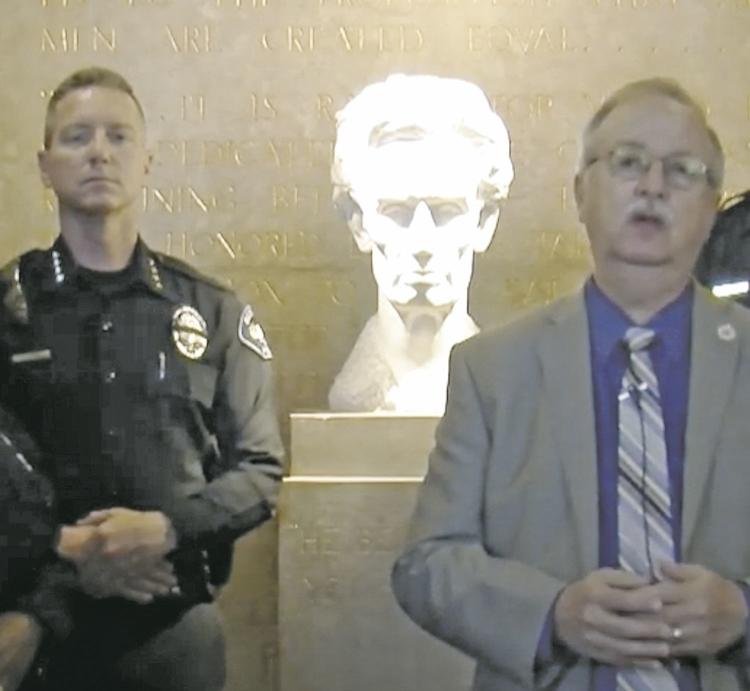 Like many of you, I watched with an overwhelming sense of horror and dismay the shocking video of the killing of George Floyd by a Minneapolis police officer while other officers looked on and did nothing.
And I am at a loss to understand or explain how such cruelty, indifference and inhumanity continues in our nation. I can't and never will know the experience of being an African American or a person of color in today's America. I can only invite others to share, and listen, with as much compassion and empathy available to me, to those who do know as they speak with passion and grief about the very real insults and injuries they have experienced in America and even in Redlands.
I appreciate and support those who have come out in our community in peaceful gatherings over the past few weeks in support of Black Lives Matter and to speak out about the anger, the frustration and the fear they feel.
Speaking out against injustice is the founding principle of our nation and I'm proud to see Redlands residents and others exercising their First Amendment rights in this way. I'm proud of our Police Department for reaching out to groups that are demonstrating, providing them protection and assurances — even standing alongside them — as they exercise their right to free expression.
At the same time, I am grateful to the department as they continue to protect the property and safety of residents and businesses from those who would take advantage of this opportunity to commit violent or destructive acts that have nothing to do with redressing grievances or righting injustice.
I believe the Redlands police are a model of what a police department should be -- peace officers and problem solvers. I am proud that the members of the Redlands Police Department are trained to de-escalate tensions and that the use of force is never a first response.
More than anything, I'm proud that our police officers are partners with the community they serve, who seek out and listen to the opinions and advice of every member of this community. They are as much a reflection of Redlands as the library, the Bowl and the Lincoln Memorial Shrine.
I have no particular words of wisdom or unique solutions to offer to a long history of racism and inequality in our country. But I invite the community to tell me and my colleagues what we can do better to improve respect and equality for all of our residents.
Write to us at citycouncil@cityofredlands.org. President Abraham Lincoln said, "The dogmas of the quiet past are inadequate to the stormy present. The occasion is piled with difficulty, and we must rise to the occasion."
Let us strive to honor the words of Lincoln by rising to the occasion and striving to make our community and our nation a better place for everyone.
Paul Foster is mayor of Redlands.