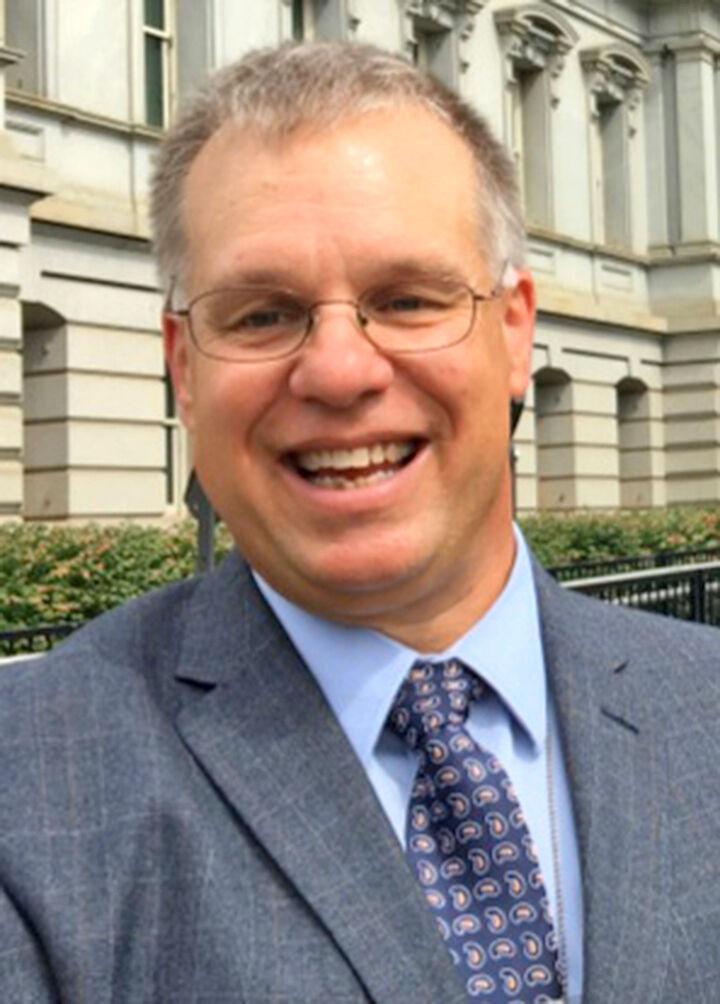 In the strongest possible terms, I am condemning US Rep. Pete Aguilar's proposed legislation insinuating that our great American military is infiltrated with white supremacists, nationalists and domestic terrorists.
I'll wage my 38 years in the American Army and Army Reserve — against Aguilar's zero years of service — that his implied slander of the U.S. military is as offensive as it is vile.
My career includes 50 parachute jumps, rucking with Special Forces, three calls to active duty as well as tours inside Iraq and Afghanistan. I've served with all ranks in all services during my worldwide deployments. I can say unequivocally that very idea the military is rife with white nationalists, supremacists and terrorists is a face-slap on every American who has ever served.
Military members of all services receive repeated fair-treatment training. Every large organization has its exceptions, but taking an iota of its membership and projecting a liberal fantasy onto its entire 2 million-member force is character assassination.
Under the guise and legitimacy of legislation, Aguilar is playing bottom-of-the-deck race cards to belittle the military, a traditionally conservative culture, which, quite literally, fights for American values and ideals.
If Pete's intent were to snuff out all racial supremacy and domestic terrorists, then why limit his legislation to just "whites?"
The inclusion of "nationalist" in Pete's language is just silly. (Obviously, shoehorned into the bill because President Donald Trump described himself as such in 2018.) Nationalism is a synonym for patriot. Winston Churchill famously described himself as a "nationalist" as did Mahatma Gandhi.
The Oxford Dictionary describes a nationalist this way: "A person who strongly identifies with their own nation and vigorously supports its interests, especially to the exclusion or detriment of the interests of other nations."
You can't find a scintilla of race in that definition; but in Aguilar's opportunistic world, you can sniff out a liberal dog whistle.
In effect, Pete is applying the Orwellian "Goldstein" tactic to the U.S. military. In his dystopian novel 1984, George Orwell described how Big Brother would project the face of that non-existent boogeyman before horrified crowds as a means of controlling their thoughts and behavior via fear and intimidation.
In context, and with Aguilar's assistance, the Democrats are attacking the U.S. military in 2021 as they did the police in 2020. Same vilification; different target. The larger point for Democrats, as part of their cancel-culture march through the institutions, is to destroy trust in organizations hindering their maniacal quest for complete control.
Aguilar is just doing his bit as a good cog in the Marxist machinery.
What's surprising is Democrat leadership actually let Aguilar off his leash to propose this legislation. As a chief deputy whip, Aguilar has made surprisingly few public appearances outside of like-minded audiences and friendly media outlets. Normally, somebody with his party position would be more noticeable on a national stage.
This is not Aguilar's first public disdain for the American military. In 2019, the Washington Free Beacon reported and photographed how his congressional office replaced a black and white POW/MIA flag with a pink and blue transgender flag. (Congressional offices are limited to three flags, so Aguilar had the option of displaying both.)
Not the smartest public relations move for a congressman claiming to support veterans.
I hate to say it, but area veterans are stuck with Aguilar. His 31st Congressional District has become reliably Democrat after area Republicans fled California for saner states. Our only hope at ridding him is a repeat of 2012, when Aguilar finished third behind two Republicans (Gary Miller and Bob Dutton) in his majority-Democrat district.
John Berry of Redlands is the California state coordinator for the Tea Party Patriots.