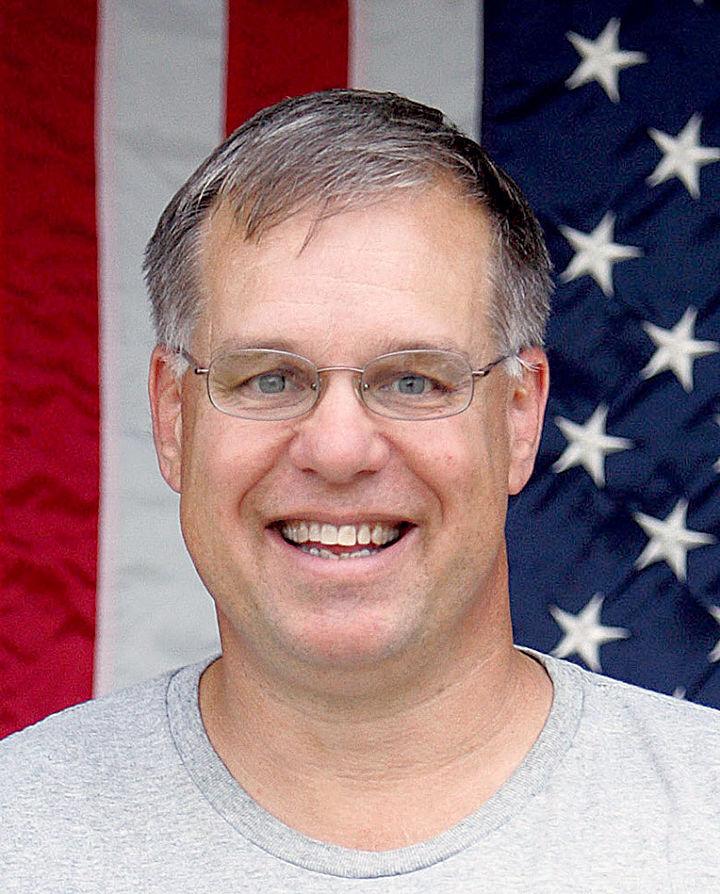 Long-time Redlanders have said bluntly that they've never witnessed a battle like the recent one waged over Measure G.
Save Redlands, No on G was a nonpartisan committee that played a significant role in defeating a measure that would have shoehorned 8,000 new people into 782 acres between Judson and Alabama streets. The measure eliminated all height restrictions within a half-mile of three new train stations.
The Planning Commission approved the concept 5-0. The Redlands City Council voted unanimously to place it on the March 3 ballot. But voters quashed it by two-thirds. Brutal.
A profound appreciation goes out to the countless residents who rose in open rebellion to canvass neighborhoods, put up No on G signs, and contribute money. They're the reason why Measure G was defeated 66 percent to 34 percent.
For example, on Feb. 22, No on G organized a canvassing in which three dozen people gathered near downtown to help us blanket city neighborhoods with educational fliers. Half of these volunteers had never canvassed before – a stunner considering most canvassers are experienced campaigners.
And like any good army, we must ask the hard questions and make difficult comments now so we absorb war's lessons later – when the numbness of battle wears off:
• Mayor Paul Foster blamed "the Tea Party" for opposition to Measure G. As a cabinet member of the Redlands Tea Party Patriots, I only wish we had that much power. One reason why No on G won so handily was because people from the left and right dropped their partisanship and focused on a common objective.
• Did Foster think we were so stupid that we wouldn't see through the Redlands Mall smokescreen? The language of Measure G never mentioned the mall.
• Foster argues that we should accept state housing mandates regardless of their impact on Redlands. Why the unconditional surrender? We should fight to preserve our wonderful city.
• The Measure G supporters pushed one specious argument after another, e.g. how would building apartments for 8,000 new people suddenly solve our parking woes? (Did they expect these new dwellers to give up their cars?)
• Councilwoman Toni Momberger said publicly that she wants to put another measure before voters. The mood of Redlands says that measure would also go down in defeat.
• Proposition R and measures U and N haven't stopped developers from building, and profiting, in Redlands since voters adopted them decades ago. So why must we block mountain views, and ruin our skyline, just so developers can make more money?
• Why are "transit-oriented" apartments suddenly the hero of urban development in Redlands? That type of sardine-can living is appropriate for the mega-cities; in Redlands, they would destroy the Norman Rockwell existence we enjoy.
• Too many residents didn't know their City Council members. No more. Because of Measure G, voters can press candidates on whether they'll oppose future efforts to dilute Proposition R and measures U and N. Responses will be remembered.
• Measure G ties into a statewide voter angst rejecting tax increases and government expansion. According to California Taxpayer Association, March 3 voters rejected 122 of 237 local tax and bond measures. The Redlands City Council is apparently considering a sales-tax increase in November … but maybe not in the wake of Measure G's drubbing.
• History is smiling on Bill Cunningham, a former Redlands mayor who authored and ushered the slow-growth measures into law decades ago. Without his leadership and vision then, this city might now be known as "Redlands Cucamonga."
Ultimately, Measure G lost because it had no local support outside the establishment. Despite enjoying $134,000 in spending (as compared to our $12,000), Yes on G couldn't brainwash voters or skewer the spirit of a grassroots army wanting to save its city.
John Berry, a former Press-Enterprise reporter who is  the California state coordinator for the Tea Party Patriots, served on the leadership team of Save Redlands, No on G.