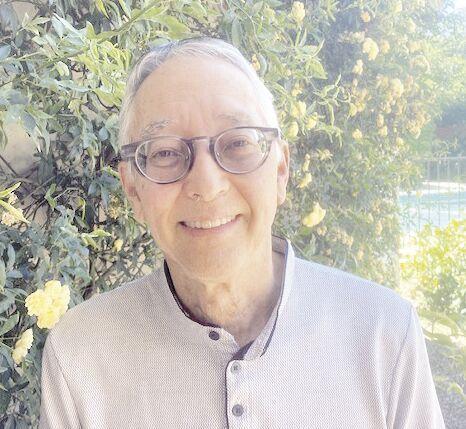 Thanks to the Redlands Community News for this opportunity to share thoughts in response to pieces by Donna West and Harriett Clark that have appeared in recent issues. They brought important attention to the vexing issues of race, equality and education American society. They spoke from deep concerns that come from decades of commitment to the city and our schools. I applaud their efforts.
Their concerns are real. We are in the midst of critical debates about the impacts of race in American society and what can be done to address racism. In the aftermath of George Floyd's murder in May 2020, people across the country have engaged in difficult and extraordinary efforts to think more clearly about systemic racism.
Clark is rightfully concerned about the fractious nature of the debate, something that troubles me as well. She also is worried that calls for "equity" are problematic, claiming that the "concept of equity, as presently used, will not eliminate racism."
She goes on to argue that efforts to bring about racial equity "rewards and/or punishes because of color of one skin. One is either the evil oppressor or the pathetic victim. Equity divides."
West focuses her concerns on "critical race theory" (CRT), arguing, as many are these days, that it too "is divisive and instead of unifying people, it drives wedges of distrust, class envy, victimhood, oppression and even hatred. It teaches our children to discriminate against others, disrespect our nation and encourages racism."
While I appreciate Clark and West's concerns and the passion with which they speak, I want to raise two objections for Community News readers to consider. The first focuses on their claims that efforts to bring about "equity" or to use critical race theory are the cause of current division and mistrust. Here, I believe their arguments are too narrow and deflect our attention away from the fact that racial divisions have been a constant and seemingly inescapable part of American life.
Our Founding Fathers crafted an amazing blueprint for our nation, while simultaneously enslaving black people. In the aftermath of the Civil War, the promise of freedom was broken by Jim Crow segregation. Through much of the 20th century, racial covenants and real estate redlining kept racial minorities apart from whites. The list goes on.
Any discussion about racial division must include and consider this history. My second objection is not about what Clark and West said, but rather with how they said it. Both women present their arguments in a fashion that leaves little room for further thought and consideration. They make assertions about equity and critical race theory but offer no information or evidence to support their claims.
They do not explain how equity efforts and critical race theory actually cause harm. In this way, they do a disservice to those of us who want to learn more about the complexities of race so that we can chart a course beyond the current divides.
If we are going to grapple with this vexing issue, we need to cultivate an environment of openness and curiosity, where it is possible to engage with each other, disagree, ask questions, dig deeper and listen to each other.
I invite Clark, West and the readers of the Redlands Community News to join me in creating this environment.
­Keith Osajima is a professor of race and ethnic studies at the University of Redlands. He has lived in Redlands for 26 years.