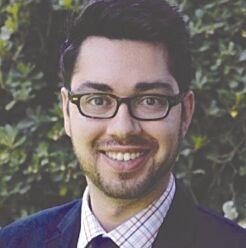 You could say there have been some silver linings to the pandemic we are all now living through. Our homes have never been cleaner, we have finally found time to clean out closets and garages and the shop local movement has been getting a boost, evidenced by cities all over America encouraging the movement.
While larger companies have the cash reserves to weather economic crises, small, independent businesses have a much tougher time accomplishing that — particularly over such a long, uncertain period. Shopping local keeps businesses open, it keeps our neighbors and friends employed, and it supports our community.
Small, locally owned businesses are the backbone of the nation's economy.
They create the bulk of the nation's jobs, cultivate innovation and shape our communities' personalities. In fact, a much higher percentage of the dollars spent in a locally owned business remains in the community, generating economic activity that supports schools, parks, first responders and other vital community services.
In addition to the positive economic impact local businesses contribute to our community, so many of them are incredibly philanthropic, supporting several local programs and events, from Kimberly Crest's Summer Soirée to Family Service's Dinner in the Grove. However, of the nation's approximately 30 million small businesses nearly 7.5 million small businesses may be at risk of closing permanently over the coming five months and 3.5 million are at risk of closure in the next two months.
And a recent survey of more than 1,400 restaurant owners conducted by the James Beard Foundation cited that only one in five restaurants could sustain their businesses until normal operations resume. Now with a second wave of limitations due to a spike in COVID-19 cases, "normal operations" seem that much further off.  
As dreary as some of these prospects appear, it doesn't mean that we, as a community, can't do our part to help our local businesses thrive. Many businesses, nonprofits and service clubs are working to provide us with delivery services (such as Suze Q Shops for You and La Volata), online shopping options (think of Swoon Home or Citrograph), and classes and tutorials via social media (virtual story times with Frugal Frigate or historical webinar series with A.K. Smiley Public Library).
We can also buy gift cards to our favorite brick and mortar shops, take advantage of curbside pick-up options, and buy an extra item or two for upcoming birthdays or holidays. Shop It Forward encourages just that, and it helps our local businesses in the process.
Aside from the active part of supporting our community's local businesses, remember to be flexible as businesses try new ways of conducting business. If you purchased tickets to a program or event, donate the ticket back to the organization instead of asking for a refund. Contribute to charities and community foundations as they have wide reaches to other organizations and community members in need. The bottom line is, however you choose to do it, support your local businesses. Just be sure to do it safely - wearing a mask and keeping some distance seem a small price to pay if it means we keep our community. People inherently believe local businesses are important to a community and give a community character — let's be sure it's not just inherent believe, but proof in action.  
Christopher Alvarez is executive director of the Redlands Chamber of Commerce.