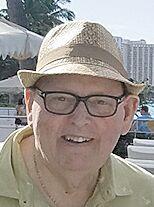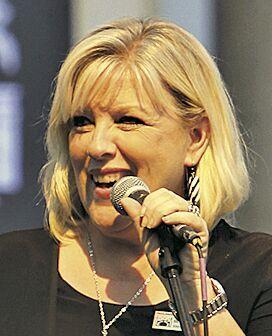 April is California Arts, Culture and Creativity Month, a time to celebrate the boundless beauty and richness the arts bring to our lives.
Redlands is a community that has historically demonstrated how much it values the arts and culture by supporting a wide range of performances, programs, festivals and exhibits.  
Whether it's a Shakespeare performance in Prospect Park, the live performance of a Broadway musical on the Redlands Bowl stage, an art festival in the park or the wonderful sounds of symphony music coming from Memorial Chapel on concert night, Redlands is a better place to live because of its vibrant arts presence.
The arts make our communities healthier. Public investment in arts workers and arts organizations helps our communities heal.
A recent study found that the arts result in a 66% improvement in individuals experiencing depression, 50% improvement in anxiety symptoms, and an 83% decrease of stress, according to Americans for the Arts.
Arts make our communities more equitable. Public investment in arts workers and arts organizations is an urgent equity issue. Studies show that arts and culture make students five times more likely to graduate from high school, lower neighborhood crime rates by up to 18%, and increase civic participation by two times.
The arts make our local economies stronger. Public investment in arts workers and arts organizations is key to the region's economic recovery.
As our region begins to reopen, we know that the arts and culture sector will play a vital role in seeing all communities across California rebuild and recover and our downtowns come back to life.
As people who serve in the arts in Redlands, here are some of our tangible suggestions for how you might support your passion for the arts in the region:
• San Bernardino County and the city will soon be receiving $16 billion from the recently passed federal stimulus legislation. Encourage your elected officials to direct some of this stimulus funding to local arts and cultural agencies, departments and programs to ensure these organizations can continue their vital services and enable the regranting of funds to arts and cultural organizations and artists throughout the community.
• Ask them to retain and increase budgets of local arts and culture agencies, departments and programs.
• Talk about lowering barriers for small, midsize, and emerging arts organizations to access public funding for all nonprofit arts and cultural organizations.
• Invest directly in artists in support of local social and economic recovery plans.
Among the many lessons we all have learned as we've navigated through the pandemic is not to take things like the arts and culture for granted.
They exist as part of our communities not by accident, but by design and only with the active support of everyone.
Please join us as we celebrate arts, culture and creativity here in our town in April and every day.
Beverly Noerr is executive director of Redlands Bowl Performing Arts. Paul Ideker is president and CEO of the Redlands Symphony Association.