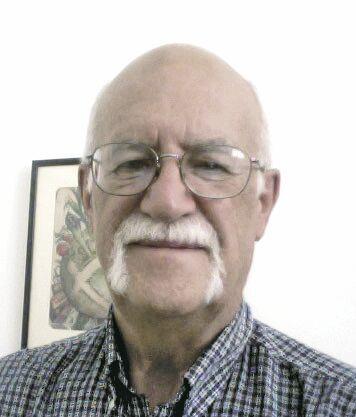 Re: "Surveys support one-cent sales tax increase," Redlands Community News,  July 31.
Full disclosure, I was one of the 937 residents surveyed regarding support for a one-cent sales tax increase. I did not support the concept.  
First I should note that this survey was not done "post pandemic" as stated in the article. I believe we are still in the worst of it and with a long way still to go.  
I suggest voters consider a few numerical facts before casting their vote. The current sales tax is 7.750% — 6% is levied by the state of California. So Redlands' share is 1.75%. An increase of 1% would raise our city rate to 8.750%. That's an increase of 57% over what the city is now charging.
In the 102 incorporated and unincorporated communities in San Bernardino County, only five have rates over 7.750%: Barstow (8.750%), Montclair (8%), Norton Air Force Base (8%), San Bernardino (8%), and Yucca Valley (8.75%). The other 97 communities seem to get by with the current rate. You can check for yourself these numbers at cdtfa.ca.gov/taxes-and-fees/rates.aspx.
 I also take exception on how the survey was conducted. It was a rather lengthy telephone interview with a patient, live person doing the questioning. But it was quite clear that the questions, as read to me, tried to bias a response that would favor support. I paraphrase: "Would you support the one-cent sales tax increase if it would reduce police and fire response times, provide needed new equipment?" After quite a number of these sorts of questions and my clear lack of support, I was finally asked if I would consider supporting a half-cent sales tax increase instead! As a retired university professor, I can easily spot biased questions and so I am not surprised by the 66% support result from this survey.
The "one-cent" term is misleading. Sure, who wouldn't agree to give one more penny to the city? But in reality it is a 57% increase over the current sales tax going to the city. We should expect a bit more honesty from our mayor and City Council, and support for our local businesses. It is heartbreaking to go around Redlands and see all the businesses that are closed or struggling to stay open with curbside service and to-go orders. Will they even make it by the time of the election? Let's raise the sales tax — that should give them some hope!
Let's not forget our citizens who are also struggling with lost jobs, reduced hours and the constant threat of becoming ill from the pandemic. About 1.5% of the US population has been infected by the coronavirus. That leaves 98.5% of our population still vulnerable to infection. Will a city tax increase really benefit us all as we await our fate?
The final insult to our citizens, by this proposed tax increase: "… MacLarney also noted the tax has no expiration date." (Emphasis mine.) Oh, that should help us all, a forever tax increase that will never go away.
Voters should and must question what is being proposed and why our city government thinks this is a good idea. A penny for your thoughts!
Leo Connolly,  Redlands