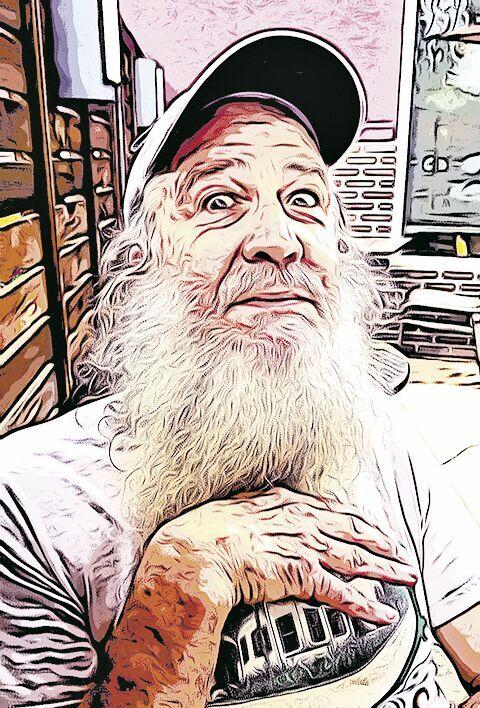 As we begin to see some light at the end of this tunnel (or at least some relief at the end of a needle), we can all look back at some events that have saddened us, frustrated us, encouraged us or simply amused us — and I'm certainly no exception.
Complaint: Last October I mailed some irreplaceable family memorabilia to my wife's mother in Texas and because one number was wrong— one number! —it disappeared. Although our tireless, essential postal workers did finally send it back some two months later, I will tell you that I couldn't help but vent some of my fury at Louis DeJoy, our recent president's pick to head the service. He's made so many cutbacks (some say it's a scheme to privatize the mail), I've taken to calling the kind of long detour our package took "a DeJoy ride."
Perhaps another reason some mail has disappeared was explained to me when our cheerful mailman, Marcus, said that the mailbox at Colton Avenue and Judson Street had been removed after some characters had tried to hacksaw it off to take home and rifle through, telling me that since so many others have succeeded in this slimy scheme, the service has decided to simply remove boxes. So, in this case, it's not cutbacks, but cutthroats.
Compliment: Earlier this year I took some photos to be developed at the Walgreen's on Lugonia Avenue, and because of COVID was told they might be delayed and I needed to be patient. Trying to be cooperative, I waited a couple of months but, never having received the promised call, finally went in and was informed that because my photos had been "declined," they'd been disposed of!
Since losing irreplaceable photos is similar to losing irreplaceable mail, I dropped off a carefully worded letter to John Halcon, the manager, and, to his credit, he felt my pain and found my photos in one of their "to be shredded" bins just in time. I'd like to give John a shout out for his extra effort and for taking my suggestion that, in the future, all photo customers be informed that they will not get a call and to be sure to check back within a week or two.
Compliment: I had breakfast with a friend at the downtown Denny's recently and when I went to pay, the hostess told me that a young woman with children had picked up the bill. This had never happened to me before and I can't help but wonder if she thought I needed the help because I'm now sporting a huge, bushy beard I began when the pandemic did. Anyway, whoever you are, thank you.
My wife and I also had breakfast there the morning she received her second shot and it's perhaps a hopeful sign that they're now down to just three tables at the outside dining. It was a lovely, alfresco morning with splendid views of the picturesque parking lot and the mournful Redlands Mall beyond, which, hopefully, the city will either finally tear down or—it will dissolve into its component elements—whichever comes first.
Comic relief: Speaking of that beard, I popped in at the Redlands Community News office the other day for the first time since COVID and when our editor, James Folmer, saw me, he stood up somewhat nervously it seemed and said, "Yes? May I help you?" I had to explain that it was Phill Courtney behind the mask and beard.
I also tried to meet up with a friend I hadn't seen since all this started and although I'd told him I'd be at an outside table in front of Gourmet Pizza, I hadn't tipped him off about the beard. He later informed me via email, that, although he had seen this bearded guy sitting there, he'd left because he hadn't seen Phill Courtney.
My wife has asked me not to get a haircut until she's fully immune on May 5. After that I'll probably shave, too, although, I have to admit, I haven't missed that morning routine. No shaving — time saving.
Phill Courtney has been a high school English teacher and ran twice for Congress with the Green party. He can be reached at: pjcourtney@earthlink.net